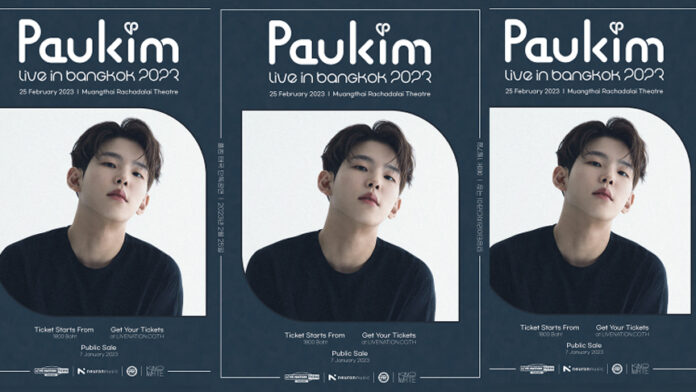 K-POP concerts are back and many are coming to Bangkok.
Paul Kim Concert 2023 in Bangkok will be held on the 25 February 2023 at the Muangthai Rachadalai Theatre.
Ticket Price 3,800 / 2,800 / 1,800
THAITICKETMAJOR has noted that one customer can purchase no more than 6 tickets.
Paul Kim or Kim Tae-hyeong is a South Korean singer-songwriter. Born in South Korea, Kim lived in New Zealand for five years where he attended high school. He then went to an international school for his university education in Japan. Afterwards, he returned to South Korea to start his music career.
He debuted in 2014 and has released two extended plays and two full-length albums, one in two parts: The Road (2017) and Tunnel (2018), and one also in two parts: Heart, One (2019) and Heart, Two (2020).