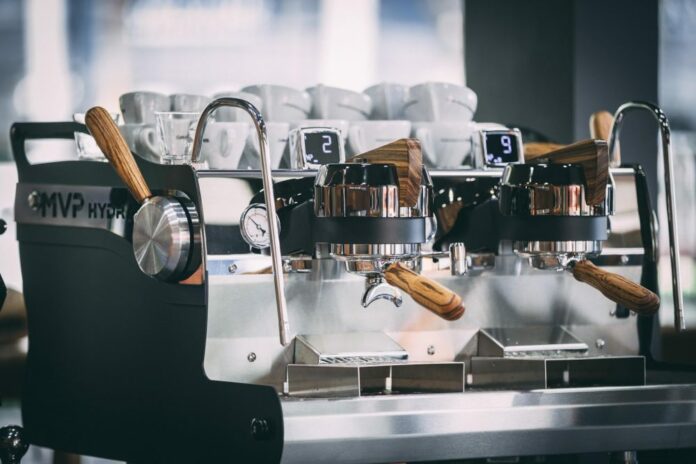 BANGKOK — CoffeeWORKS, one of Thailand's leading B2B coffee roasters and coffee-machine suppliers, has been appointed as the official Thailand distributor of Synesso artisan espresso machines made in Seattle, Washington USA.
Commenting on the opportunity, Mr. Dale Lee, Co-Founder and Managing Director of CoffeeWORKS said, "Synesso is a world renown U.S. based manufacturer of high-spec espresso machines known for their unparalleled thermal stability, user friendliness, and reliability.  We are thrilled to be able to direct our company's coffee industry passion toward representing Synesso products for Thailand's emerging and important "Third Wave Coffee" market.  Since 1995, CoffeeWORKS has been roasting coffee, selling equipment, and providing coffee training services for both leading coffee chains and small independent coffee shops throughout Thailand."
"With the addition of Synesso, CoffeeWORKS is keen to support coffee shop owners who are passionate and driven to bring out the peak flavour of their chosen espresso blends via Synesso's advanced espresso extraction capabilities.  The third wave coffee market is defined, in part, by a dedication to ultra-high quality in the cup via high scoring coffees extracted though temperature stable and barista controllable espresso machines.  Synesso was born out of this very desire to bring the most temperature stable commercial espresso machine to the market," Mr. Lee continued.
"Thailand counts a little over 3,000 coffee shops, making Thailand the largest coffee shop market in S.E. Asia.  About 7% of these coffee shops are dedicated to third wave coffee offerings, but this emerging sector is starting to take off in Thailand.  Synesso will be a critically important pillar to support Thailand's adoption of third wave coffee given Synesso's product quality and strong position within third wave coffee markets globally.  Synesso espresso machines are available across three models: the Cyncra, MVP, and MVP Hydra.  A new compact Synesso, the S200, is being officially launched this week at the 2018 SCA Expo in Seattle, with global shipments set to follow in May," said Mr. Lee.
About Synesso
Synesso was born of the desire to bring the most temperature stable commercial espresso machine to the market. This drive to innovate has never stopped. Owner and designer Mark Barnett's ability to listen and and take action is a great strength, and this has become the backbone of the Synesso identity.  It is most evident in his designs and the many advances that Synesso continues to make.  Our equipment literally gets better every day.  Mark and Co- Owner Sandy Schneiter have continued to wisely mete out growth and ensure that Synesso is both a company and a product that is respected throughout the world.
Our team is made up of individuals with unique stories and strengths. Yet we all work seamlessly to build & distribute this exceptional espresso equipment that is proudly made in our small factory in Seattle, USA.  While we do not chase trends for their own sake, we listen acutely & respond to the needs of our customers.  Staying on the cutting edge of research and development, we work tirelessly to produce the most barista friendly, dependable, and responsive equipment on the market.  Each machine is hand crafted to order by every member of the team.  Originating with the customer request, a machine moves through sub-assembly, manufacturing, testing, and finishing with quality checks at each stage. Our goal is to continually achieve unsurpassed excellence.  A well-made espresso machine is the foundation of any great coffee experience at your local cafe.
We hope that our attention to detail and understanding will help you in your own pursuit of coffee perfection.