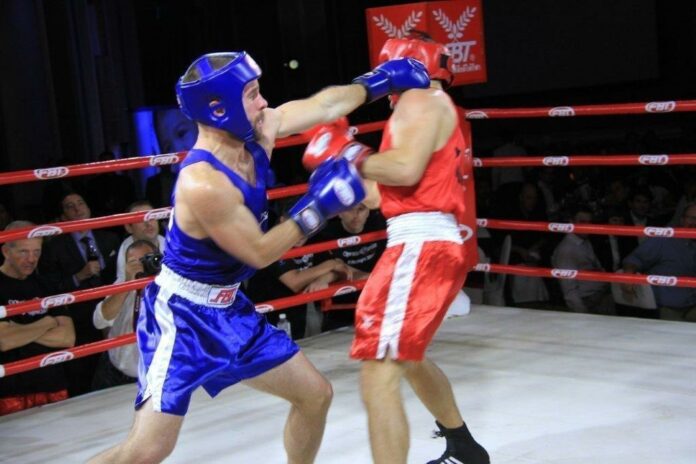 BANGKOK — Bangkok Marriott Marquis Queen's Park is hosting a charity boxing event on October 11, 2018, to raise funds for Operation Smile Thailand, an all-volunteer medical foundation that provides free surgical treatment for children affected by cleft lip, cleft palate and other facial deformities.
"Fight Night" will see enthusiastic amateur boxers enter the ring for a series of exciting bouts, with all the proceeds from the event being donated to Operation Smile Thailand. This is the seventh edition of this popular event, which has already helped put the smiles back on the faces of thousands of under-privileged children in Thailand and beyond.
Mr. Bob Fabiano, General Manager of Bangkok Marriott Marquis Queen's Park, said; "Marriott, as the global leader in the hospitality industry, is known for serving its local communities with a series of beneficial social activities. This year, Marriott Worldwide Business Counsel Thailand is supporting Operation Smile to host the seventh edition of Fight Night, which will be held at Bangkok Marriott Marquis Queen's Park. This event has always been popular and we look forward to working with Operation Smile Thailand to host another successful Fight Night."
Operation Smile is one of the world's largest volunteer-based international medical non-profit organizations founded by Dr. Bill Magee and his wife Kathy Magee to provide free treatment for children in Thailand and neighboring countries affected by cleft lip, cleft palate and other facial deformities. Since 1997, Owing to the tireless devotion of our medical volunteers, non-medical volunteers and our staff, the foundation in Thailand has provided more than 12,000 treatments for children in remote rural areas across Thailand.
As one of the main supporters of Operation Smile since the organization's inception, Marriott is determined to help children with cleft lip and palate enjoy a better quality of life, allowing them to support their families, their communities and their countries by becoming active members of society.
Fight Night 2018 will take place at Bangkok Marriott Marquis Queen's Park on Thursday October 11, 2018. Guests will enjoy a series of adrenaline-fueled matches in a thrilling Las Vegas-style atmosphere, plus delectable food and drinks, games and lucky draws, with special prizes to be won on the night. Don't miss this vibrant night of fun and excitement!
Tickets go on sale at 09.00 hrs on September 3, 2018. Interested parties can email [email protected] or call +66 (0) 80 997 2777. VIP ringside tables of 10 are selling at THB 50,000 per table, while other exclusive tables are available for THB 40,000 per table. Individual tickets are priced at THB 4,200 baht per person.
About Operation Smile
Operation Smile is one of the largest volunteer-based children's medical nonprofit organizations providing free cleft surgeries in the world, recognized for its work on behalf of children born with facial deformities, primarily cleft lip and cleft palate. In Thailand, Operation Smile has provided treatment for over 12,000 children since 1997.  The team of dedicated medical volunteers gives children in remote areas of Thailand the opportunity to have what they want most, a chance to smile and lead a normal life.