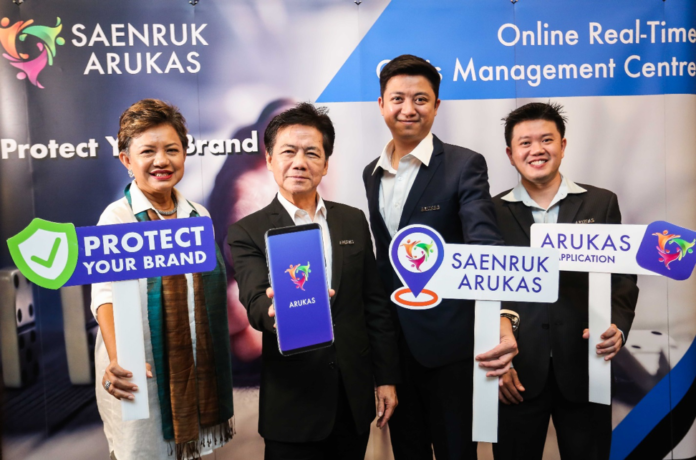 BANGKOK — SAENRUK ARUKAS, a leading innovator in real-time data management, creates a phenomenon online by introducing Thailand's first "Online Real-Time Crisis Management Centre" combining the world-class knowledge from Estonia, a NASA-sponsored Ph.D. scientist from Thailand and expertise from top tier crisis management PR specialists to present 24-hour crisis management innovation, ready to leverage toward an understanding of customers' opinions online and offline via smartphones.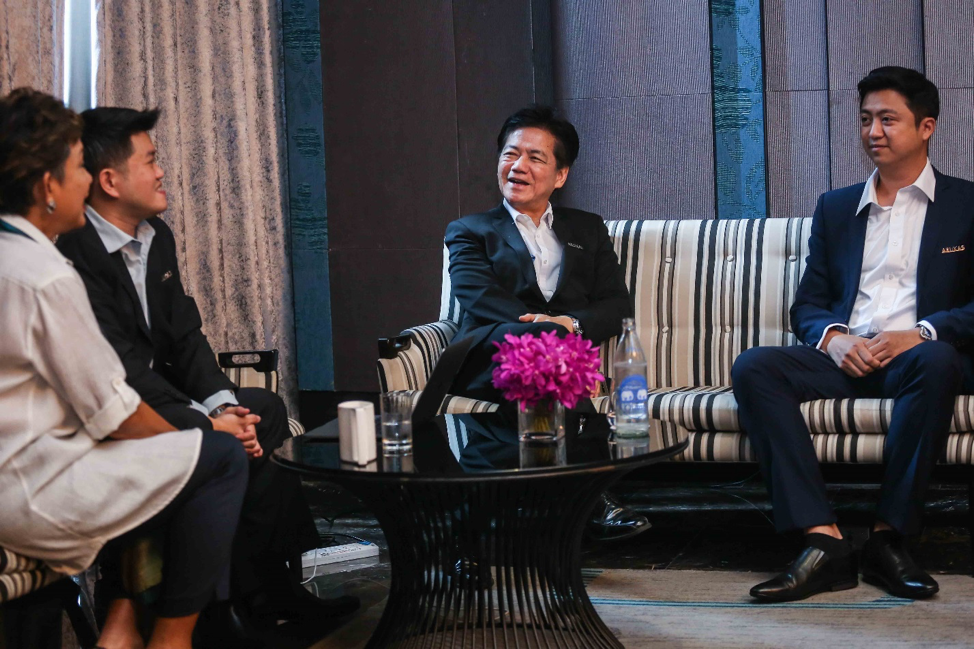 Dr. Virachai Techavijit, Honorary Consul General of the Republic of Estonia, Founder and Chairman of Regent's International Schools & Colleges and Co-Founder, shareholder, chairman of SAENRUK ARUKAS Company Limited said, "Digital technology has played an increasingly important role in people's lives.  Any executive failing to realize that will fade away, regardless of how great he was. In my capacity as the Consul General, I travel to Estonia every year and I have seen a steady development of the country toward one of the world's most developed digital societies.   The government services have been available via electronic system or e-Governance since 2002. Almost 100 percent of the public services are now digital.  Estonian people don't have to go to the government offices to carry out their legal transactions, except for marriages, divorces and real-estate transactions. Therefore, I was looking for the most promising and visionary Thai startup to apply Estonian technology to link and manage Big Data and transform it into smart data for Thai and international businesses. Finally, I found Saenruk Arukas."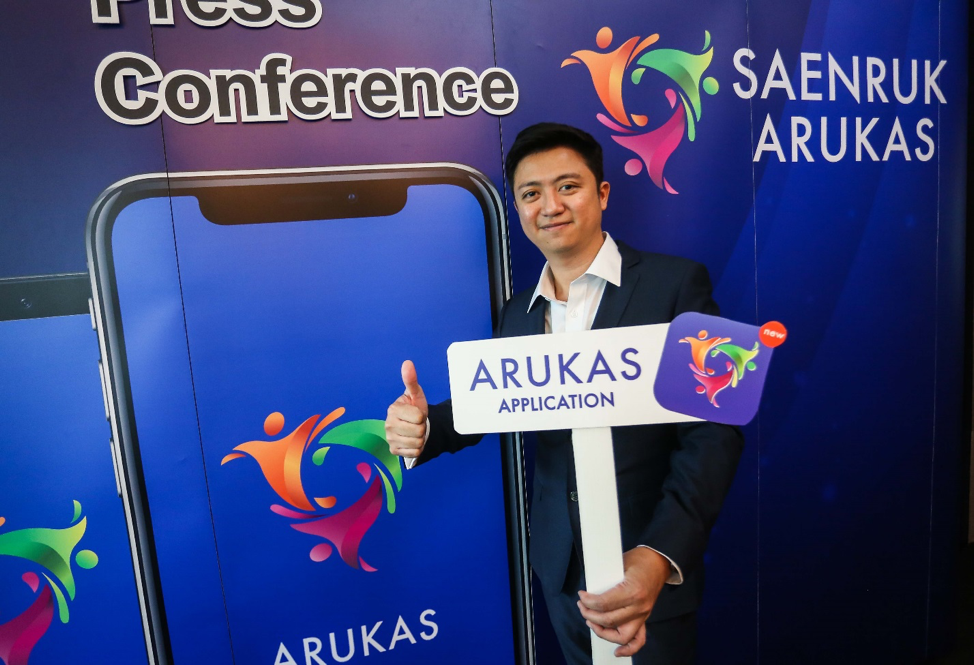 Mr. Phukij Dhittaranon, the company's founder and Chief Executive Officer, a specialist in real-time management and digital analytics, said, "At present, leading organizations from both the public and private sectors as well as renowned brands all face the potential of an online crisis from opinions expressed by customers or consumers which can instantly go viral on social media, negatively affecting corporate images and credibility of brands or companies. Therefore, we have launched the first Online Real-Time Crisis Management Centre (ORCC) to elevate the crisis management service in Thailand."
Mr. Phukij added, "Online Real-Time Crisis Management Centre" presents an innovation to provide a 24/7 comprehensive crisis management by utilizing our unique expertise:
1. Our talented team of crisis-management specialists with years of experiences consisting of the top tier professionals from public relations and social media data analysts to provide advice to enable companies and brands to make informed decisions for immediate responsive measures and effective crisis management.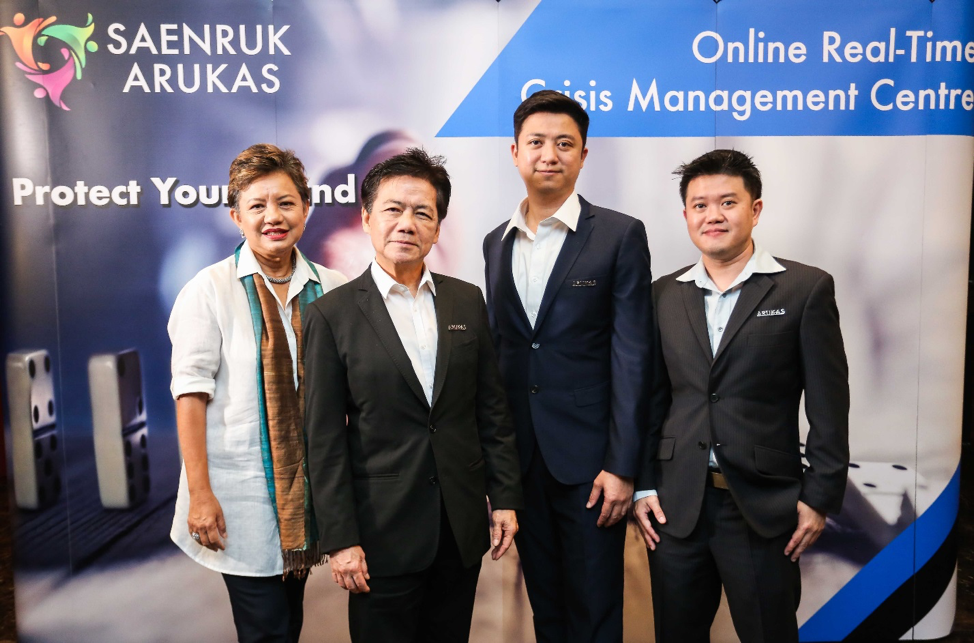 2. Since technology is an essential tool for companies and brands to survey, examine and monitor several hundreds of millions of online data, the company has developed a software to detect the severity of viral information online and on social media and the danger of turning those online customer opinions into the "mainstream" media. These potential crises require immediate and effective management.
3. An extensive experience of our team who can help companies cover their bases 24 hours.
Asst. Prof. Roongroj Chokngamwong, a co-founder/Chief Technology Officer, a leading Thai data scientist with experience of working with NASA scientists and the developer of ARUKAS ("ARUKAS" means smart in Estonian language), said companies and organizations have placed greater emphasis on crisis and online data management. This center is designed to become a model for analyzing and managing Big Data by smart software development with the precision application of real-time information. Additionally, the management service is available in application format, reflecting a success in technological transfer between SAENRUK and Estonia.
"ARUKAS can now analyze over 100 million online data of consumer voices per year and there are over 400,000 cases requiring surveillance and alert system per year as well.  The ARUKAS application can create warnings and display results in smart data format on smartphones, featuring overall brand image analysis, brand threat surveillance and real-time report to enable effective and timely monitoring and management of online crisis situation."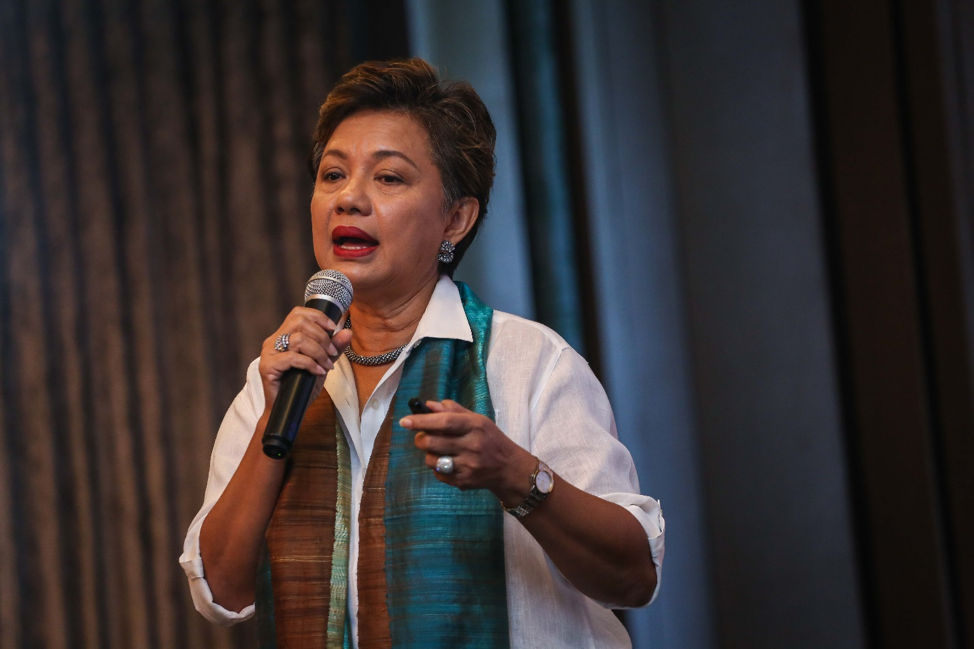 Ms. Pongtip Thesaphu, Chief of Public Relation Officer, said that crisis management is important in the digital era because contagious online information can adversely affect corporate image and destroy the brand creditability. Therefore, the modern generation of executives require new tools to help them make accurate and informed decisions to maintain a positive corporate image to protect their brand and minimize any possible negative impacts.
"In addition, we provide other services for comprehensive crisis management such as determining appropriate online crisis policy for each organization and online crisis management training," Ms. Pongtip concluded.
SAENRUK ARUKAS provide services to various industries such as financial institutions, retail trade, real estate, automobile and educational institutions which have attached importance on corporate image and online crisis management.