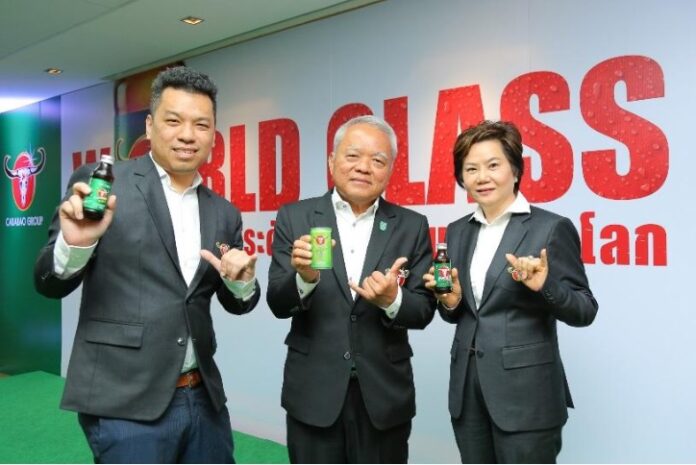 Carabao Group renews 2-year contract with EFL for "Carabao Cup" and ventures on focuses on sport marketing plans to become "world class brand" after market penetration in every continent
Carabao Dang is strengthening its presence in the domestic market with plans to penetrate international market with sport marketing strategy. The brand recently signed another 2-year contract with EFL to maintain the position of official main sponsor of Carabao Cup. Marketing research from the previous season of EFL shows that Carabao gained 106% more brand awareness, which paved way for the brand to international market and increased 2018 export sales to 52%. Carabao Group is looking to fulfill its goal to become World Class Product, World Class Brand with all-in-one state-of-the-art technology that cuts cost and increases profit to accommodate the brand's full-on international expansion in the next three years.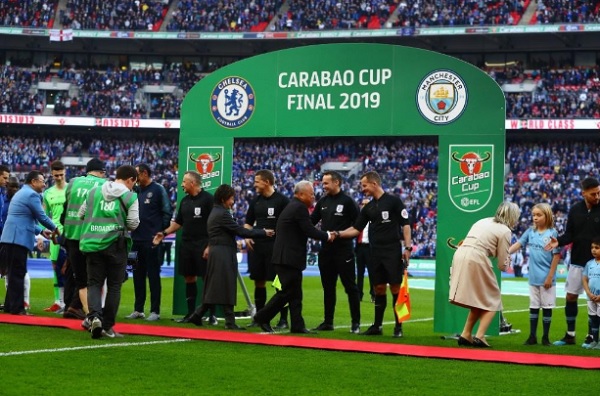 Mr.Sathien Setthasit, Chief Executive Officer of Carabao Group Public Co. Ltd or CBG,, reveals that the marketing research done through EFL platform earlier in March for the 2017-2018 season shows that Carabao has gained 106% more brand awareness (66% increased from 32% from the previous year). The research result agrees with the group's marketing outlook, especially for international market where Carabao Dang has been launched in new countries in Europe, America, Africa, Australia and Asia. In 2018, Carabao Group made 45% more overall income and 52% increase of income from international markets. Carabao Group therefore renewed a contract to be official main sponsor for EFL Cup under the name Carabao Cup for another two consecutive years (2021 and 2022).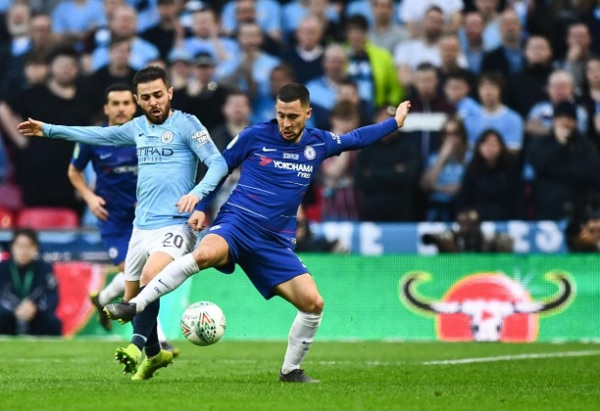 "Another factor that helps support our extensive expansion is combining our production plants to be the integral, vertical factory on 200 rai of land in Chachoengsao Province during the past 2-3 years to reduce cost and generate more profit in the long term. Carabao Group now has glass bottle manufacturing plant Asia Pacific Glass (APG), bottling plant Carabao Tawan Dang (CBD) and Asia Can Manufacturing (ACM) that help reduce cost for outsourced parties and allows the group to supply for other brands. This production integration is to set in motion to accommodate the regional market growth in the next 2-3 years. Carabao Group's distinctively recognizable for both local and international market will surely help the brand to be accepted well and known more." Carabao Group's chairman says.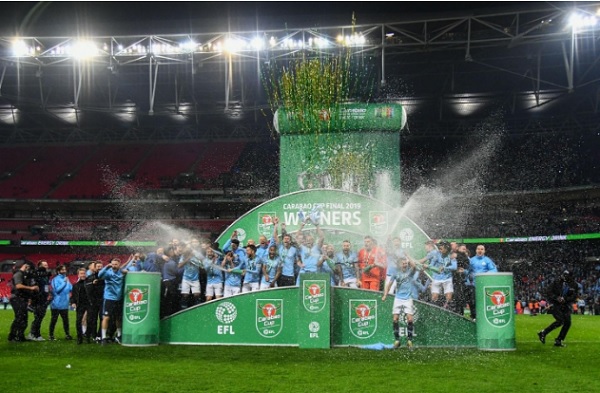 Mr. Sathien also stresses that sport marketing is still the brand's key strategy to create brand awareness for Carabao Dang, not only as world class brand in domestic market but also as an entrant product in new and promising markets such as Mexico and Uruguay in South America as well as Ghana, Nigeria and Djibouti in Africa. In Europe, Carabao Dang has presence in 20 countries while Australia and Korea show keen interest to market Carabao Dang. The exponential growth of non-carbonated Carabao Dang can in China has strengthened the brand's ultra-premium image that allows consumers to learn and become familiar with the products via Bao Dang girls at sales points in 20,000 Sinopec gas stations throughout China. Carabao Dang is now available in 15,000 branches in five northern regions, including Heilongjiang, Harbin, Peking, Hubei and Shandong. The brand is looking to cover 100% of Sinopec gas stations by the end of the year that will springboard the brand's presence and growth in China. As for the markets in CLMV, the growth is gradual  to 67% compared to the same period of last year especially in Cambodia that we grow the most."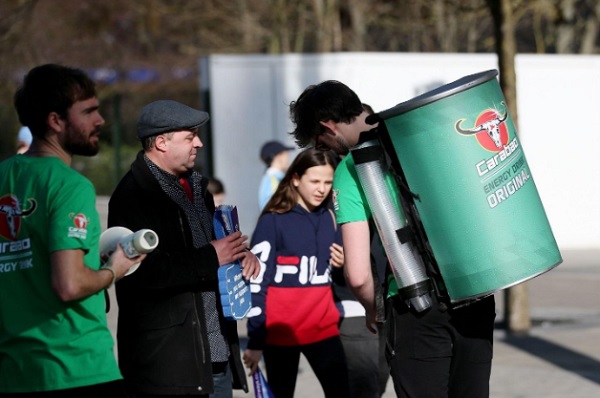 As for the domestic market, Carabao Dang sees small growth compared to the same period of last year as the energy drink market slows down. However, products distributed by Carabao Group have seen 27% growth, as a result of the Group's capability to cover 90% of the country. Overall income reached 14,463 million baht, increased from the previous year by1,558 million baht, or 12.1%. Income from domestic sales is 55% and the income from international market has increased by 45%. Considering an income from the energy drink product alone, 52% comes from international markets, which is higher than 48% from the domestic market.
As for marketing strategy, Carabao Dang will continue to use sport marketing as key plan with series of promotional events, brand awareness events in overseas market, product experience through Bao Dang girls, an increase of distribution channels and communication via both online and offline medias. The brand also looks to create strong brand image through its own media channels such as Carabao Group supplier social media, website, Facebook page, Instagram, LINE and YouTube. The group is confident that the strategies will strengthen Carabao Group in the next three years and become Thailand's market leader in the energy drink market and secure more income from export business compared with the previous year.