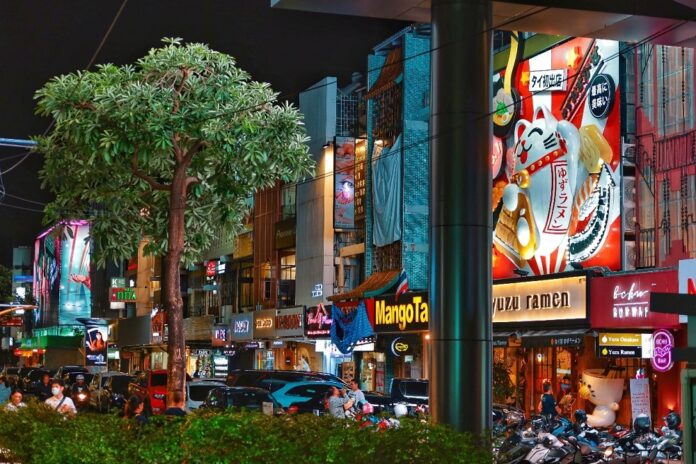 When you book your stay in Bangkok at the best hostel near Siam Square, you'll be staying in a vibrant area close to several great shopping options to choose from, a world of cafes, and restaurants that offer the authentic flavours of world-famous Thai cuisine. You'll also enjoy easy access to the rest of the city's attractions and landmarks.
Siam Square is centrally-located, which makes it a prime area in which to book your stay. The BTS Skytrain is the transit system that will open the doors to dozens of worthwhile trips around Bangkok.
From the historical landmarks and temples along the Chao Phraya River to the shopping, entertainment hotspots, bars and restaurants along Sukhumvit Road, the BTS Skytrain allows you easy access to all of these and more.
 Effective Use of Public Transport in Bangkok
When you stay at the best hostel near Siam Square, the key in taking full advantage of your excellent location near the BTS Skytrain is to think of all the different forms of public transport in the city and figure out the quickest way to get to your destination by using several of them.
For example, the most effective way to visit the Temple of the Dawn on the Chao Phraya River is to take the BTS Skytrain to the Saphan Taksin station and then transfer to a water taxi. The water taxi will take you directly to the temple.
To avoid taking an expensive taxi out to Suvarnabhumi Airport, you would take the BTS Skytrain from your hostel to the Airport Express at the Phaya Thai BTS station on the Sukhumvit line. The Airport Express provides direct service to the airport and can save you a lot of money and hassles over the alternative option of taking a taxi.
By spending a few days riding the public transit lines of Bangkok, you'll soon figure out where the transit lines run. From there, it's just a matter of putting the different lines together to reach your destination in the most efficient manner. The transit lines interconnect with each other, which makes using them sort of like connecting the dots.
 Make Friends to Learn About Bangkok
One of the main features of staying in the best hostel near Siam Square is that hostel life promotes meeting other travellers and comparing notes and tips on the best sights, best food, and best nightlife of a city. In Bangkok, this will also include the ways to get around this vast, exciting city. Making good use of the public transport systems of Bangkok will enable you to experience more of the colour and vibrancy in the limited time you'll be visiting.
By booking a stay at the best hostel near Siam Square, you'll be positioning yourself perfectly to take full advantage of everything that Bangkok has to offer. You'll be able to enjoy every minute of your stay and see more of the city as well.