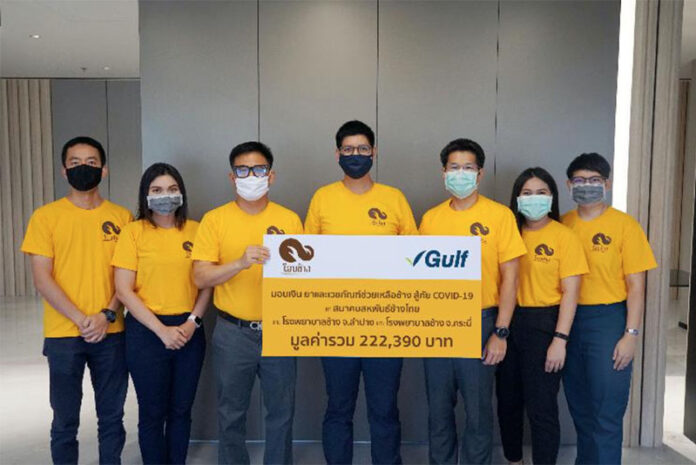 The tourism industry is another sector which has been affected by the COVID-19 pandemic, with the substantial reduction of tourists resulting in significant losses of revenue, especially for elephant-related tourism. The crisis does not only impact humans, but also the elephants. Due to the current situation, these animals, which are a major attraction for tourists visiting the country, are facing numerous difficulties including starvation, lack of care, and little to no relief funding.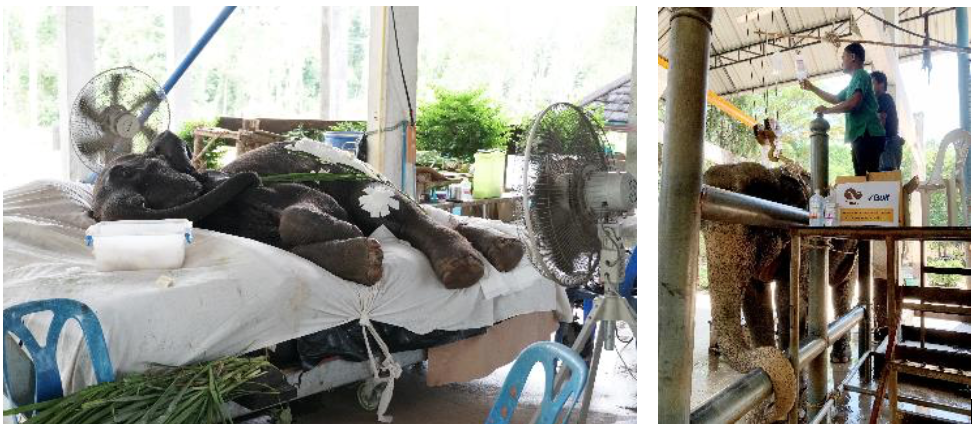 It has been seven years since Mr. Sitamon Ratanavadi, Corporate Social Responsibility Assistant at Gulf Energy Development Public Company Limited or GULF, started the Aob Chang Project in 2013 to help elephants, the national symbol of Thailand. With the COVID-19 pandemic essentially shutting down the country, over 1,000 elephants across Thailand are affected by food and medicine shortages. Gulf Group has therefore expanded its COVID-19 aid to include help for Thai elephants under the Aob Chang Project, donating medicine and veterinary supplies worth a total of 222,390 baht to the National Elephant Institute's Elephant Hospitals in Lampang Province (47,970 baht) and the Elephant Hospital Southern Branch in Krabi Province (124,320 baht) as well as the Thai Elephant Alliance Association in Chiangmai Province (50,000 baht).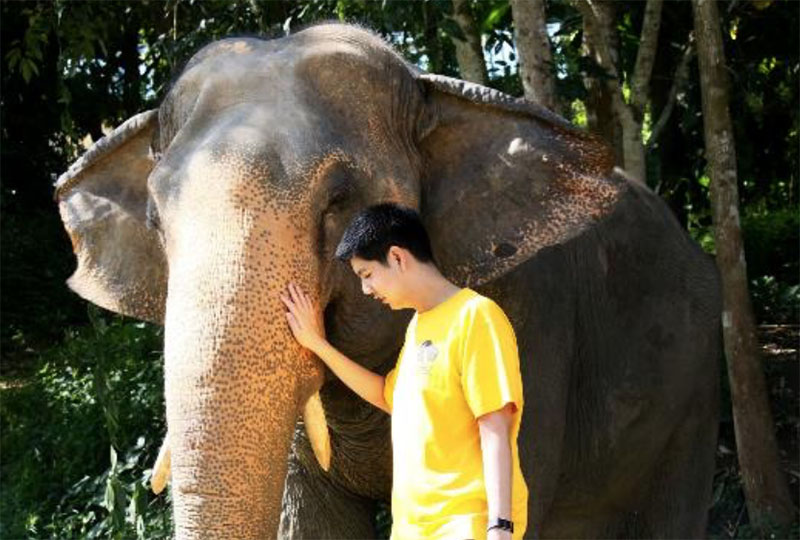 Mr. Sitamon Ratanavadi, stated, on behalf of Mr. Sarath Ratanavadi, Chief Executive Officer, Gulf Energy Development Public Company Limited, "There are thousands of Thai elephants that have been affected by the COVID-19 crisis, whether it be lack of food, medicine or proper care. GULF recognizes the need to address this problem and has therefore joined with the Aob Chang Project, which has worked to help Thai elephants even before the outbreak of COVID-19, to donate money to aid these elephants. Gulf Group is ready to play a part in supporting all those affected, humans and animals."
"One elephant eats between 150-300 kilograms of food a day. The daily food intake includes grass, corn, bananas, sugar cane, tamarind pulp and watermelon. So besides ensuring the elephants have enough to eat, we are also helping local farmers earn money from selling agricultural products for elephant food," Mr. Sitamon added.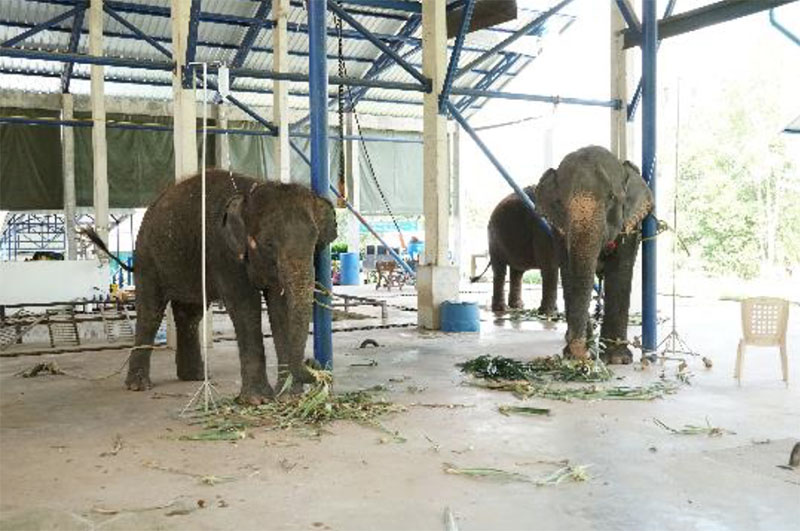 Thus far, Gulf Group has helped various sectors in the fight against COVID-19 with the support, worth over 49 million baht including supporting the procurement of medical equipment to the Faculty of Medicine Ramathibodi Hospital, Mahidol University, Rajavithi Hospital, Bamrasnaradura Infectious Diseases Institute, the Central Chest Institute of Thailand, the Police General Hospital and Buddhachinaraj Hospital. The donation also includes the provision of alcohol sanitizing gel to small hospitals in Pattani and Yala provinces, as well as cloth face masks for sub-district health screening teams in 10 provinces. In addition, Gulf Group has pledged to provide over 120,000 meals to poor urban communities across Bangkok and remains committed to supporting national efforts to alleviate the effects of COVID-19 in Thailand.