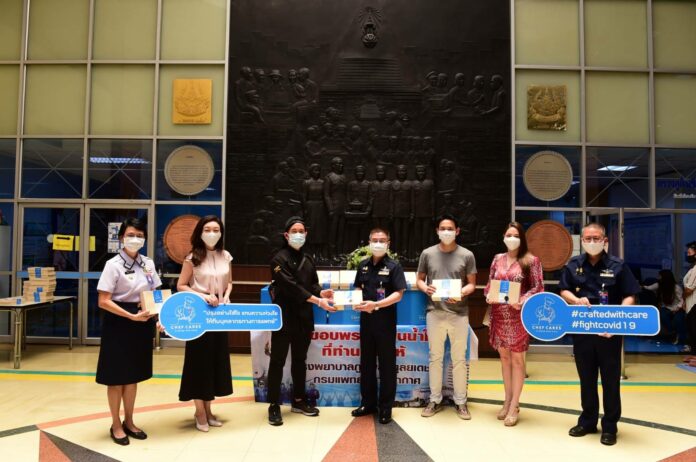 Chef Ayusakorn "Van" Arayangkoon (3rd from left), one of the chefs participating in Chef Cares, provided delicious food to medical staffs at Bhumibol Adulyadej Hospital. The handover ceremony was attended by Chef Cares co-founder Marisa Chearavanont (2nd from left), Natalie Chearavanont (2nd from right), Krirkphol "Fluke" Masayavanich (3rd from right), and Air Vice Marshal Taweepong Pajaree (Center), Director of the hospital.
Chef Cares is a collaborated charity project, which brought together more than 25 top chefs to support the medical staffs combating COVID-19 outbreak in the frontlines with nutritious food.
The project is sponsored by CPF, Chia Tai Farm, Royal Umbrella Rice, Araksa Tea Garden and CULINEUR School of Culinary Art.