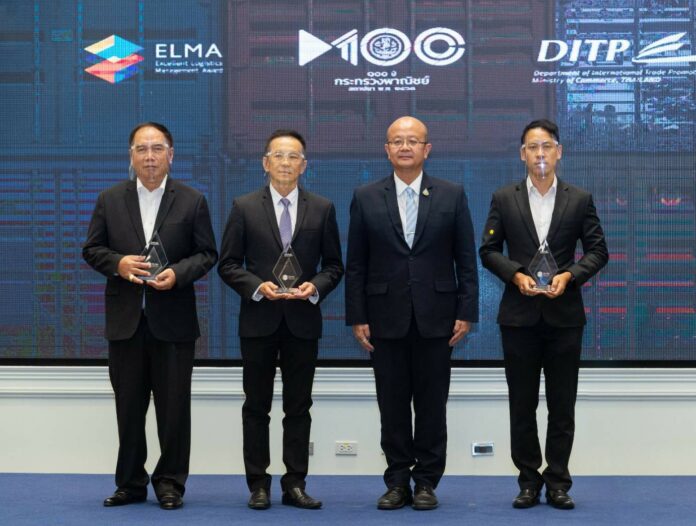 The Department of International Trade Promotion (DITP), Ministry of Commerce, Office of Service Business Promotion, organized the Excellent Logistics Management Award or ELMA 2020 representing entrepreneurs with excellence in logistics management for the year 2020, which marked its 14 anniversary. This year's award were presented to "V. Cargo", "Ruxchai Cold Storage" and "JWD Pacific" on Monday, August 31 2020, at Burachatchaiyakorn Conference Room, 4th Floor, Office of Permanent Secretary Ministry of Commerce, Sanambinnam.
Mr. Somdet Susomboon, Director-General of the Department of International Trade Promotion, Ministry of Commerce, disclosed that the Department of International Trade Promotion had implemented several projects to accelerate Thai entrepreneurs' competitiveness to the global market conforming to the trade policy established by Mr. Jurin Laksanawisit, the Deputy Prime Minister and the Minister of Commerce. As a result, ELMA 2020, as a representation of prestige in logistics industry was held to celebrate and encourage great success of logistics service providers. This would, not only stimulate entrepreneurs to excel themselves but also create awareness of the importance of the development of logistics management competency for better efficiency based on the international standards and also improve the image and standards of the nation's logistics services to be recognized and accepted in the international trade platform. Companies awarded with ELMA this year were V. Cargo Company Limited in the category of Transportation Services, Ruxchai Cold Storage Company Limited in the category of Warehousing Services, and JWD Pacific Company Limited in the category of Warehousing Services.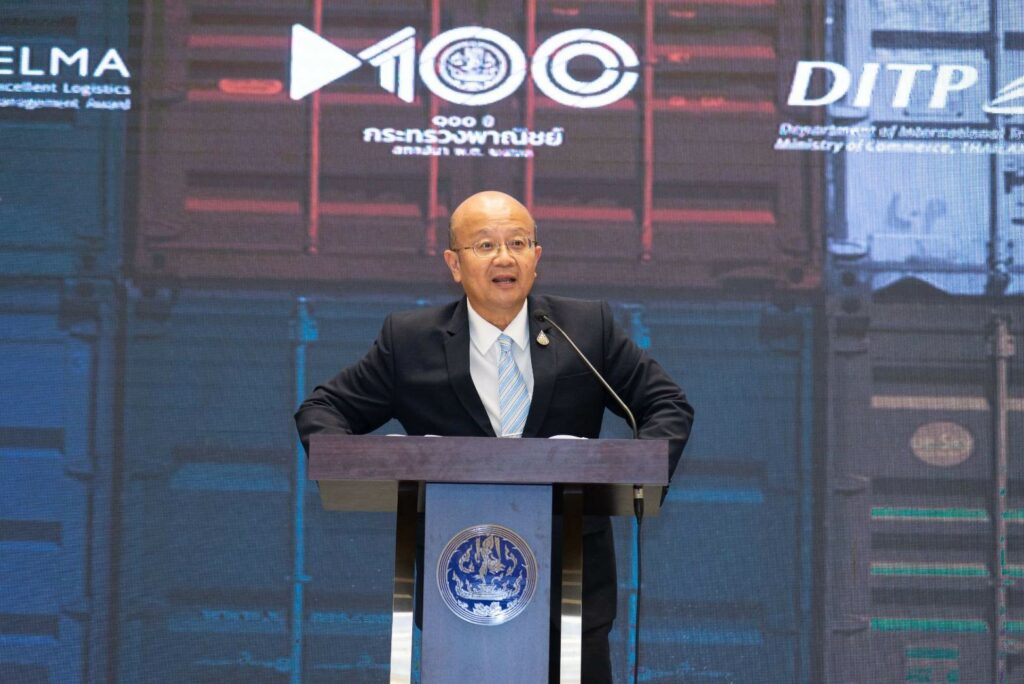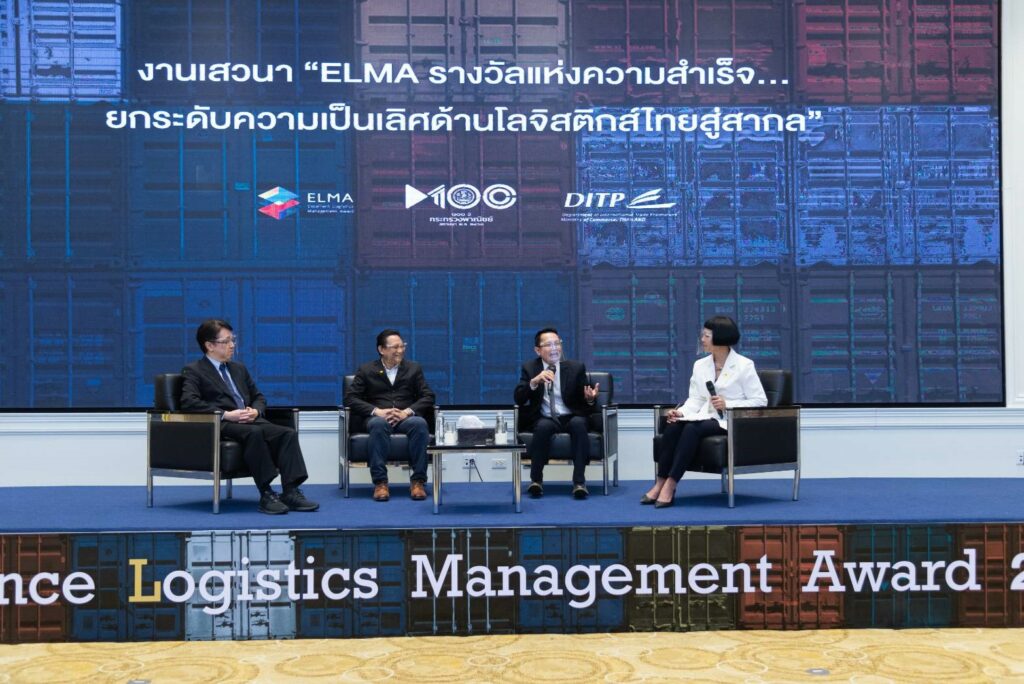 "I would like to congratulate the companies who have won ELMA this year. This reflects the companies' excellence in logistics management, provision of outstanding service to the customers, and the executives' perceptive vision in organization management. These are the important factors driving the organization prompting these 3 companies to successfully pass the evaluation criteria and win the ELMA 2020", said Mr. Somdet.
In addition, a discussion on "ELMA, Award of Achievement of Excellence in Thai Logistics" contributed by the ELMA winners sharing tips for successfully winning the ELMA 2020 was held. There was also the discussion on "Development of International Logistics Business in Digital Disruption Age" by the ELMA Committee sharing ideas of participation in the award event and suggested guidelines for developing the competency of Thai logistics service providers for better efficiency and be prepared to enter the global platform in the digital age.
The ELMA 2020 is divided into four categories as follows; 1. Transportation Services, 2. Warehousing Services, 3. International Freight Forwarding or Customs Brokerage Services, and 4. Third Party Logistics Services (3PL). logistics operators interested in being part of ELMA 2021 can find out more about the program at http://www.tradelogistics.go.th or contact Tel: 02-507-8428, Line id: @elmaaward, and Email: [email protected]