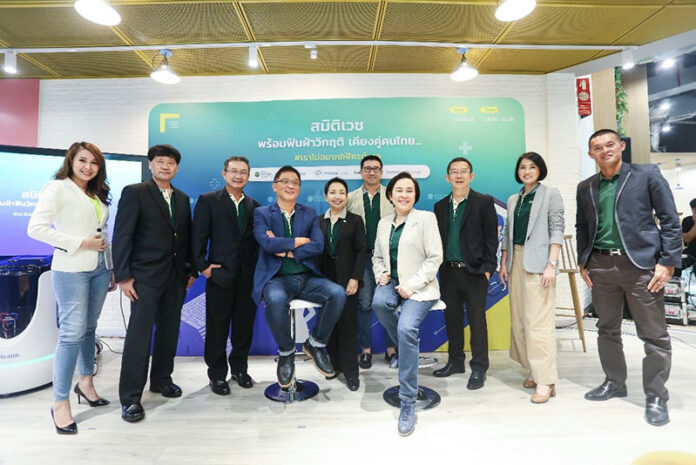 September 2, 2020 – Samitivej Hospital is volunteering its expertise to help our patients recover and thrive—we're all in this together—with the launch of our #WorryFreeCare campaign, which extolls the virtues of using innovative medical technologies to provide a range of medical services for our patients in a safe way. The campaign aims to reduce expenditures with regard to the COVID-19 pandemic, while strengthening health and improving the overall quality of life for our patients.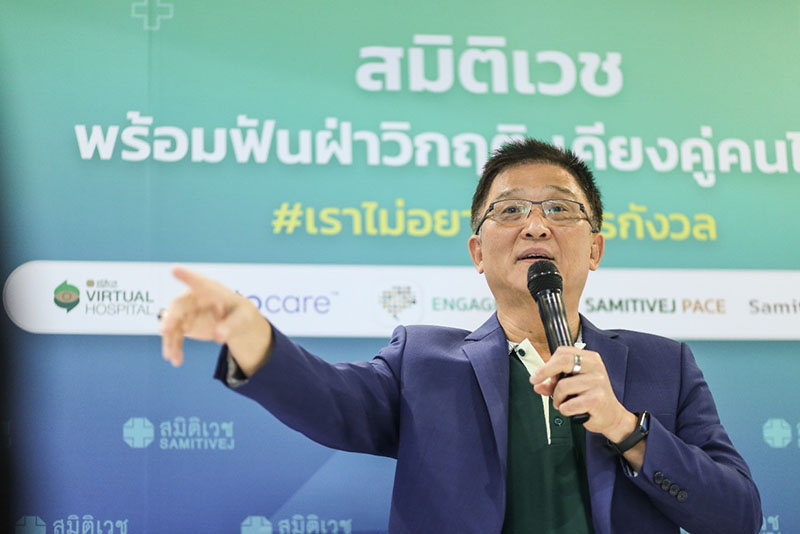 Chairat Panthuraamphorn, M.D., Managing Director and CEO of Samitivej and BNH Hospitals, understands how the COVID-19 pandemic has led to widespread changes throughout the world, and how these changes mean that previously accepted norms and business procedures are no longer viable. COVID-19 has forced people to adopt a 'New Normal' way of life which, for the medical industry and its patients, means greater use of technologies aimed at making our lives safer and more convenient. This includes mobile phone apps that keep us up-to-date on a range of issues, and a public health system which incorporates telemedicine into its day-to-day operations. Additionally, there is an increased focus on healthier lifestyles. Nobody wants to get ill and have to visit a hospital, and those with essential hospital appointments want to avoid long wait times and risking infection. Samitivej, after rethinking our approach to these pain points, has developed a range of systems which offer solutions to these problems, including our Samitivej Plus application which enables users to make appointments and view their treatment history, and the Samitivej Virtual Hospital which allows users to consult with doctors online. Our hospital has also developed a collection of medical devices and applications that significantly simplify the process of receiving healthcare.
TytoCare devices are used to provide a range of basic examinations. This equipment helps doctors make a diagnosis while providing 24/7 online consultations via the Samitivej Virtual Hospital. TytoCare allows for examination of the lungs, heart and heart rate, ears, throat, skin, and body temperature.
Samitivej has presented 200 TytoCare devices to public hospitals to assist in their fight against COVID-19 by aiding examinations, lessening infection risk and reducing expenditures associated with the COVID-19 outbreak.
The Engage care application is used to monitor vital health indicators in real-time for those suffering from diabetes and high blood pressure. The information is monitored 24 hours a day by a team of expert doctors, who are on hand to deal with any complications that may arise.

Samitivej Pace can be used by relatives and loved ones wishing to view the status of patients undergoing surgery, from preparation through recuperation.
Samitivej Prompt provides information about treatments for patients recovering on the ward. Patients using this service can manage scheduling, view details of the doctors and nursing team providing their care, use the message system to contact their primary doctor, and view medical fees and expenses.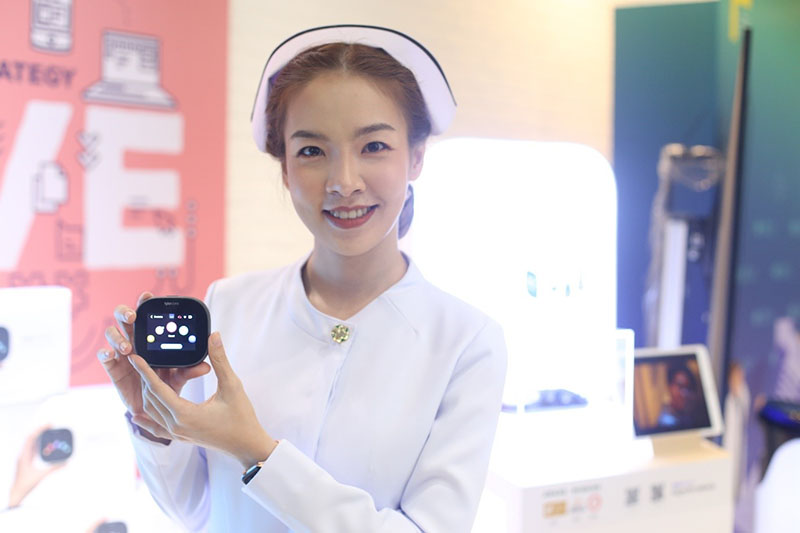 Thidakarn Rujipattanakul, M.D., Deputy Director of Samitivej Sukhumvit Hospital and Assistant Director of Business Development reported that the business development department has adapted hospital policies for the overall benefit of its service users. The recently established "Samitivej: Worry-free Care campaign" consists of six key principles1:
Worry-free surgery costs2 – Transparent and verifiable package pricing
Worry-free room fees3 – When patient stay is longer than specified in the package
Worry-free complimentary COVID-19 screening – For inpatients preparing to undergo surgery
Worry-free room fees in excess of your insurance claim4 – For patients claiming their hospital stay
Worry-free online teleconsultations – Including free nationwide medication delivery
Worry-free surgery and treatments – Using technology designed to monitor inpatient status
Remarks
Available only to Thai nationals and foreigners residing in Thailand
In case there are no complications during treatment that occur because of a patient's underlying health conditions
The hospital will waive fees for standard rooms on the first night of overstay, as specified in the package
For standard rooms only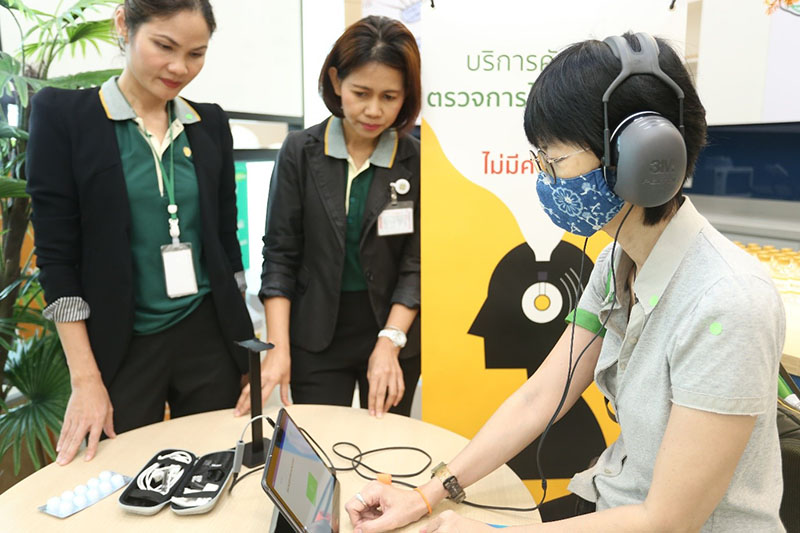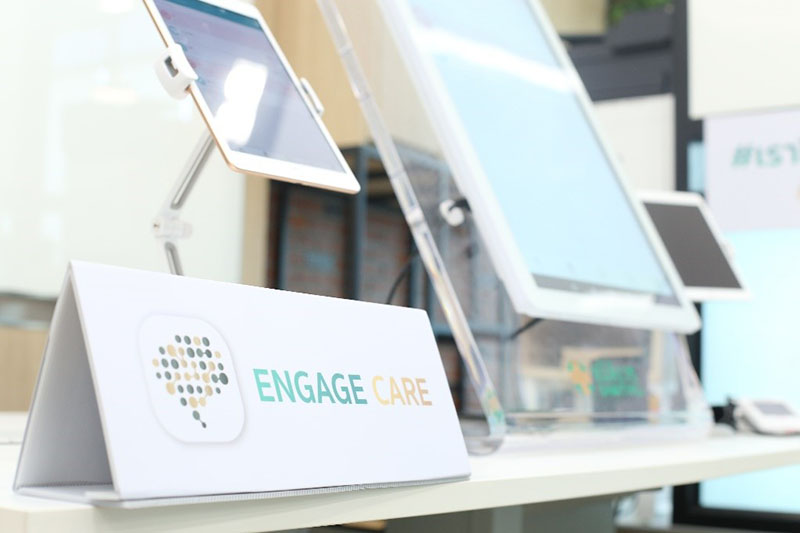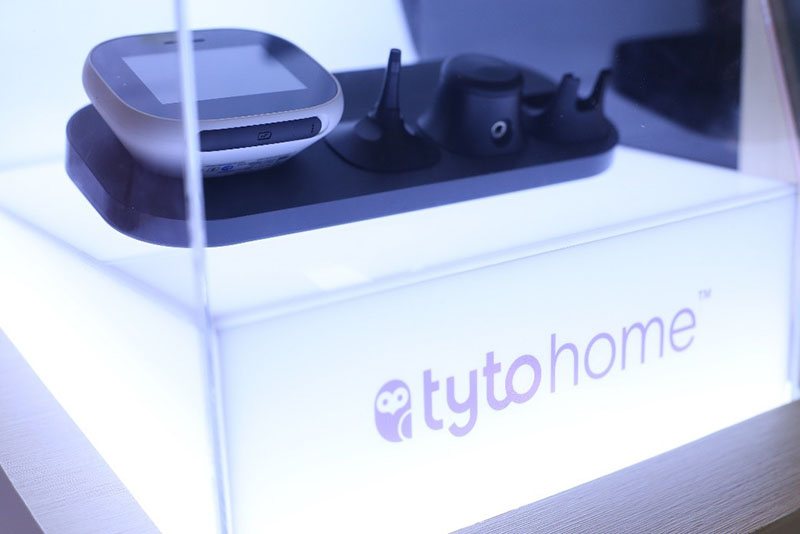 About Samitivej Hospitals
Samitivej Hospital started operation on June 4, 1979. It is among the 43 members of Bangkok Dusit Medical Services Public Company Limited, which operates leading hospitals in Thailand and South East Asia to offer healthcare services certified to meet local standards as well as Joint Commission International (JCI) from America. Currently, there are eight member hospitals—Samitivej Sukhumvit Hospital, Samitivej Japanese Hospital, Samitivej Srinakarin Hospital, Samitivej Children's Hospital, Samitivej China Town Hospital, Samitivej Thonburi Hospital, Samitivej Sriracha Hospital, and Samitivej Chonburi Hospital.
####
For more information, please contact Sasikan Lertsittichai, Brand Communication Manager at [email protected] or Tel 020-222-443