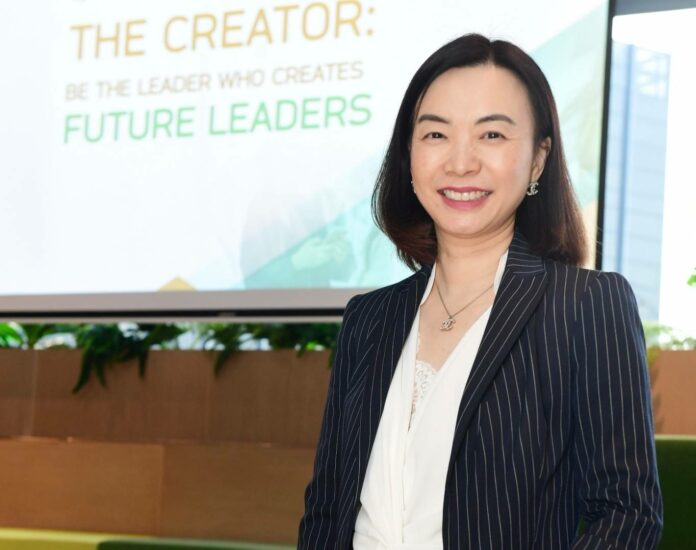 Charoen Pokphand Foods PCL (CP Foods) ensures it will keep all of its workers, including migrant workers, safe from the COVID-19 outbreak with the highest safety measures.
The company also reassures that its migrant workers are being treated indiscriminately in line with the international human rights standards.
Ms. Pimonrat Reephattanavijitkul, Executive Vice-President at CP Foods, said the company has been maintaining the highest health and safety measures at all of its operations from upstream to downstream since the outbreak started in the early 2020.
She added that worker's health and wellbeing is CP Foods' top priority. The company has pledged to keep all of them safe, regardless of their roles or nationalities. As a result of this commitment, CP Foods has put an extra care on the migrant workers that are more vulnerable. For example, the company provides them an accommodation with frequent shuttle bus service between dormitory to the company's operation. The transportation service has been managed with stringent covid-19 prevention measures such as temperature scanning and social distancing practices. Moreover, the company also provides translators to help more understanding on their rights and the operation.
"CP Foods is a workplace of diversity. We are building a mutual understanding among our employees in all nationality equally. Our goal is to ensure that they are secured from this new wave of outbreak,"  Ms. Pimonrat said, adding that CP Foods currently provides free food to employees who work in Samut Sakhon, where has been placed under lockdown.
Also, migrant workers are able to voice their concerns and seek consultation" through a "Labour Voices Hotline by LPN", a consulting hotline service run by Labour Protection Network (LPN). The hotline service is available in Khmer, Burmese, English and Thai.
During the outbreak, LPN arranged training programe through video conference to encourage workers restrict with the company's Covid-19 prevention measures accordingly as well as having basic understanding on Human Rights.
Currently, there are 9,000 migrant workers in CP Foods' operations in Thailand. All of them are recruited legally under the government-to-governent MoU. They have received benefits and social welfare that is in line with Thai labour. CP Foods also supports transportation fee from their country of origin to the company's operation as well as work permit, health checkup, accommodation with shuttle bus service and translators. These supports aims at ensuring that they will live happily and comfortably during their time with CP Foods.