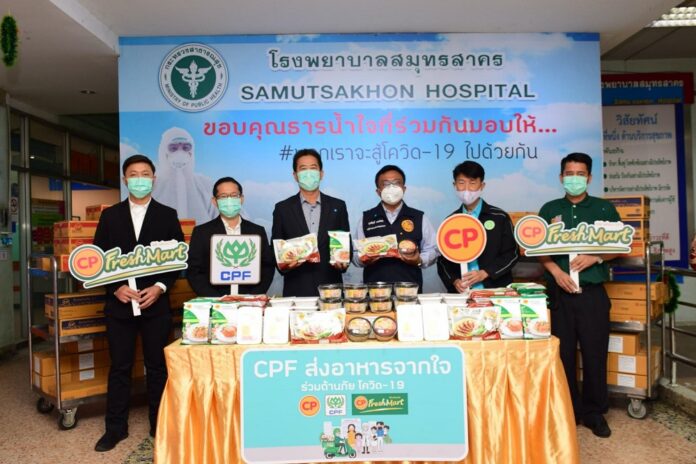 30 December 2020, Charoen Pokphand Group and Charoen Pokphand Foods PCL (CP Foods) have joined forces to provide high nutrition foods and masks to quarantine people, vulnerable group and people who live in high risk areas in Samut Sakhon during the emerging new phase of COVID-19.
CP Group and CP Foods today delivered 200,000 masks and quality foods to migrant workers and vulnerable groups nationwide. Of the total, 30,000 masks is directly distributed to those workers and vulnerable people in Rayong and Samut Sakhon province.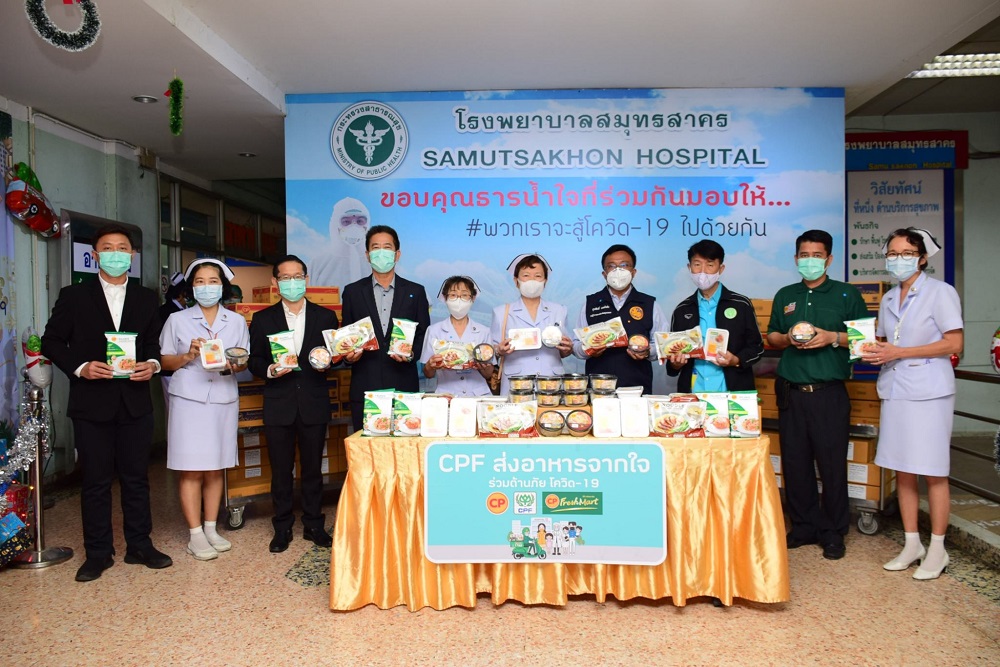 Moreover, CP Foods also collaborated with Labour Protection Network (LPN) to distribute 30,800 packs of meals and 10,000 eggs to migrant communities, particularly from Myanmar, under quarantine in Mahachai area of Samut Sakhon province.
The assistance is part of "CPF Food from heart aganst COVID-19" project, aims at encouraging those who are suffering from quarantine particularly foreign labours to have enough food supplies during the province's lockdown. The company has continuously provided assistance to fight against the virus pandemic, which previously, 55,000 packs of ready-to-eat meals were distributed to the frontline medical staffs, COVID-patient at Samut Sakhon Hospital.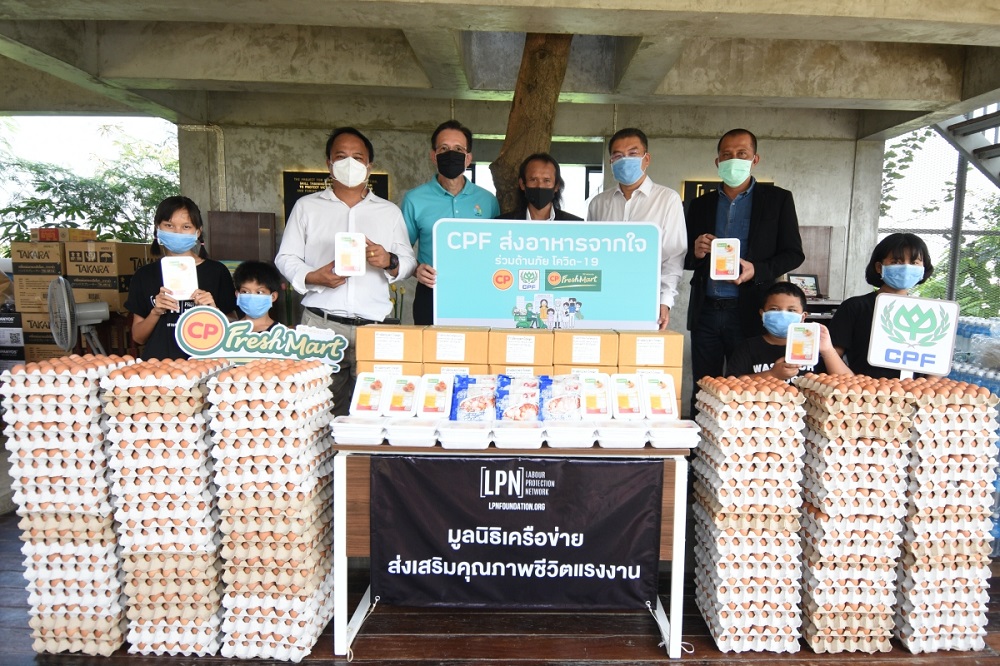 Recently, CP Foods' CEO Prasit Boondoungprasert said that the company, as a Good Corporate Citizen and also has one operation plant in Samut Sakhon province, has reached out people without discrimination. All assistance draws to ensure that those targeted people have received safe and high quality food supplies and in turn improve health and wellbeing during the quarantine.
"CP Foods is using our expertises as a world's leading food producer to deliver high nutrition foods quality to both Thais and migrants. Particularly during the virus crisis, we believe that social responsibility and collaboration with all parties are the upmost importances. We have to help each other in order to get through this global pandemic," Mr. Prasit said.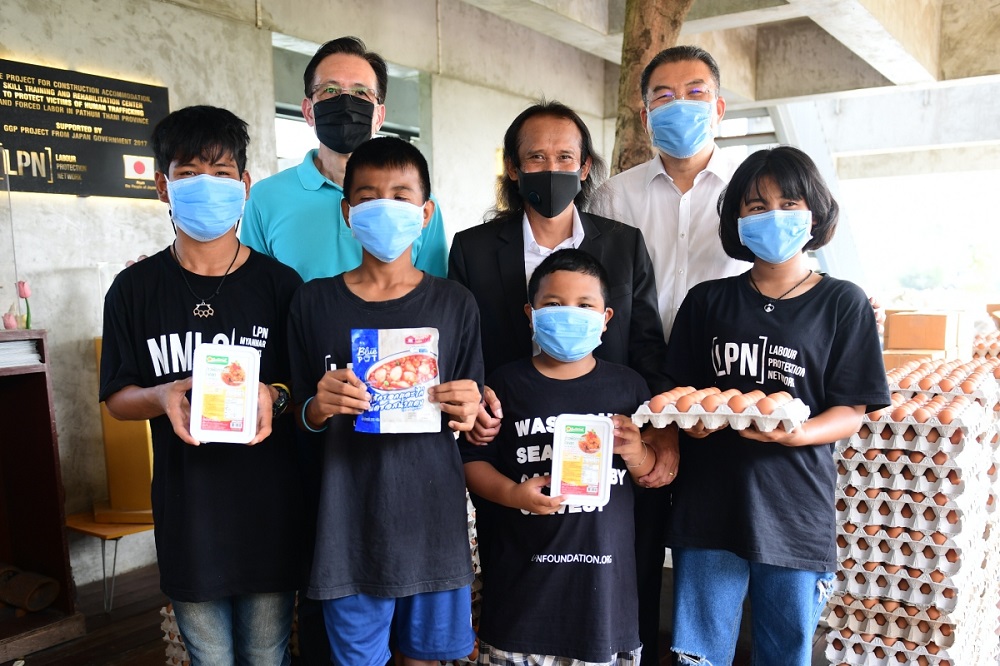 Meanwhile, Mr. Sompong Srakaew, Director and Founder of LPN, added that there are around 4,000 people living around Mahachai shrimp market, including migrant workers, which mostly from Myanmar. These people are suffered from the lockdown as they cannot work and cannot go out of the quarantine area. Therefore, quality food supplies from CP Foods are essential for their daily living.
"This relief activity reflects friendship and goodwill of Thai people toward the migrant communities. They can be confident that Thai people will not leave them behind in this hard time," he said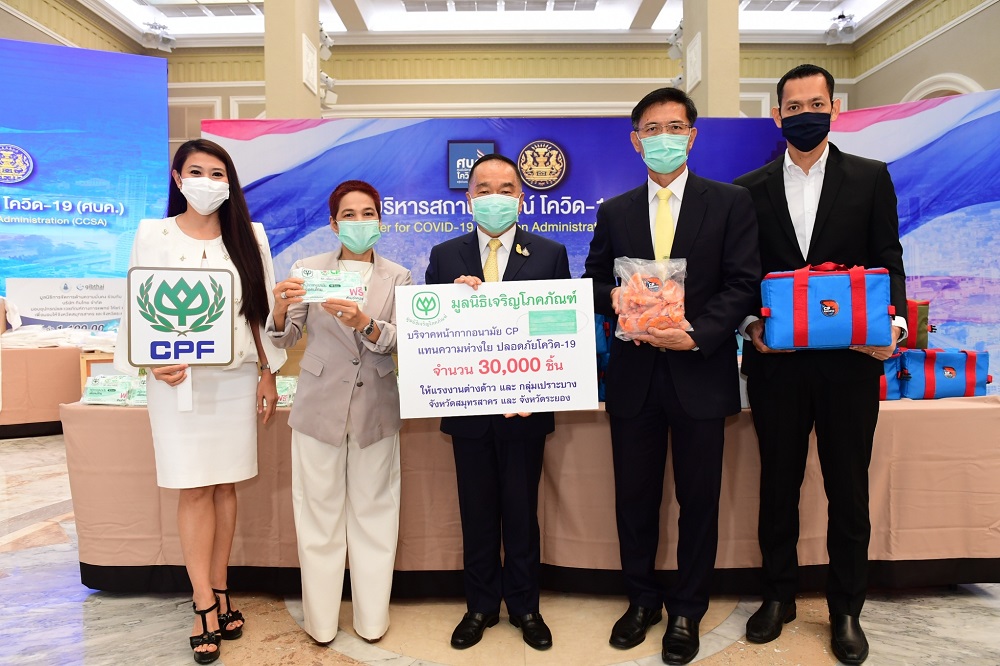 Since the outbreak started in early 2020, the company has made multiple COVID-19 relief's activities to supports various groups of people, such as frontline staffs, people who returned from abroad to home quarantine, and vulnerable groups.