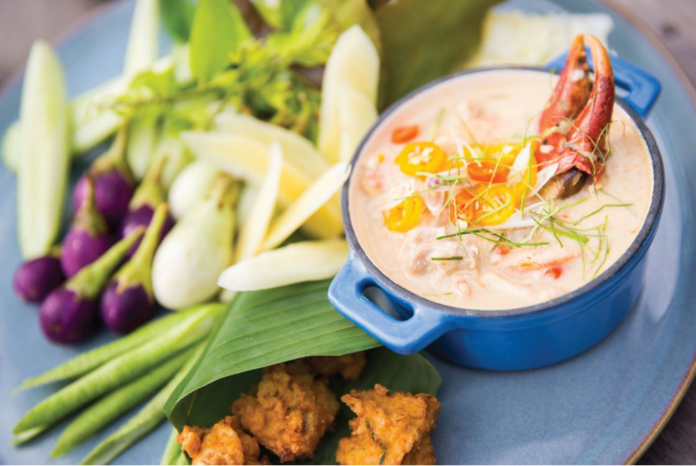 Trisara Phuket, the luxurious private pool villa beach resort, is once again raising the bar for gastronomy in Phuket, with another spectacular culinary festival that features five of Thailand's finest chefs and a series of exciting epicurean events.
Running from 2nd to 4th April 2021, the "Gastronomic Getaway Weekend" at Trisara Phuket will champion local, seasonal and sustainable produce under the resort's responsible philosophy: "Dine Good, Do Good". Three days of dining experiences will be staged across various venues, allowing guests and Thai residents to book seats for individual occasions or combine their chosen culinary event with a sensational stay at the award-winning Trisara Phuket.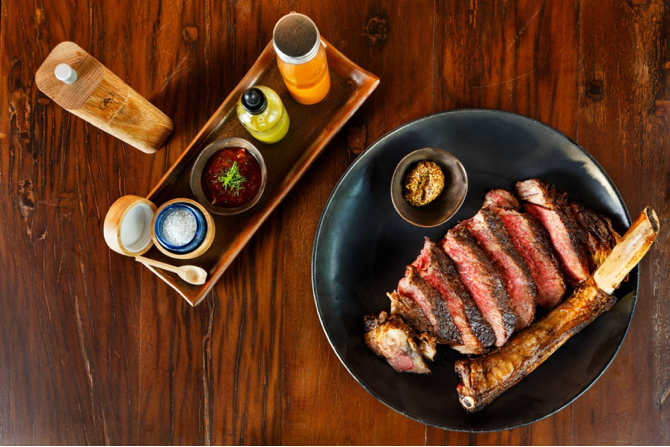 The five highly-acclaimed chefs headlining the "Gastronomic Getaway Weekend" are:
Sujira "Aom" Pongmorn, Chef de Cuisine at Sawaan, the Michelin-starred restaurant in Bangkok. Michelin's Young Chef for 2021, Khun Aom specialises in innovative dishes that pay homage to Thailand's cultural heritage and native produce.
Arisara "Paper" Chongphanitkul, Pastry Chef at Sawaan, the Michelin-starred restaurant in Bangkok. A rising star in the world of pâtisserie, Khun Paper is also the owner of ICI, the popular dessert bar in Bangkok.
Jim Ophorst, Chef de Cuisine at PRU, the Michelin-starred restaurant at Trisara Phuket and Thailand's first and only Michelin Green star restaurant. A Dutch national, Chef Jim is a leading voice in the farm-to-table movement.
Kla Prakobkit, Executive Chef at Seafood @ Trisara, the Michelin Plate awarded restaurant that specialises in authentic Thai seafood, inspired by time-honoured recipes passed down through generations.
Chandler Schultz, Head Chef of South Philly and formerly of Le Cochon Blanc, the celebrated restaurant in Bangkok that takes pride in its wood-fired cooking and a commitment to sourcing directly from local farmers.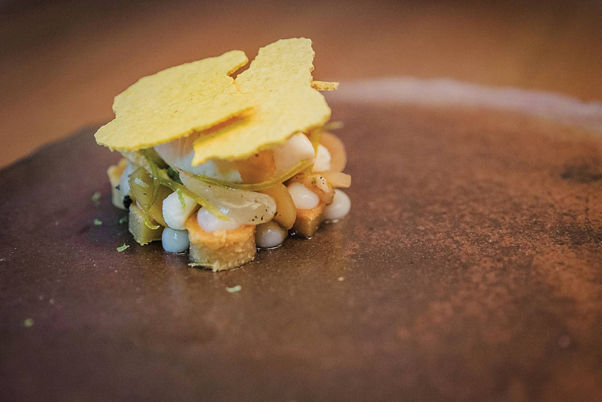 These five culinary leaders will take it in turns to host a series of enticing events over the course of three days at Trisara Phuket, commencing on Friday 2nd April and concluding on Sunday 4th April.
The Gastronomic Getaway Weekend will get underway on Friday evening (2nd April 2021) at PRU, the first and only restaurant in Thailand to receive the prestigious Michelin Green star, in recognition of its sustainable practices. Chef Jim Ophorst will be serving a five-course menu inspired by the different eco-systems of Thailand. This exclusive event is priced at just THB 5,000++ per person, with an optional THB 3,000++ supplement for a biodynamic wine pairing.
Then on Saturday afternoon (3rd April 2021), Chef Chandler Schultz will showcase his famous wood-fired cooking technique and  fresh local ingredients at Hideaway by JAMPA, an intimate and eco-sensitive dining destination at Pru Jampa farm. In an alfresco setting, surrounded by lakes, guests will be able to savour a mouth-watering five-course menu that focuses on natural ingredients. This intimate gathering is priced at THB 1,800++ per person.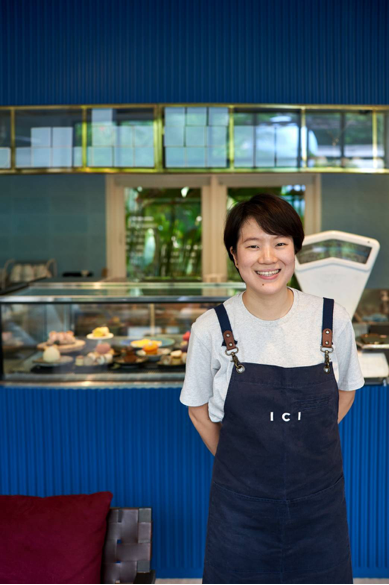 Then on Saturday evening, Chef Sujira "Aom" Pongmorn will present a multi-course tasting menu at Seafood @ Trisara, blending the rich heritage of Thai cuisine with contemporary techniques, paired with a fine selection of wines or teas. Guests will have the opportunity to taste why this exciting young chef is considered to  be one of the Kingdom's brightest culinary stars. The menu is priced at THB 1,900++, with a THB 1,800 supplement for wine pairing or THB 600++ for tea pairing.
Finally on Sunday (4th April 2021), the Gastronomic Getaway Weekend concludes with a special Easter version of SUNDAYS, Trisara Phuket's signature brunch at The Deck. Chef Kla Prakobkit will deliver a delectable selection of local and international delicacies, all presented in a playful style and accompanied with cool beverages. This celebratory afternoon will also see Chef Chandler fire up his wood barbecue to grill premium meats and seafood.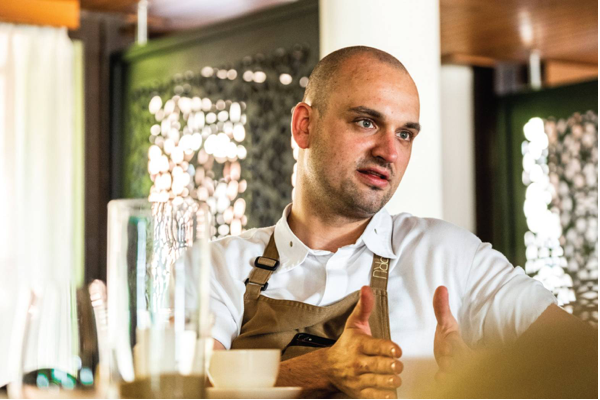 Chef Arisara "Paper" Chongphanitkul will host a pop-up dessert bar, treating diners to some of this acclaimed pâtissier's most enticing creations. She will be supported by Chef Somboon "Tao" Sakhonjaroean, Trisara's own Pastry Chef, and Chef Jongkonee "Pun" Wongsinghadacho, who leads the pastry team at PRU, to share their sublime sweet treats, paired with handcrafted cocktails. This Easter brunch experience is available for THB 2,600++ for food only, THB 3,200++ including half a bottle of wine, or THB 3,900++ including half a bottle of Champagne.
For more information about the Gastronomic Getaway Weekend or to make a reservation for any of these events, please contact Trisara Phuket on [email protected] or 076-310-300.
Alternatively, if you want to combine this enticing epicurean weekend with a five-star stay at Trisara Phuket, please contact:
Tel: 076-310-100
LINE Official Account @TrisaraResort or  https://lin.ee/mMUkaGO
Facebook Messenger m.me/trisararesort
Email: [email protected]