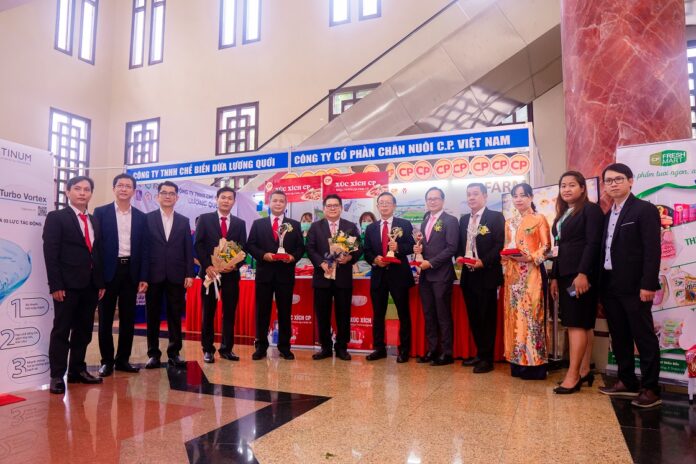 C.P. Vietnam Corporation (C.P. Vietnam) has won the gold prize from the Vietnam National Quality Awards 2020 and the other five National Quality Awards in 2019-2020 from its relentless efforts to improve the product quality and contribute to the development of modern and sustainable agriculture in the country.
Montri Suwanposri, President of C.P. Vietnam, and Executive Vice Presidents who represented the Five award-winning branches were attended at the ceremony in Hanoi, which was a joint event for the Vietnam National Quality Awards (VNQA).
VNQA is awarded by the Prime Minister to businesses with outstanding achievements in improving the quality of products and services, competitiveness, and operational efficiency, with integration of regional and global economies.
"Meeting the VNQA standard is the fundamental of the company's sustainable growth, C.P. Vietnam is always striving to innovate in the operations to enhance efficiency and quality of production, improve our capacity to continually develop the competitiveness to contribute positively to both company and country growth." he said.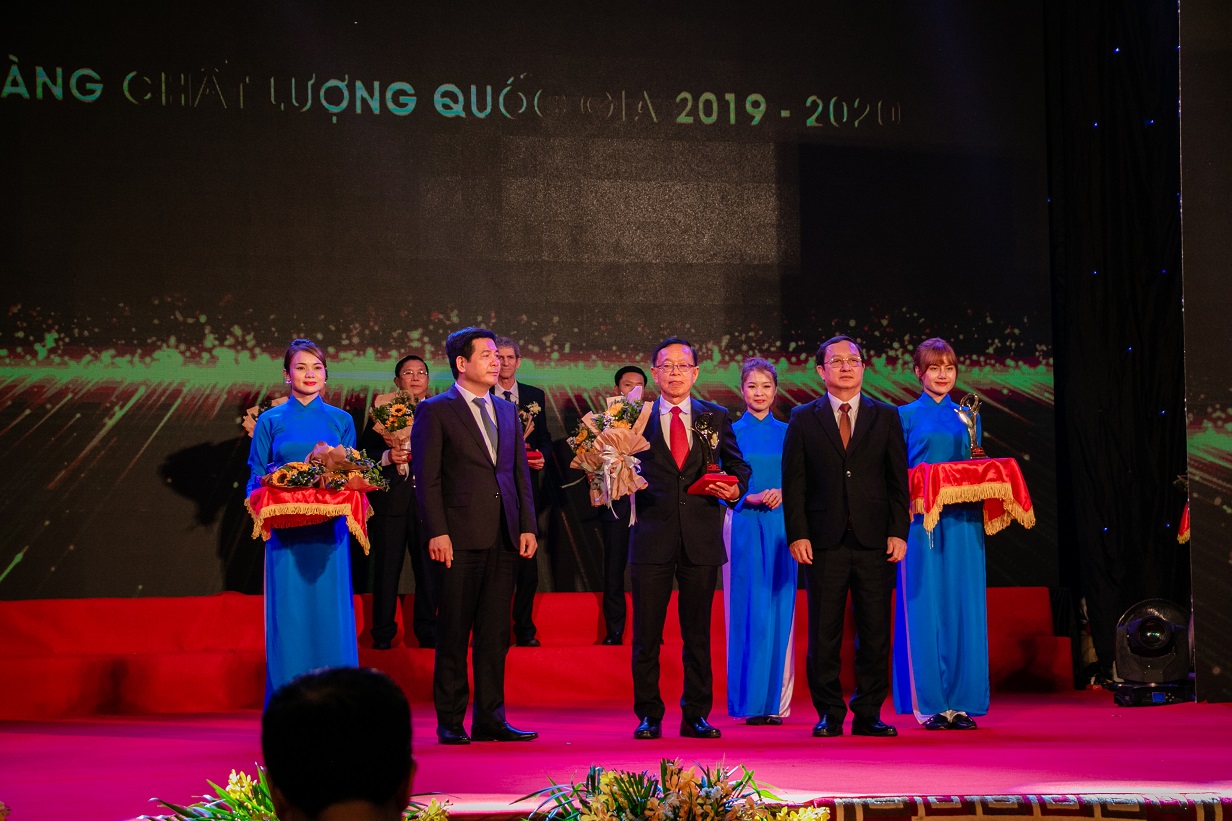 Due to COVID-19 outbreak, this year awards ceremony covered both 2019 and 2020. At the event, Five businesses and operations of C.P. Vietnam, covering feed-farm-food business, granted the awards, including the integrated swine business of Branch 3 receiving the golden prize of VNQA 2020. C.P. Aqua Feedmill in Ben Tre and a livestock feedmill plant in Dong Nai also won the awards for 2020. Meanwhile, the food processing plant-branch 3 in Ho Chi Minh City, and pork processing plant- branch 6 in Dong Nai province and swine business of Branch 3 won for the National Quality Awards 2019.
The integrated swine business of Branch 3 in Dong Nai has won VNQA for 3 consecutive years since 2018, and was honored to receive the golden prize in 2020. It operates integrated business, including feed, farm and food with modern and environmentally-friendly industrial husbandry in all of its farms, ensuring the international standard of food safety and animal welfare. Also, the business has certified internationally recognized standards such as 5S-SHE, ISO 14001, 9001.TPM.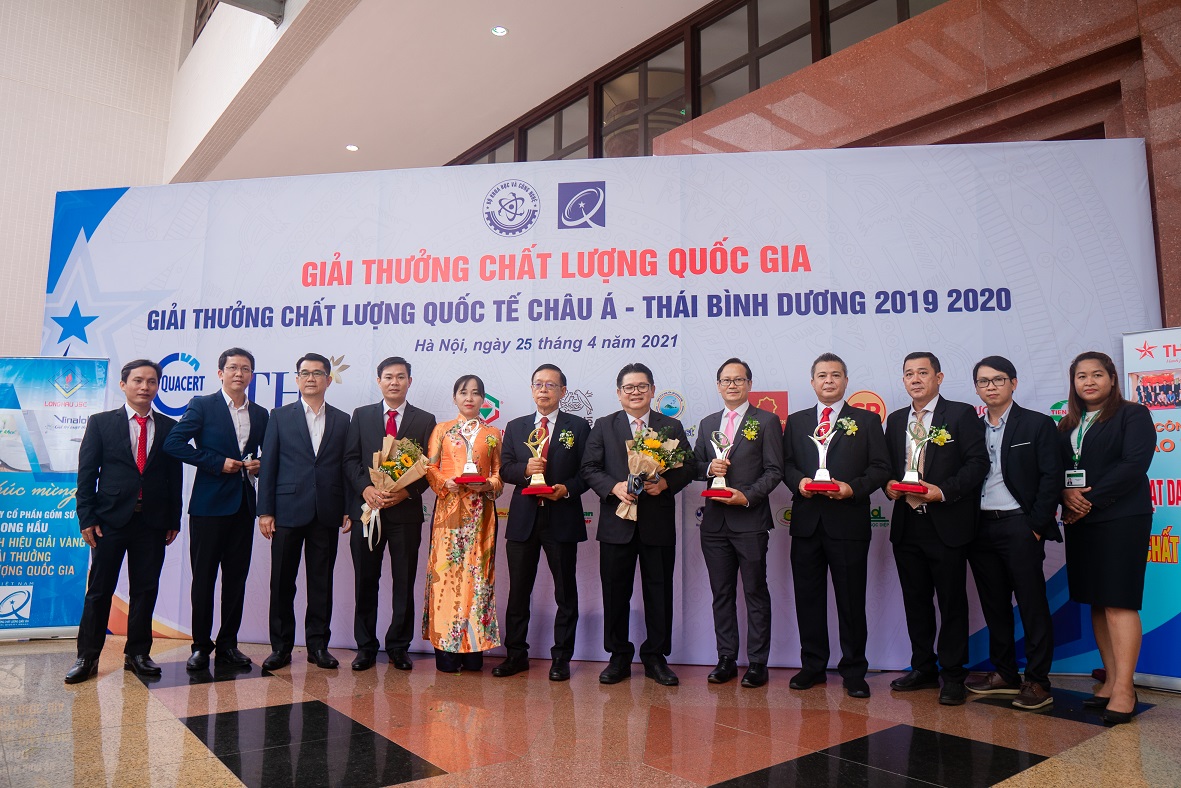 The business also emphasizes on human resource development. It has established a training centre for employees, farmers, customers, students and etc. to raise the skills of livestock and agricultural professionals in Vietnam.
All of this resulted in the swine business of C.P. Vietnam to ensure of food safety and quality throughout supply chain.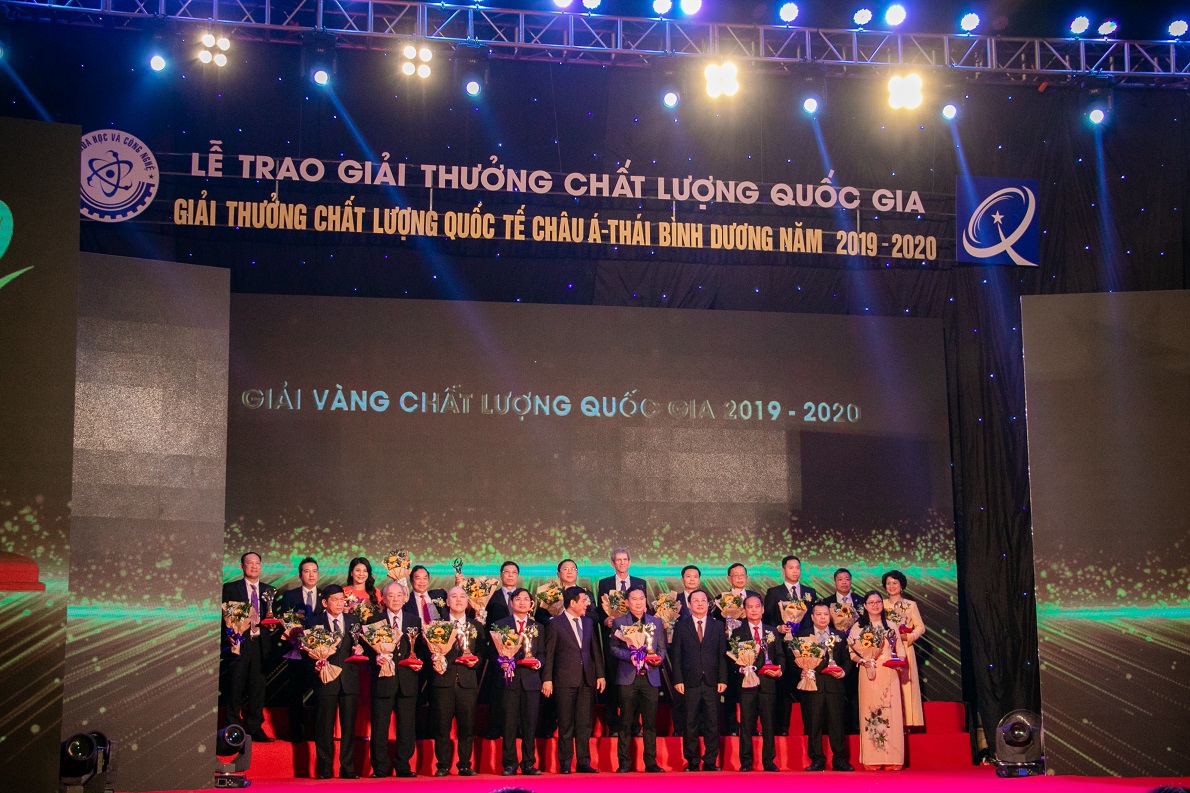 In order to win the VNQA's golden prize, the business must qualify and has an outstanding performance in 7 criteria: 1. Leadership 2. Implementation of strategy 3. Customers and market orientation.4. Measurement and knowledge management 5. Human resource management and development 6. Workflow management and 7. Production efficiency.
With the vision and mission of "Kitchen of the World", C.P. Vietnam is working with Vietnam's agriculture sector to create sustainable value for the future. During the pandemic, C.P. Vietnam has implemented the most stringent epidemic prevention measures in every stage of food production, from feed production to farms and food processing plants to deliver safe food to Vietnamese consumers continuously without any interruption.