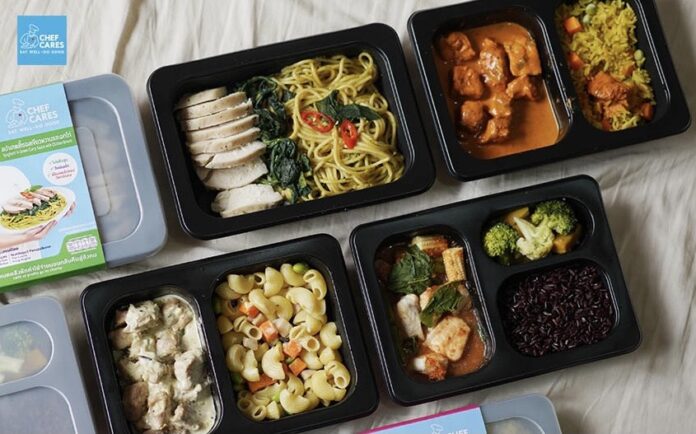 Chef Cares Ready Meals combines consumer convenience and wellness. These meals are available at 7-Eleven and Makro, and are ready to eat in 3 minutes. The premium ingredients ensure taste while low in sodium, sugar and fat. All proceeds from Ready Meals sales fund Chef Cares Foundation's charitable campaigns. We are also excited to introduce our brand ambassador, Artiwara Kongmalai (Toon Bodyslam) who will support the Chef Cares Foundation.
"Eat Well and Do Good" is Chef Cares' motto, says founder Marisa Chearavanont. "Chef Cares is not only about service during difficult times, but also about engaging public health dialogue. Undoubtedly the current world crisis has highlighted the importance of community health, and we aspire to provide nutrition and education, and sustain the foundation by using all net proceeds from Ready Meals to fund all our charitable activities. Whether our customers are eating well because of taste or nutritional value, they can be happy knowing their purchase helps to make a difference."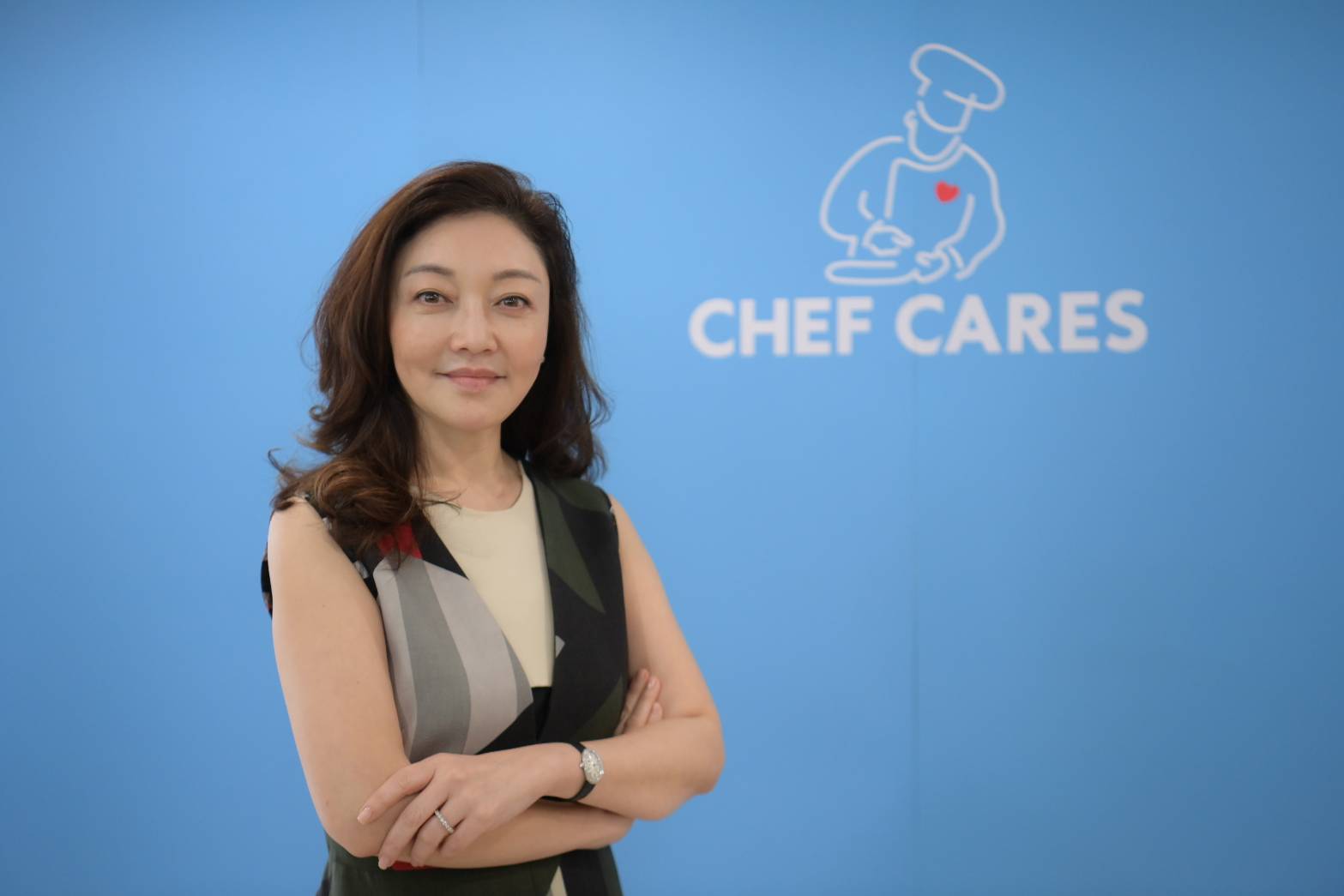 Marisa continues to show immense gratitude to all those who have made the launch possible, "The chefs in Chef Cares are our heroes. We have been blessed by their dedication, generosity and talent throughout this journey. I would also like to thank our suppliers that have made premium ingredients available to us at affordable prices, and of course the many volunteers who have tirelessly lent their expertise to make this day possible. This milestone serves as a tribute to their collaborative effort in our mission to promote philanthropy through gastronomy."
To promote the concept of healthier diet on a public scale, Marisa said that it was also important for Chef Cares to make these meals affordable and readily available. To achieve these goals they have teamed up with 7-Eleven and Makro stores for wide distribution at a price point of only 69 baht.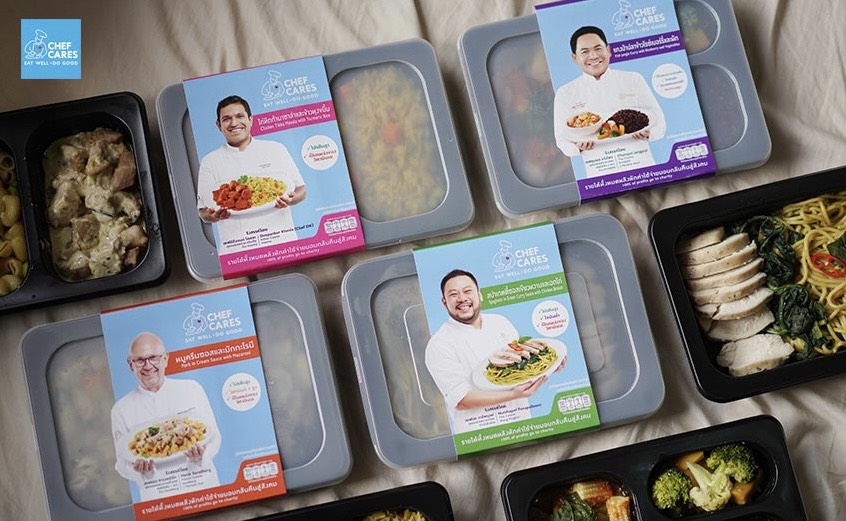 "Chef Cares Ready Meals" are made from only premium ingredients such as Charoen Pokphand Foods' Benja Chicken and Cheeva Pork, which are fed an all-natural diet that consists of brown rice and seaweed, without antibiotics and hormones. This results in a product that delivers improved flavor and texture, along with improved nutrition.
The first Ready Meals launched 4 exclusive menus: 1) Pork in Creamy Sauce with Macaroni by Chef Henk Savelberg, a Michelin-starred Savelberg, 2) Spaghetti in Green Curry Sauce with Chicken by Nattapol Pavapaiboonfrom the famed Wang Hinghoi, 3) Fish Jungle Curry Rice by Chef Chumpol Jangprai from the two Michelin-starred restaurant R-HAAN, and 4) Chicken Tikka Masala with Turmeric Rice by Chef Deepanker Khosla from the international award-winning Haoma. Many more chefs from the Chef Cares network are excited to lend their talent to create a wider variety of menus.
"The trial sales of Chef Cares Ready Meals was remarkably well-received. The production could not meet the immense demand, sparking a hunt at 7-Eleven outlets both in Bangkok and other provinces. In response we have been working diligently to increase our capacity and look forward to expanding distribution to all provinces. We are deeply grateful for the support and now Chef Cares Ready Meals are available at all 7-Eleven outlets in the greater Bangkok area and selected stores outside of Bangkok. The distribution network will cover all provinces by the end of May," Marisa added.
All net proceeds will be used to support charitable endeavors, including the Chef Cares Dream Academy, which supports underprivileged youth with a full scholarship for a 5-month program that consists of intensive culinary instruction at the Panyapiwat Institute of Management for two months, followed by a three month practical internship in the kitchen of a top chef from the Chef Cares' network. The foundation is also continuing its lunch box donation program as well as other related charitable activities.