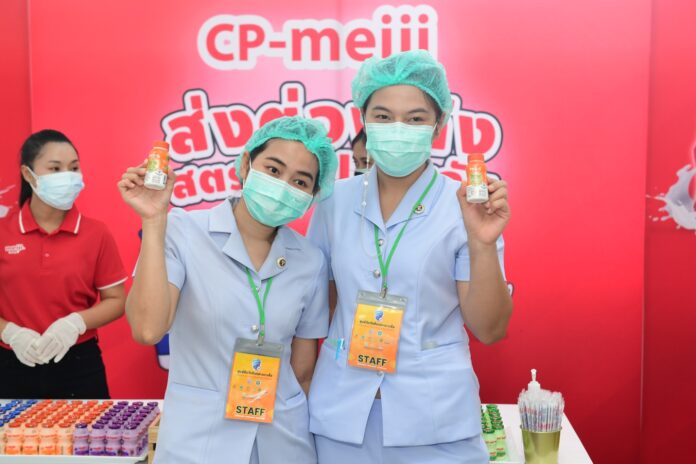 Charoen Pokphand Foods PCL (CP Foods) encourages people to get vaccinated by providing free foods and healthy drinks at Bang Sue Grand Station. The company has provided food under the "CPF's Food from the Heart Against Covid-19" project for doctors, nurses and volunteers at 140 vaccination points nationwide aiming to support Thailand's effort to reach herd immunity for COVID-19.
Since 7th June, CP Foods has been working together with companies under CP Group, such as CP-Meiji and CP Intertrade, to provide free foods and healthy drinks to people who received the vaccine at Bang Sue Grand Station. They can present their vaccine certifications at the booth to get free CP's product.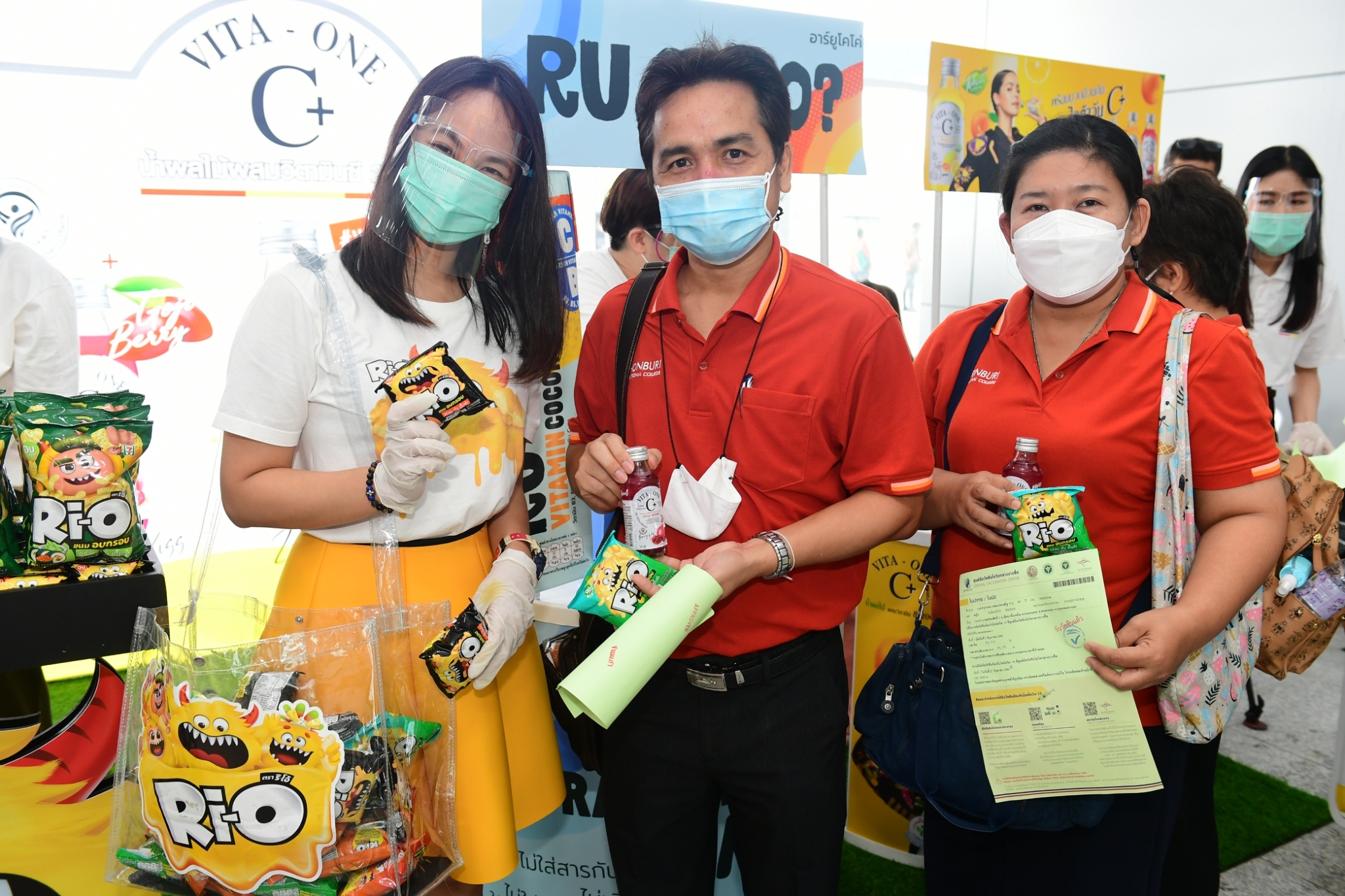 Products from CP Group, such as sausages, ready-to-eat meals, CP Meiji's product, healthy drink, and newly launched plant based product "Meat Zero" have become incentives for vaccinated people at Covid-19 vaccination at Bang Sue Grand Station, which inoculate more than 10,000 people daily.
CP Foods's CEO Prasit Boondoungprasert says the company is giving away free foods and drinks to vaccinated people as a part of "CPF's Food from the Heart against COVID-19" project, using its expertise in food business to support Thai people during the outbreak. This relief project is in accordance with the policy of CP Group's Senior Chairman Dhanin Chearavanont, who wants all companies in the group to aid the society in the time of COVID-19.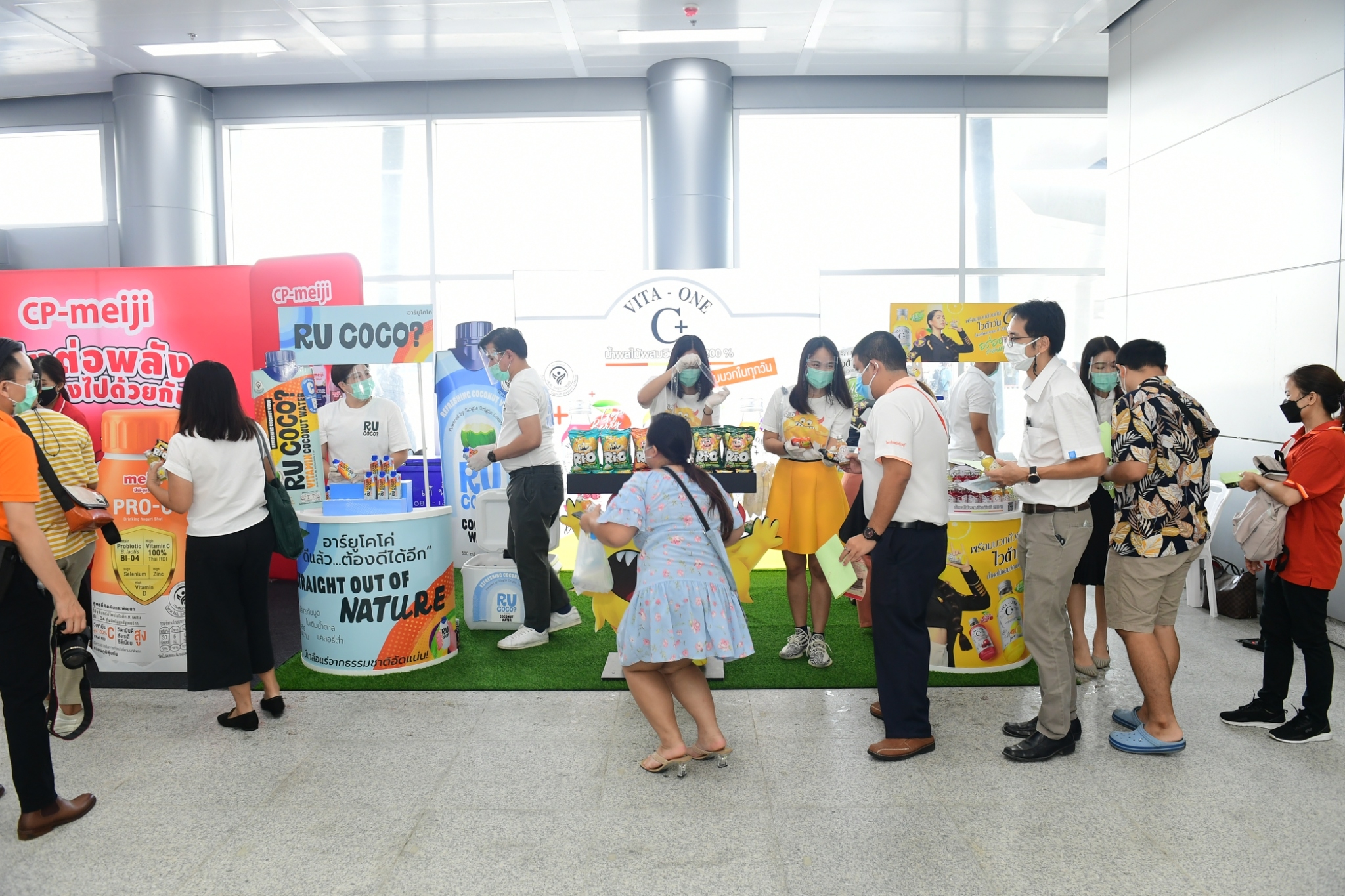 As a result, CP Foods has given out more than a million packs of food to 500 locations nationwide, covering hospitals, field hospitals, communities in need, migrant workers, vulnerable groups since the beginning of the outbreak in 2020. The company has extended its Covid-19 relief project to support Thailand's mass vaccination efforts.
"We are giving away our delicious foods as a token of thanks to all the people joining a mission to build group immunity in Thailand." he said.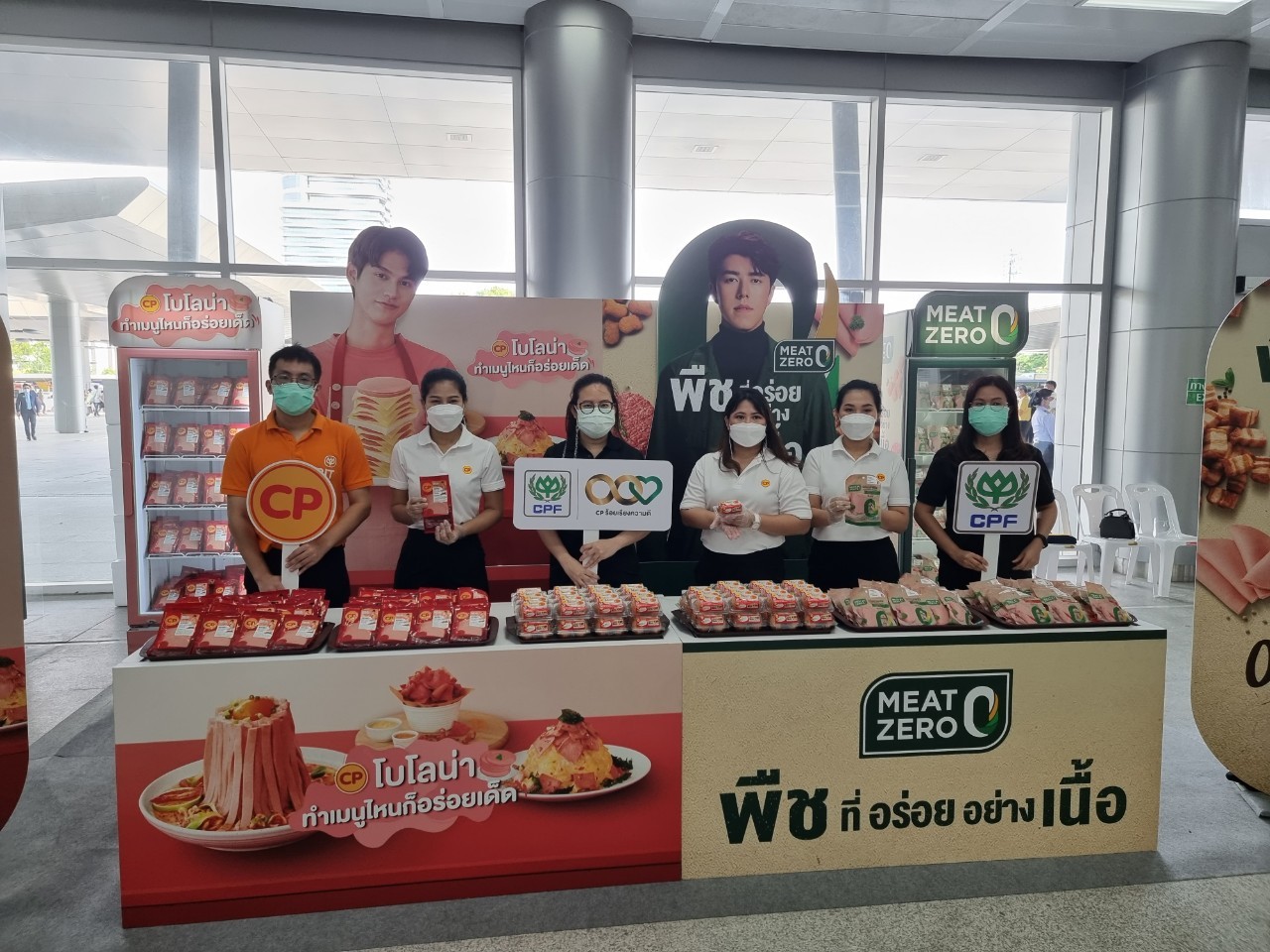 The company is also delivering food supplies to support the work of medical staff at 140 inoculation sites in Bangkok and other provinces, including  the Emporium department store; 45 vaccination points for Section 33 insured workers and hospitals nationwide.
In the recent event at the Ministry of Public Health, Anutin Charnvirakul, the Public Health Minister, has expressed his thanks to CP Group, including CP Foods, for continuously supplying ready-to-eat food products for medical staffs in hospitals and field hospitals since the first wave of outbreaks. The relief efforts have lightened the task of the medical staff.
He says the delicious and safe foods are a great boost of morale for the team of doctors, nurses, and staff working hard in a fight against the outbreak.
As of now, over 6 million doses of COVID-19 vaccine have been given to people across Thailand.