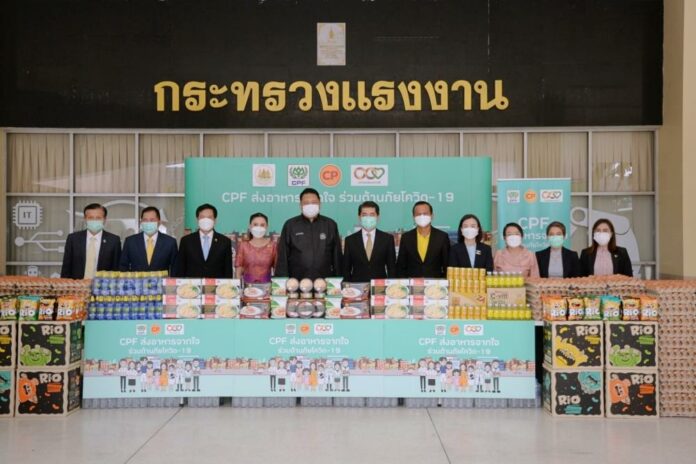 Labour Minister Suchart Chomklin received ready to eat meals and beverages from Charoen Pokphand Foods Public Company Limited (CP Foods) and partners, including CP Intertrade Company Limited and Osotspa Public Company Limited, to support healthcare workers and volunteers at vaccination facility in Thai-Japan Center, Bangkok, as a part of CP Foods' "Food from the Heart Against COVID-19 project.
The donation aims at helping the vaccination center, which mainly serve construction workers, both Thai and migrant, to run smoothly without having to worry on food preparation.
At the same event. CP Foods and partners gave away 200,000 eggs to taxi drivers who have lost a significant amount of income from the current outbreak.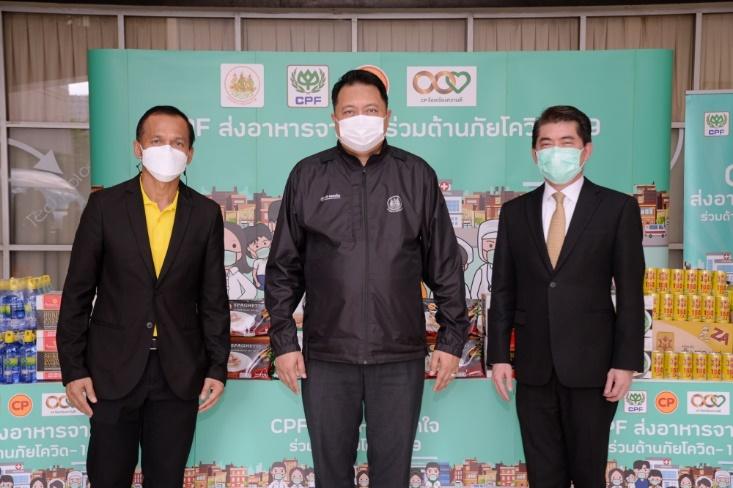 The Labour Minster assured that the government will provide vaccines to all Thai and migrant workers, who are the backbone of Thai economy, in promptly manner.  Moreover, he has expressed his thanks to the private sector for fully support the ministry' works in this unprecedented outbreak.
 "Many thanks to CP Foods and partners like Osotspa for continuously supporting the Ministry's work. The donated foods and beverages will be given to the staffs and volunteers at vaccination centers under the Ministry's supervision. Thai-Japan Center. This effort will help us to be sure that the work at the vaccination site can be run smoothly without the burden of food preparation, said the Labour Minister.
CP Foods also delivers foods supply to 45 of covid-19 vaccination centers across Bangkok metropolitan in the support of the government's scheme of inoculating for Section 33 insured persons.
 CP Foods' CEO Prasit Boonduangprasert added that the food supplies are tokens of appreciation from private sector to volunteers who are working hard to make mass vaccinations happen as well as the ensuring that the overall vaccination plan for both Thai and Migrant workers will run smoothly amid the pandemic crisis, adding that this is crucial for the country's recovery.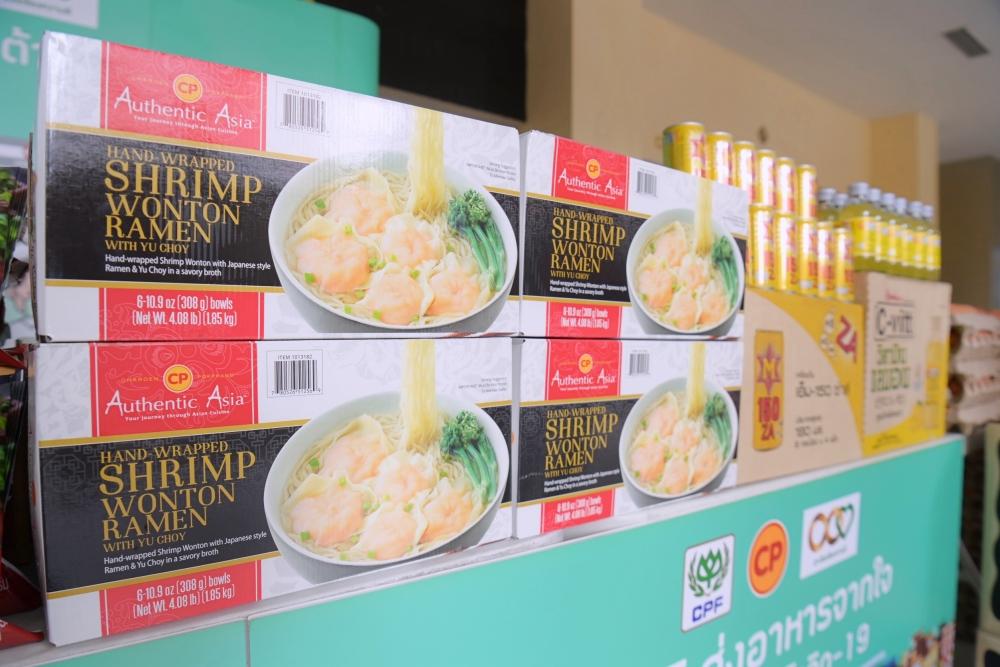 Aside this COVID-19 relief projects, CP Foods has made multiple efforts to support workers during the outbreak such as providing "Sinopharm' vaccines for both Thai and migrant workers, setting up two field hospitals for COVID-19 infected workers, tighten safety regulations in all of its operation and donating 200,000 eggs to construction camps across Bangkok, covering over 80,000 workers.
Since 2020, CP Foods has donated millions of beverages, raw materials, and food products as well as other essentials to over 500 places, covering hospitals. vaccination sites, test centers and vulnerable communities. The efforts is a part of "CP Hearts as One Fights COVID-19" project initiated by a guidance of CP Group' senior chairman Dhanin Chearavanont.