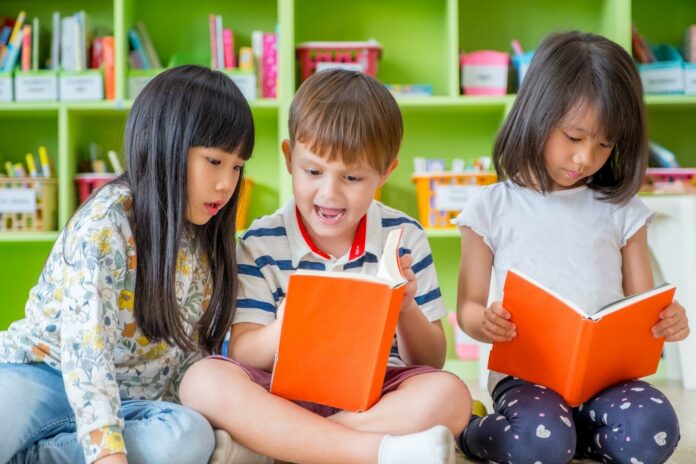 Choosing a kindergarten is always a delicate decision, especially if you are living as an expatriate in a different country. You want to be sure that your child will have the best education possible and that the school you send your child to will match your family's educational priorities. This article will give you some helpful tips on how to pick a good kindergarten in Bangkok.
Location of the School
In a city as large and traffic-ridden as Bangkok, considering the location of your kindergarten options is of paramount importance. You will want to make sure that any schools you are considering are within convenient distance from your home or workplace. Traveling across town can be very stressful and time consuming, so don't consider any schools that will add too much difficulty to your family's daily routines. 
Consider the Curriculum
Another key factor to consider when choosing a school is what kind of curriculum they use to plan their lessons. You will want to be sure that the curriculum at your school options match the kind of education you expect your child to have. 
Kindergarten students are taking in information constantly, so it is important that you have a clear understanding of what your child is learning and how you can support their learning at home. Here are some questions to consider when looking at different kindergarten curriculums in Bangkok.

Does the school focus on intercultural education? 

Do they teach students in multiple languages? 

Do they have many hands-on educational experiences for their students?

What different subjects are included in the curriculum?

What kinds of social skills are taught and how are they presented?

Do they use a British, American, or other type of English curriculum?
Look at the Cost
There are many amazing international kindergartens in Bangkok, but they can vary widely in terms of cost. You want to make sure that any of the schools you are considering for your child will be within your price range. Remember that your child's school fees are likely to gradually increase per year as they progress through the school system, so plan accordingly when looking at each school's tuition fees.
Think About All Your Options
Whenever making an important decision like which kindergarten to send your child to, it's important to make a well thought out choice. Make a list of all your schools and list pros and cons for each. 
Be sure to go on physical campus visits to see what the learning environment is like and if possible meet the teachers and staff who would take care of your child if they were to go there. A clean, engaging learning environment is essential to quality education for your child, and the people that they interact with at school will have a large influence on their learning experience. 
Remember that you don't have to find the best rated school or the most expensive school for your child to have a great education. You simply have to pick the kindergarten in Bangkok that fits best with your family's values, priorities and lives.