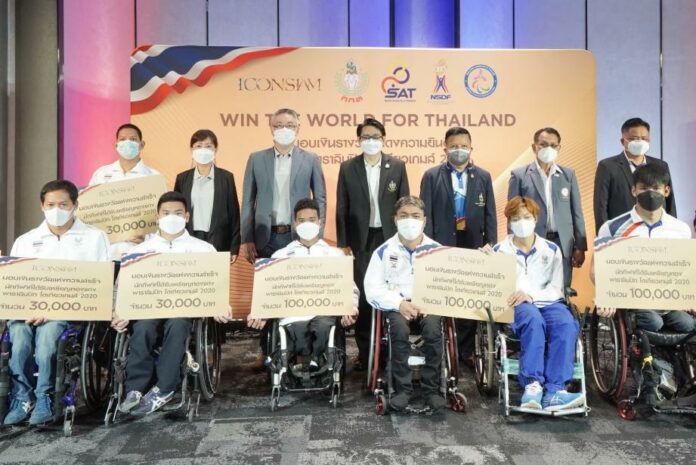 The Tokyo 2020 Paralympic Games came to an end and Thai Paralympic squad had successfully accumulated 18 medals during the competition in Tokyo, Japan. ICONSIAM, the iconic landmark on the bank of Chao Phraya River, holds a ceremony to hand monetary rewards of over 990,000 baht and honors the Thai athlete heroes as "YOU ARE THE ICON" for their inspirational spirits to Thai people. The event is also aimed to express gratitude to these heroes for their enduring efforts, physical and mental toughness to accomplish their goals and also bring back joys, smiles, and prides to all Thais.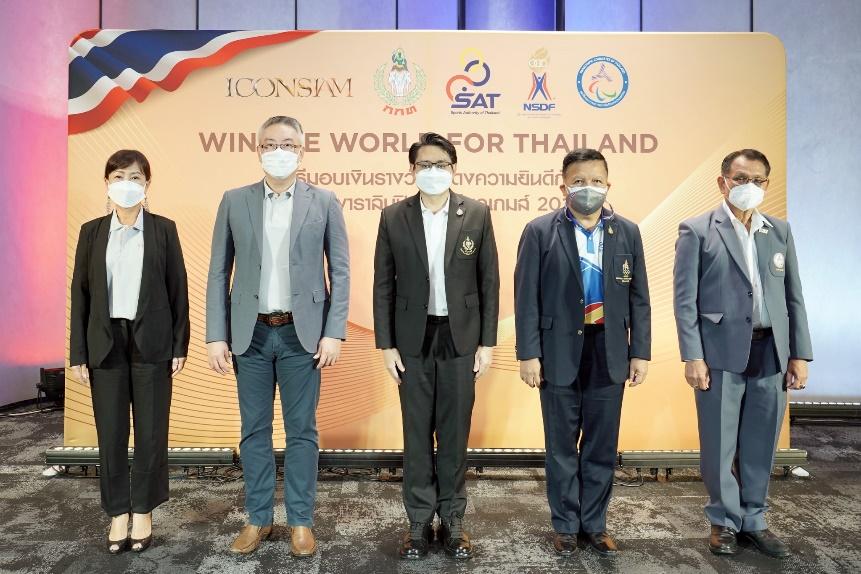 Mr Supoj Chaiwatsirikul, Managing Director of ICONSIAM Company Limited, says "ICONSIAM 
has a strong mission to honor and support the precious stories and prides from every single aspect of Thainess. We proudly present the stories of the competence of Thai people who successfully make the legends that are beneficial for people at large via our concept of YOU ARE THE ICON. These legendary people in different fields are the representatives of our era to tell the notable aspects of being Thainess and promote these distinctively celebrated features to be recognized in both local and international levels. The Thai Paralympic athlete heroes are recognized for their strong determination and strength and they not only achieve their goals, but also become a great source of inspiration for all Thais. They set up legendary story telling the greatness of Thai athletes and promoting Thailand to the world."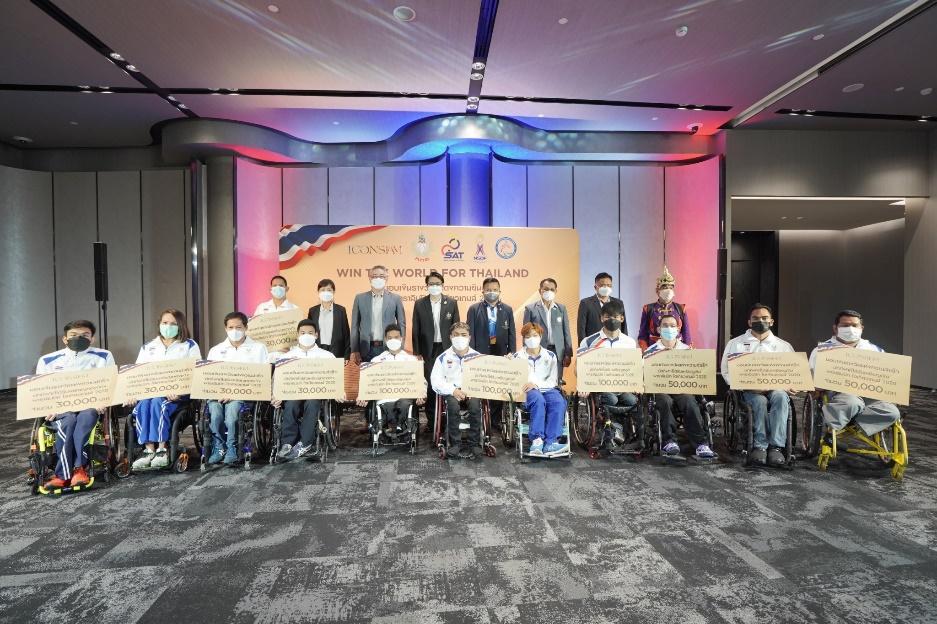 The ceremony is held to provide monetary rewards and express appreciation to the Thai Paralympic winners who bring happiness to Thai people. The Thai athletes winning the gold medals at Tokyo 2020 Paralympic Games receive 100,000 baht each while those winning the silver and bronze medals get 50,000 baht and 30,000 baht each respectively. All winners also receive VIZ Black Card offering many privileged offers at ICONSIAM, Siam Paragon, Siam Center and Siam Discovery. The total rewards given to the athletes worth over 990,000 baht.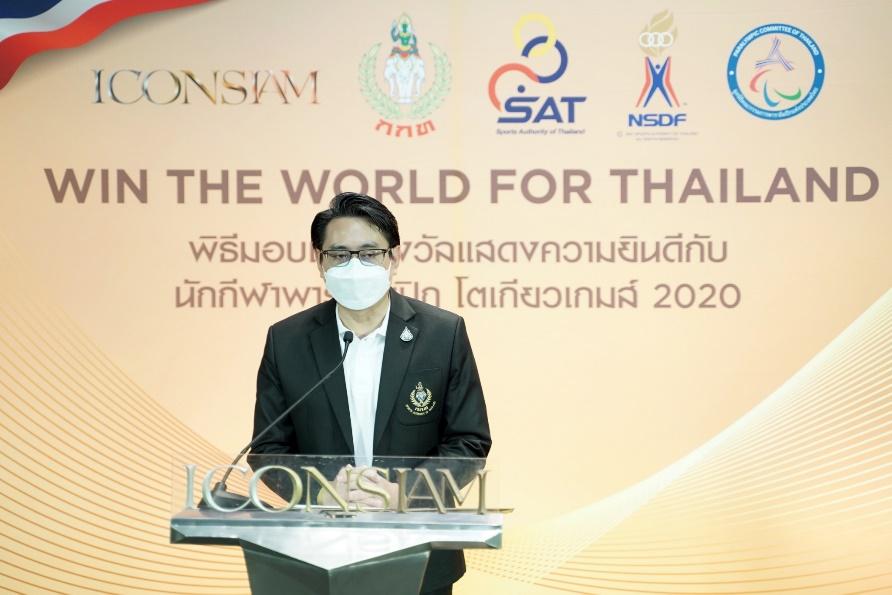 In addition to support the Paralympic athletes, ICONSIAM's business philosophy is to provide all convenient necessities catering to people of all group, ages, genders, physical diversity and elderly adults. All buildings are fully equipped with all convenient features and are designed with universal friendly approach. The entrance and the exit areas are connected with accessible ramps installed at all building sites and are conveniently linked to the parking buildings. Lifts have sufficient spaces to enable
people using mobility devices and signages are universally recognized and located at proper viewing distance allowing users to find their destination with ease. Appropriately designed accessible public toilets and parking spaces for elderly adults and the disabilities are truly concerned and provided at all floors of the sites. ICONSIAM pier also provides separated ramps accessible for people with mobility impairments. ICONSIAM is the organization earning the 2019 Friendly Design and Tourism for All Awards from the Friendly Design for All Foundation as a good model of friendly design approach ensuring that people of all ages, genders, and abilities can access safely, easily, conveniently and equitably.