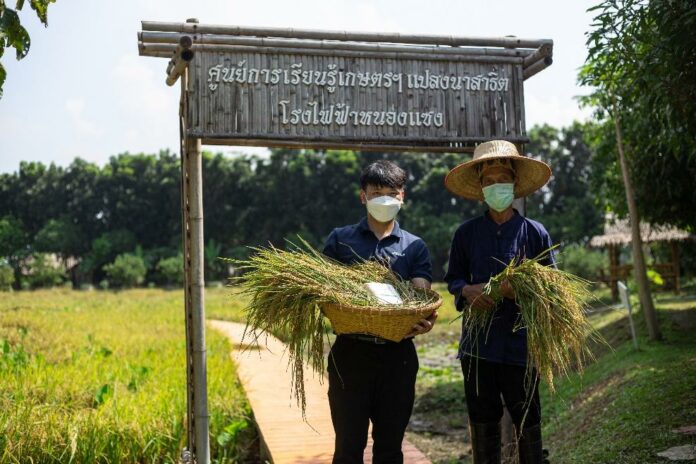 Gulf Group (GULF) has started a demonstration farm project for 7 years and has developed it into the 'Nong Saeng Agricultural Learning Center and Demonstration Farm' on 42-rai land to share the knowledge to people in the community, government agencies and those who are interested. It also serves as green space for recreational area where visitors can relax and enjoy the revitalizing nature. Therefore, GULF is committed to further develop the agricultural learning center and demonstration farm to promote a sustainable agricultural model, farming practices as well as to expand holistic knowledge to farmers in the region.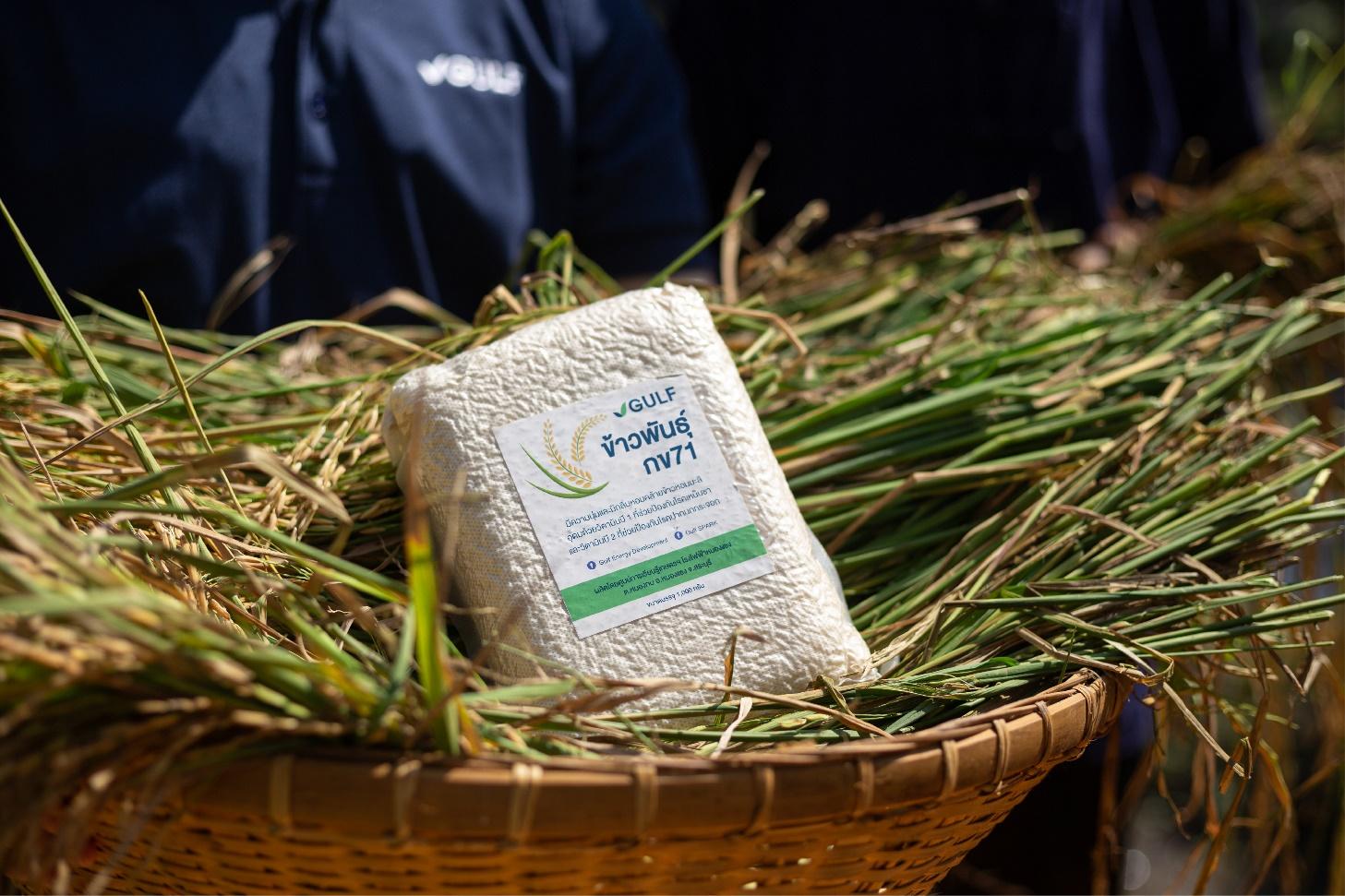 This year, GULF chose "Kor Khor 71" variety of Thai rice to plant on the demonstration field. This high-yield variety of rice has outstanding characteristics such as short harvesting period (95 days), good seed quality, nice color, and is considered as whole grain rice while 53.2 percent of the whole kernel and stalks can be produced as long grain Class 1 rice. This variety is also relatively resistant to brown planthopper and blast disease. This, therefore, provides an alternative approach for farmers and locals who want to grow rice with short growth period and suitable for rainfed paddy field and areas with limited water resources in the irrigated paddy field. In addition, this variety of rice contains less sugar, which is suitable for people with diabetes, the elderly or people with balanced diet. The products obtained from the demonstration field will be distributed to nearby communities including visitors of the demonstration field.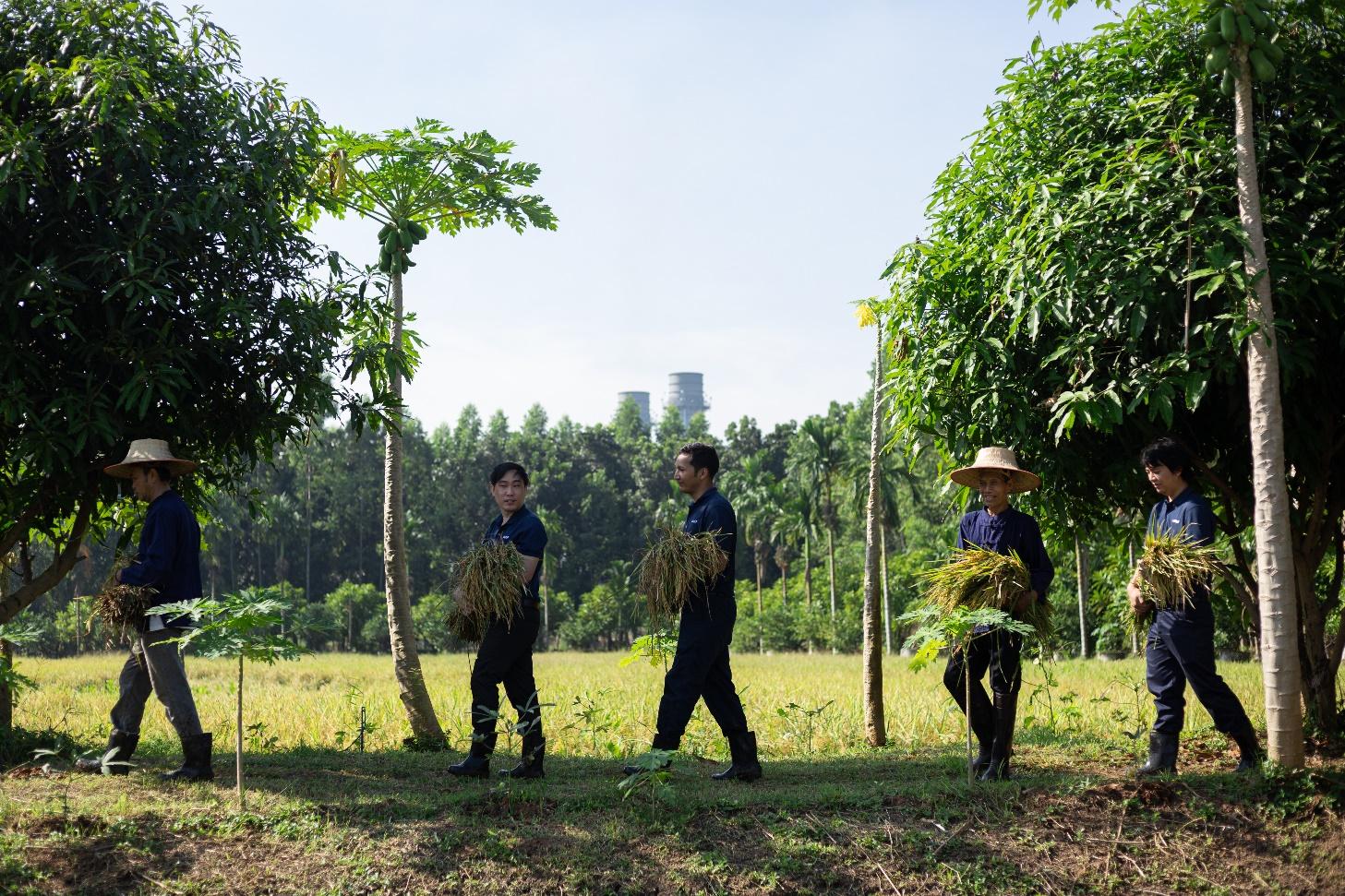 Gulf Group has always adhered to business strategies and management practice focusing on economic, social, and environmental dimensions. This reflects the mission in social and environmental responsibility. The company will continue to strive to develop the Nong Saeng agricultural learning center and demonstration farm to create value and benefits for the community surrounding the power plant and society as a whole in the future.
    For more information and photos from the campaign, please visit the GULF Facebook fanpage https://www.facebook.com/GulfSPARK.TH/