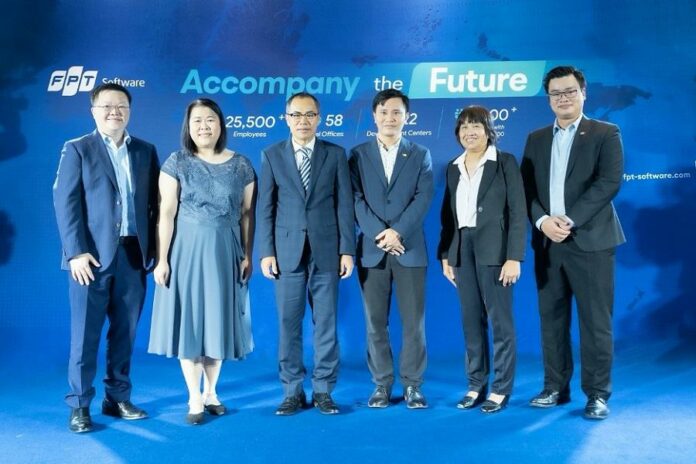 FPT Software, Vietnam's leading IT solutions provider, has recently announced the opening of a new office & hosted appreciation dinner in Bangkok, Thailand. This branch, targeting the top 30 IT companies in Thailand, assists FPT Software's strategic move to expand its global footprint.
From Left: 
Khun Jarung Kiatsuphapong – KBTG Vice Chairman (1st), – H.E. Phan Chi Thanh Vietnam Ambassador (3rd), MR. Levi Nguyen – CEO of FPT Software – Greater Bay Indochina (4th), Khun Voranuch Dejakaisaya -KBTG Chairman (5th), MR. Nguyen Tuan Minh- Chief Human Resource Officer of FPT (6th).
The inauguration was attended by the Ambassador of the S.R. of Vietnam to Thailand, H.E. Phan Chi Thanh, KBTG Chairman Voranuch Dejakaisaya, KBTG Vice Chairman Jarung Kiatsuphapong, FPT Software's CHRO Nguyen Tuan Minh, FPT Software's SVP Nguyen Hoang Trung, FPT Greater Bay Indochina (FPT GBI – a subsidiary of FPT Software) CEO Levi Nguyen, and other distinguished guests.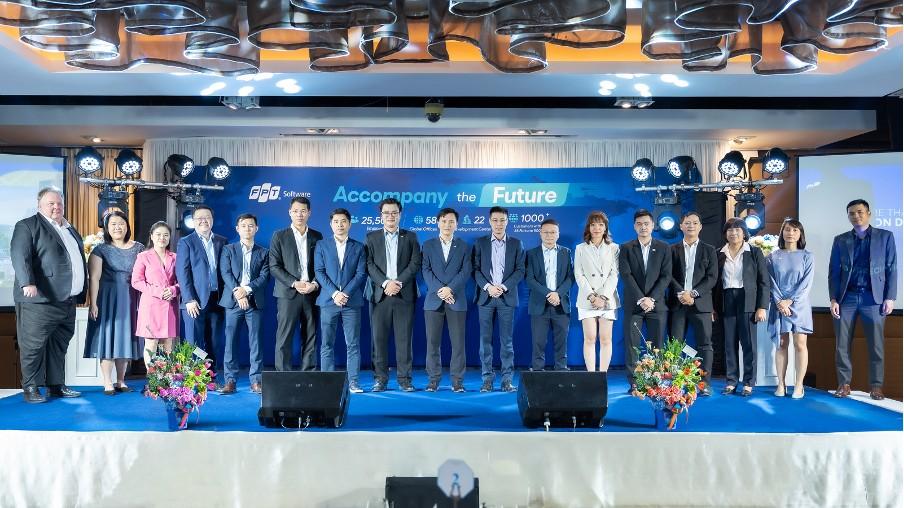 FPT Software's representatives and distinguished guests at the Appreciation Dinner on November 22
Vietnam and Thailand are transitioning into a digital economy, with both governments introducing various frameworks and projects, unlocking collaboration potentials between both countries' firms, especially in the ICT sector. According to Thailand's Digital Economy and Society Minister, the country's digital economy is expected to account for 20% to 30% of its GDP 
by 2030 latest. As Vietnam's leading IT firm, FPT Software looks to promote long-term cooperation in digital transformation between Vietnam and Thailand.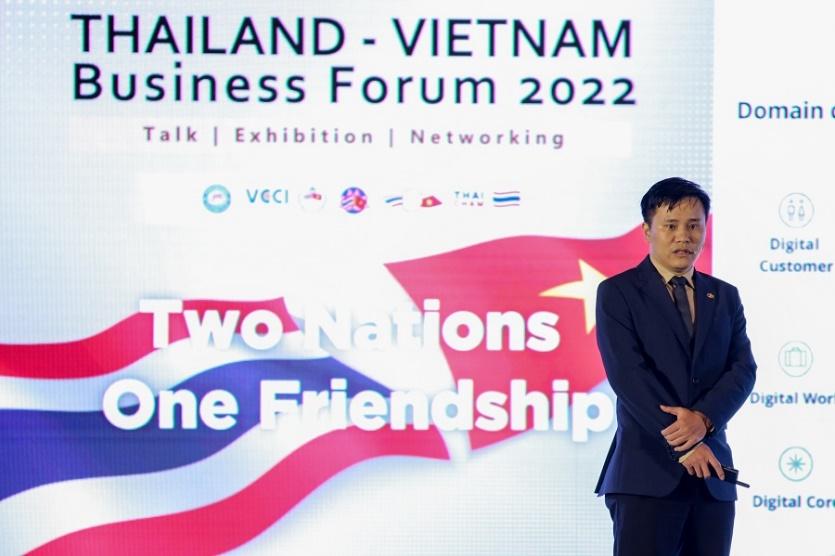 Over the last decade, FPT Software has had a strong presence in seven countries in the Asia Pacific region: Singapore, Malaysia, Australia, Vietnam, Thailand, Indonesia, and China (including Hong Kong), allowing it to provide end-to-end IT services to businesses of all sectors. The firm sets its sights on becoming one of the Top 50 global digital transformation service providers by 2030.
About FPT Software
FPT Software is a global technology and IT services provider headquartered in Vietnam, with more than $632.5 million in revenue and 25,500 employees in 27 countries. As a pioneer in digital transformation, the company delivers world-class services in Smart factories, Digital platforms, RPA, AI, IoT, Cloud, AR/VR, BPO, and more. It has served 1000+ customers worldwide, a hundred of which are Fortune Global 500 companies in Automotive, Banking and Finance, Logistics & Transportation, Utilities, and more. 
For further information, please visit: https://www.fpt-software.com/
Website: https://www.fpt-software.com/newsroom/