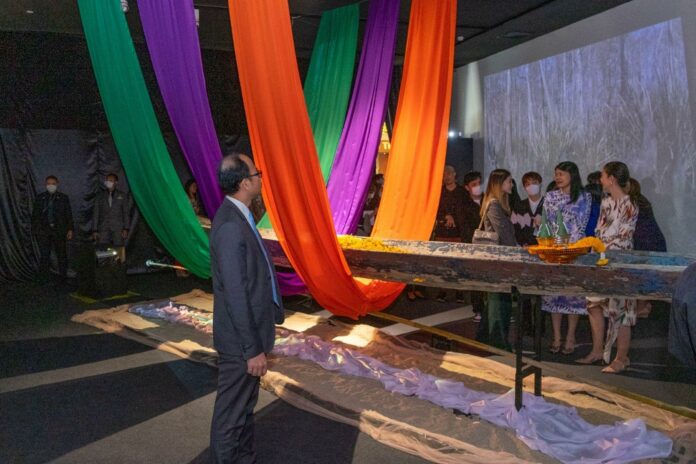 U.S. Mission Partners with ICONSIAM and Chiang Khong Community Chiang Rai  Launches an Art Experience "Rivers of Life" Celebrating the 190th Anniversary of U.S.-Thai Diplomatic Ties  and Partnership in Protecting our Rivers
The U.S. Embassy Bangkok, ICONSIAM, and the Chiang Khong community of Chiang Rai, launched "Rivers of Life," an art experience about the United States and Thailand's shared culture of rivers, the Mekong and the Mississippi.  The exhibition is held March 1-26 at ICONLUX POP UP SPACE, 1st Fl. ICONSIAM.
"Rivers of Life" is the final episode of "A Tale of Two Rivers," the U.S. Mission's largest cultural exchange in more than three years.  In late January, the U.S. Embassy brought nine American artists, joined by Thai artists in Chiang Khong, where they learned from the local community, co-created dance, film and art with local youth to tell the stories of the rivers. 
In February, they held four performances in the Chiang Khong market and at ICONSIAM. Part of the experience is a collaboration between Montika 'Earn' Kam-On, a young Thai moving image artist, and Alexis Karl, a U.S. filmmaker and perfume artist.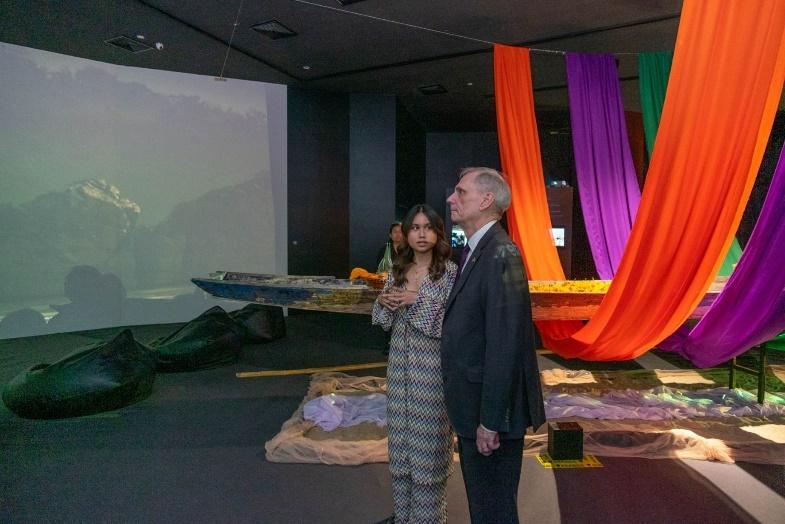 The program celebrates 190 years of U.S.-Thai diplomatic ties and highlights how the United States and Thailand work together to address environmental challenges and protect our rivers.  Join us at ICONSIAM to travel along our two rivers. 
For more information please contact 1338 or www.iconsiam.com