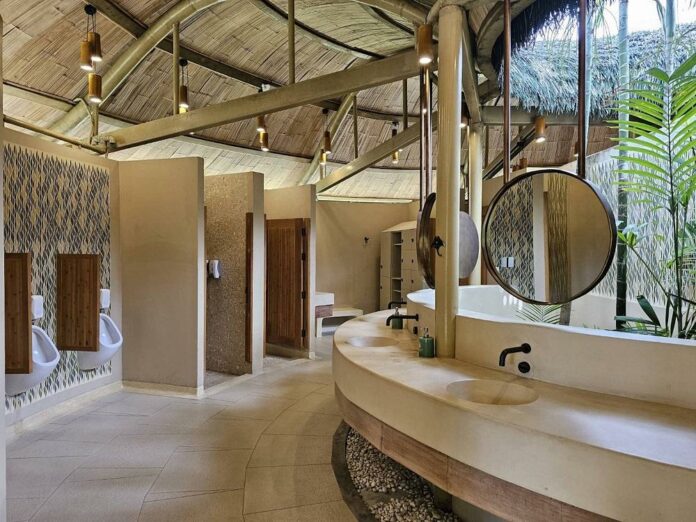 To underline the importance of World Environment Day on June 5, Blue Tree Phuket – a comprehensive entertainment destination – reaffirms its commitment as one of many leading organizations to promote the ESG (Environment, Social, Governance) standard in its business operations.
This is aimed at sustainable organizational development under three main pillars: Energy – efficient energy usage and conservation, including the transition from fossil fuels to renewable electric power; Water – water management technologies to reduce resource consumption and ensure chemical safety; and Waste – waste segregation, recycling, single-use plastic reduction, as well as community outreach on pollution and plastic waste management.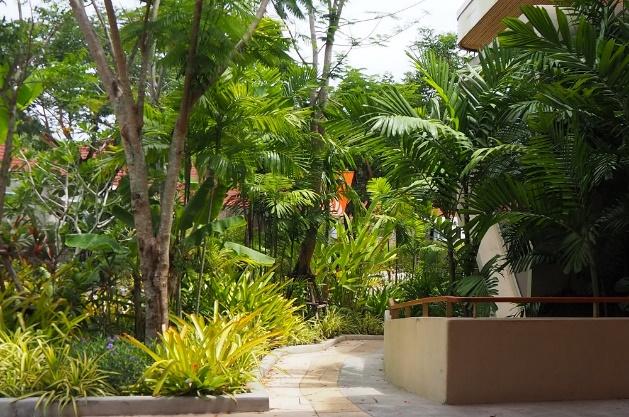 The world is currently facing all sorts of crises including the escalating effects of global warming. This year is one of the 8th hottest years in human history*, leading to rising sea levels and extreme ocean temperatures. Land, water sources and the Earth's atmosphere are also being affected due to rising greenhouse gas emissions.
We are confronted with a climate emergency, loss of nature and diversity, and social inequality. The ESG standard is thus crucial for every company, serving as a framework to prioritize and implement long-term business development.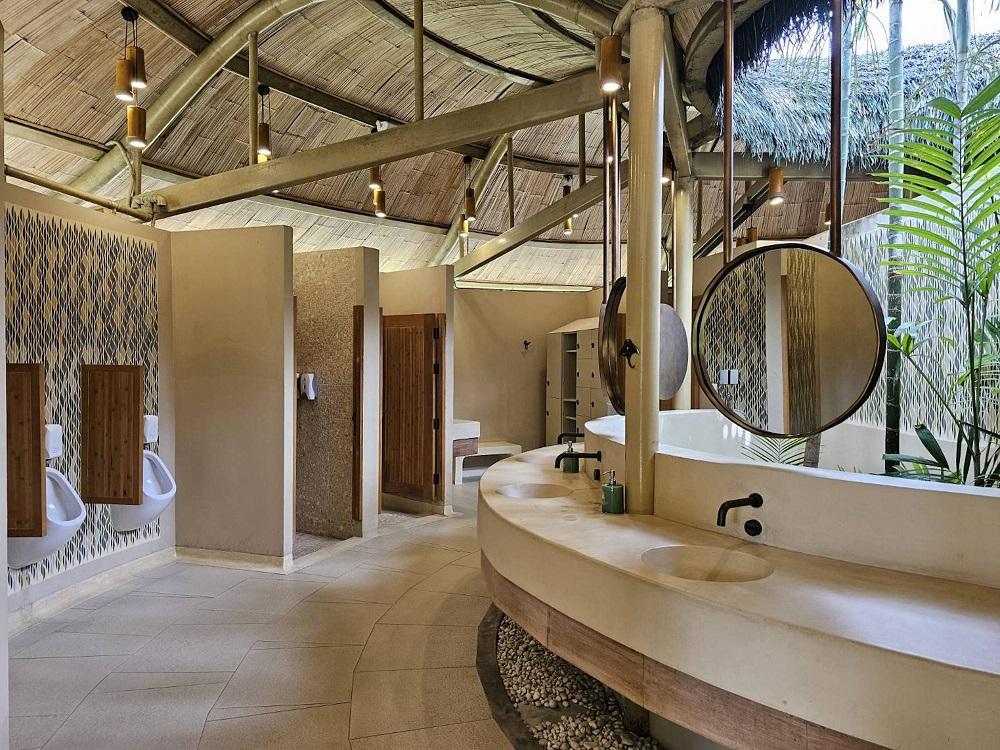 Blue Tree Phuket is a comprehensive entertainment hub spanning approximately 140 rai (equivalent to 226,624 square meters), operating under the slogan "Entertainment Hub, Thrill & Chill, Day & Night." Among the prominent highlights are the Blue Tree Lagoon, which covers an area of over 17,000 square meters, and a green space of about 180,000 square meters. Recognizing the importance of the environment and sustainability, Blue Tree Phuket has incorporated the ESG concept into its business operations to contribute to the country's long-term sustainability.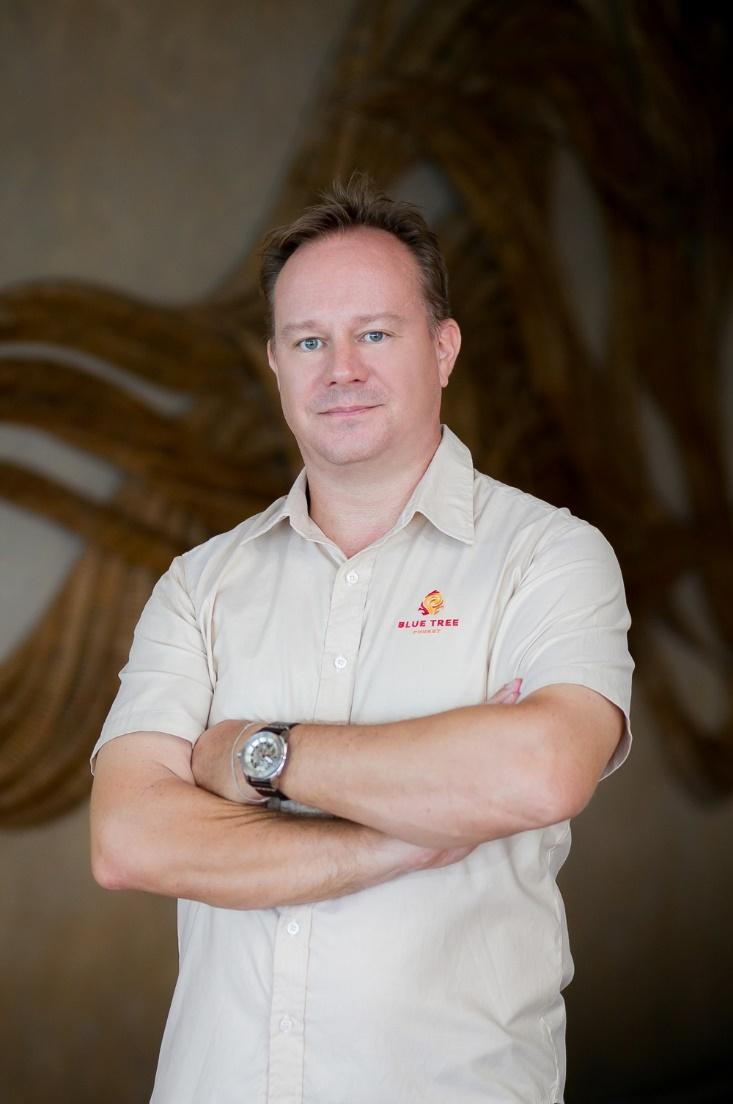 Mr.Johan Wallen, General Manager of Blue Tree Phuket, stated, "At Blue Tree, environmental care is our priority from the very beginning. It starts with infrastructure systems including the use of renewable energy, water management technologies, waste segregation, and single-use plastic reduction. We allocate resources internally and provide knowledge so that our employees and the surrounding communities take part in fostering sustainable growth. By aligning our organization with the principles of ESG, we reinforce our position as a new entertainment landmark in Phuket, focusing on three main pillars of sustainable development:
Energy – efficient energy usage and the transition from fossil fuels to renewable electric power from fossil fuels,
Water – water management technologies to reduce resource consumption and ensure chemical safety, and
Waste – waste segregation, recycling, single-use plastic reduction, as well as community outreach on pollution and plastic waste management."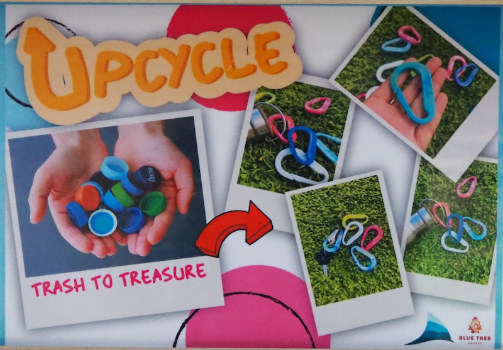 Energy – Efficient Energy Usage and Transition from Fossil Fuels to Renewable Electric Power 
We have initiated an internal campaign to promote energy conservation and efficient energy usage. This includes the installation of a 185-megawatt solar panel system on the roofs of buildings in the Lifestyle Village zone, accounting for 8.5% of the total energy consumption and we are planning additional installations in the near future.
Electric Tuk-Tuk vehicles (EVs) are used for customer transportation, and electric rick shaw are run inside the project so as to reduce air pollution and minimize the use of fossil fuels. Blue Tree Phuket also plans to install electric vehicle charging stations in the parking lot of the Lifestyle Village within 2023.
Water – Water Management Technologies to Reduce Resource Consumption and Ensure Chemical Safety
Another highlight of Blue Tree Phuket is the Blue Tree Lagoon, which covers an area of over 17,000 square meters. It utilizes state-of-the-art technologies such as underwater cleaning robots, in line with sustainable principles. This approach reduces the human workforce and is environmentally friendly.
The Lagoon also features a highly efficient water treatment system, using up to 100 times fewer chemicals as in traditional pools, as well as an energy-saving filtration system (Crystal Lagoon Technology) that is over 98% more efficient than conventional systems. In terms of water-saving devices, Blue Tree Phuket uses sensor-based faucets and handwashing stations in order to reduce water consumption. Additionally, the project has its own rainwater reservoirs to collect water for watering plants in all green areas.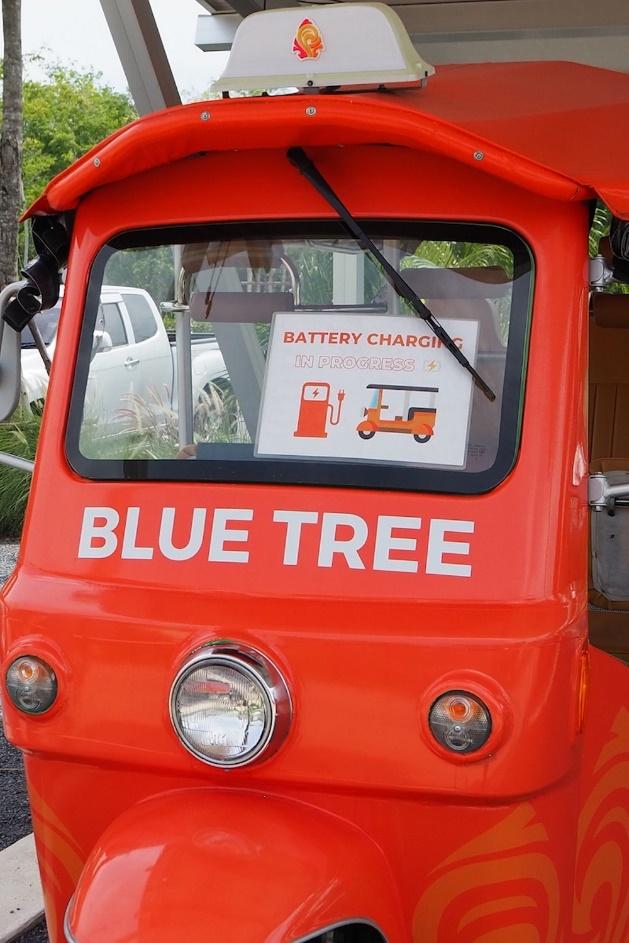 Waste – Sorting, Recycling, and Reducing Single-Use Plastics 
Blue Tree Phuket has a genuine commitment to waste separation, providing designated public areas for sorting waste into two categories: recyclable and general waste. Recyclable waste is sold, and the proceeds are returned to employees annually. Blue Tree Phuket also utilizes biodegradable food packaging such as food containers and straws made from sugarcane as well as wooden cutlery.
Plastic water bottles are discouraged in the dining areas, and left-over food is sent to animal farms for feed. There are plans to compost the food scraps for making fertilizer in the future. Additionally, Blue Tree Phuket supports the creation of plastic-free boats in collaboration with Oceans For All to collect marine debris around Phuket's islands.
Furthermore, Blue Tree Phuket implements the Precious Plastic project, which transforms unused plastic such as recycled bottle caps into valuable new products, including glass coasters, keychains, and various woven bags made from upcycled vinyl. The project aims to educate the community and tourists about the pollution caused by plastic and its environmental impacts, and promote environmental care and sustainability both within and outside the organization.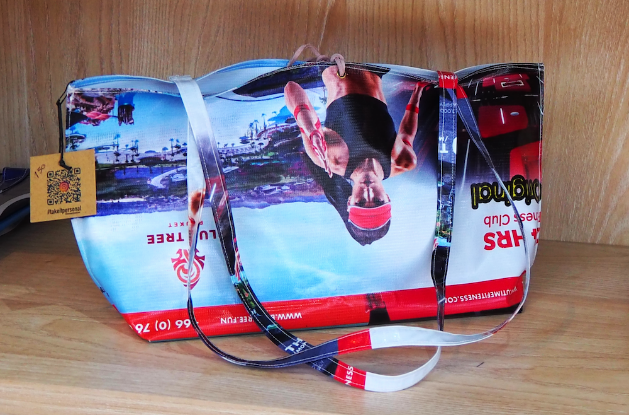 Blue Tree Phuket conducts regular training and activities for its staff on environmental awareness and sustainability. Employees are provided with reusable cloth bags and water bottles to refill instead of using single-use plastic. Regular clean-up activities involving the local community are organized both within and outside the resort premises.
Thanks to its emphasis on waste separation, Blue Tree Phuket has been recognized by the Low Emission Support Scheme (LESS) of the Ministry of Natural Resources and Environment, with a carbon dioxide reduction equivalent to 38,315 tons through "Waste Separation for Recycling." Blue Tree Phuket also participates in the "Establish Thailand as a Sustainable Tourism Destination" project by the Tourism Authority of Thailand (TAT), which aims to plan future carbon footprint reduction.
"In addition to waste separation, Blue Tree Phuket prioritizes the use of natural materials. Bamboo is a primary material in the decoration of almost all areas including buildings, beach chairs, and relaxation spots. The design also focuses on open spaces to enhance ventilation and improve air circulation, resulting in significant electricity savings. This also contributes to the local economy as the Phuket-Phang Nga-Krabi area is known for bamboo cultivation.
Another community activity, "Wansao Picnic in the Park", which is held every Saturday, provides an opportunity for locals to open their shops, exchange experiences, and knowledge. These initiatives reiterate our ESG principles in supporting sustainable community development," Mr. Wallen added.
All these factors are evidence that Blue Tree Phuket is actively striving for ESG initiatives, taking small steps to drive the organization and the community towards a better and more sustainable future.
For more information, please call 076-602435 or click www.bluetree.fun/ 
#บลูทรี #ภูเก็ต #บลูทรีภูเก็ต #BlueTree #Phuket #BlueTreePhuket 
#Entertainmenthub #ThrillandChill #DayandNight 
#ESG #วันสิ่งแวดล้อมโลก #WorldEnvironmentDay 
*Source: The State of the Global Climate Report by World Meteorological Organization (WMO), disclosed on 21 April 2023