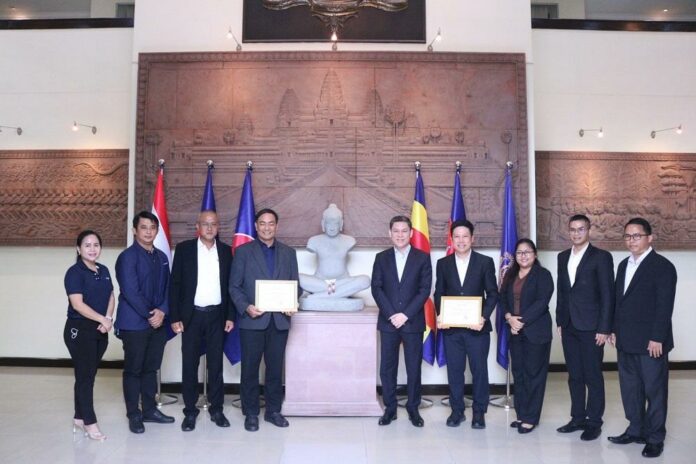 H.E. Mr. Hun Saroen, Ambassador of the Kingdom of Cambodia to Thailand, presented a certificate of honor to Charoen Pokphand Foods Public Company Limited (CP Foods), recognizing its exemplary treatment of migrant employees. As a Thai company, CP Foods is dedicated to fair and equal practices and strives to improve the well-being of its migrant workers.
The Ambassador expressed gratitude for CP Foods' endeavor to ensure that all migrant workers are entitled to fair and equal treatment, including career growth opportunities, similar to Thai employees. CP Foods continues to adhere to human rights principles and labor standards.
The company prioritizes ethical and transparent management for its migrant employees. Moreover, CP Foods cooperates with and supports the Cambodian embassy in Thailand to ensure the safety and well-being of Cambodian people living and working in Thailand.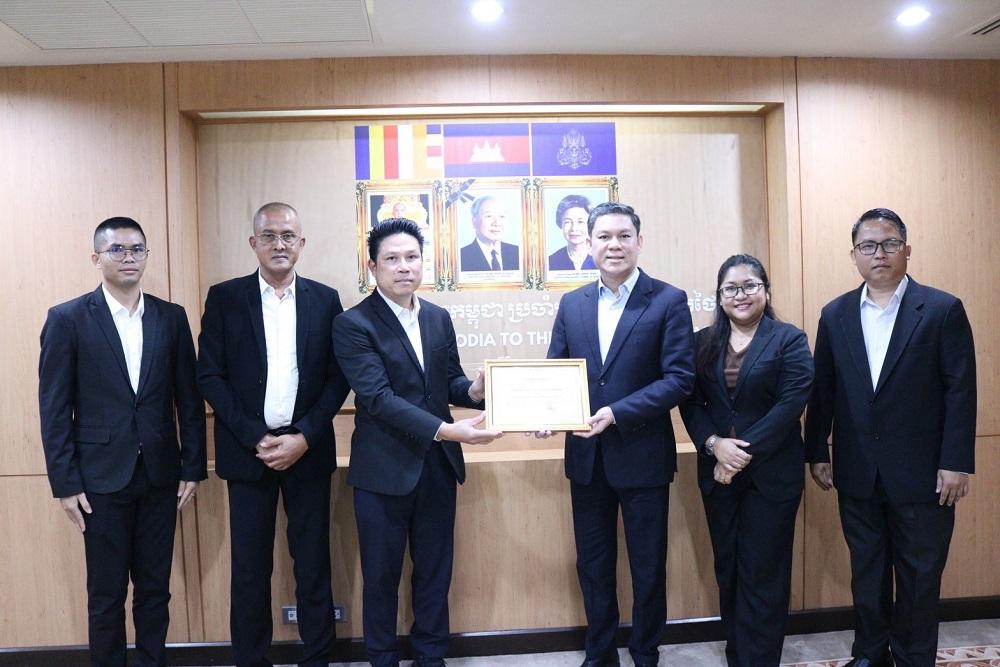 CP Foods has a clear policy to employ all foreign workers directly through the terms of the MoU signed by the government of Thailand and neighboring countries. The company is also responsible for agency service fees and related recruitment expenses incurred in the countries of origin, as well as all expenses from the border to the workplace, including traveling costs, training fees, work permit fees, visa fees, etc.
Additionally, CP Foods provides dormitories for migrant workers and a staff shuttle bus. Moreover, all operations of the company hire interpreters to facilitate and support foreign workers while they are working at the company.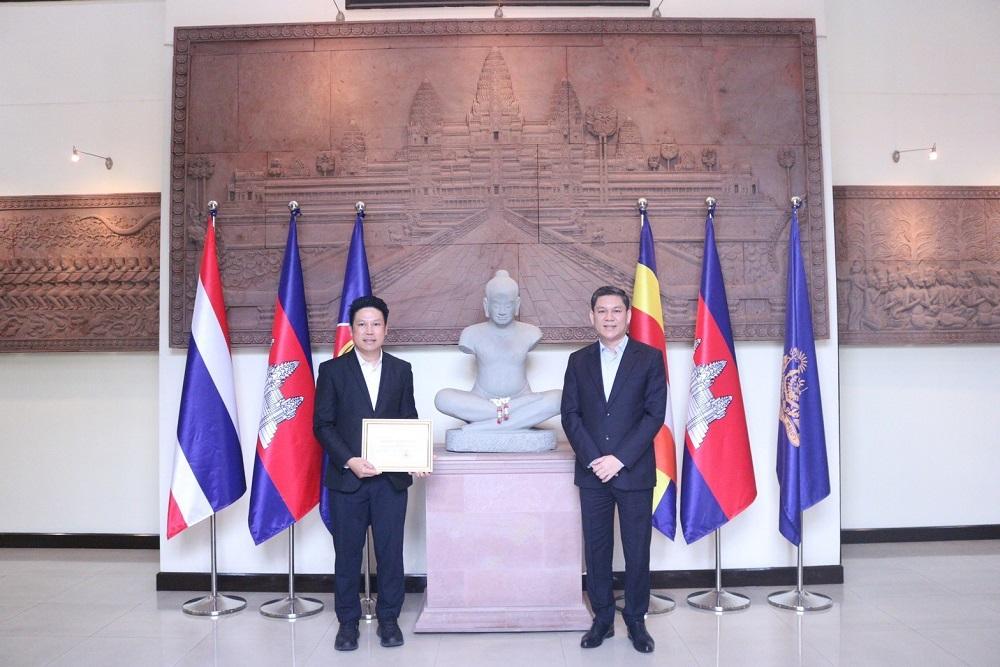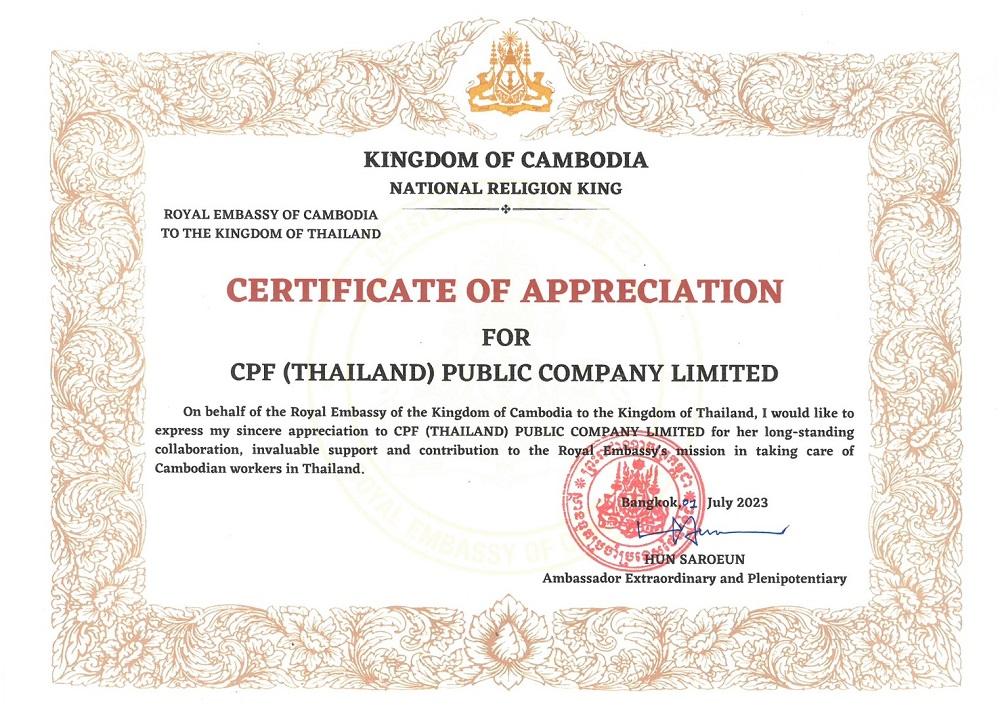 The company has partnered with the Labour Protection Network Foundation (LPN) for six consecutive years to establish and operate the 'Labour Voices Hotline by LPN,' a channel for handling employee complaints by a neutral organization that listens to opinions and suggestions, clarifies doubts, accepts assistance requests, and addresses grievances from employees of diverse backgrounds in terms of race, religion, culture, belief, etc.
This partnership enables the company to improve its operations to be more efficient. The alliance has continually organized training related to human rights and labor practices for both Thai and migrant workers, educating and raising awareness about their rights according to labor protection laws and international standards. LPN staff have also arranged dormitory visits for migrant workers to hear their opinions, recommendations, and expectations for a better quality of life.