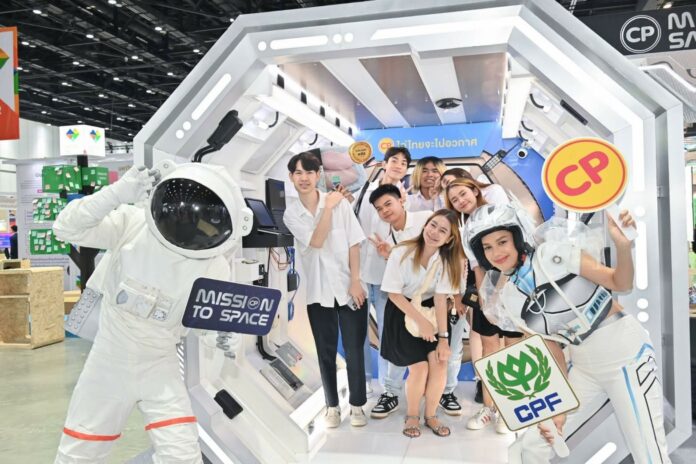 Charoen Pokphand Foods Public Company Limited (CP Foods) took the spotlight at the Sustainability Expo SX2023, Asean's Largest Sustainability Exposition, with its  "Thai Food – Mission to Space" campaign.
It is a response to global food safety and security challenges. Partnering with eminent foundations, the company leverages cutting-edge technology, ensuring their processes are in line with NASA's rigorous space safety criterias. This emphasizes Thailand's prominent position as a leading chicken exporter on the global stage.
CP Foods' CEO, Prasit Boondoungprasert, remarked that the company,  forerunner in food production, is devoted to sustainable development. This commitment is evident in their integration of technology and innovation for enhanced production efficiency, as well as their reliance on renewable energy. CP Foods also places a high emphasis on social and environmental care.
An exemplar of this commitment is their "Thai Food – Mission to Space" project. This initiative meets the Space Food Safety Standard, one of the most stringent safety benchmarks, aligning with NASA's food safety protocols. This ensures every meal is of exceptional quality, nutritionally rich, and entirely safe, with no residues, gaining approval from top global entities.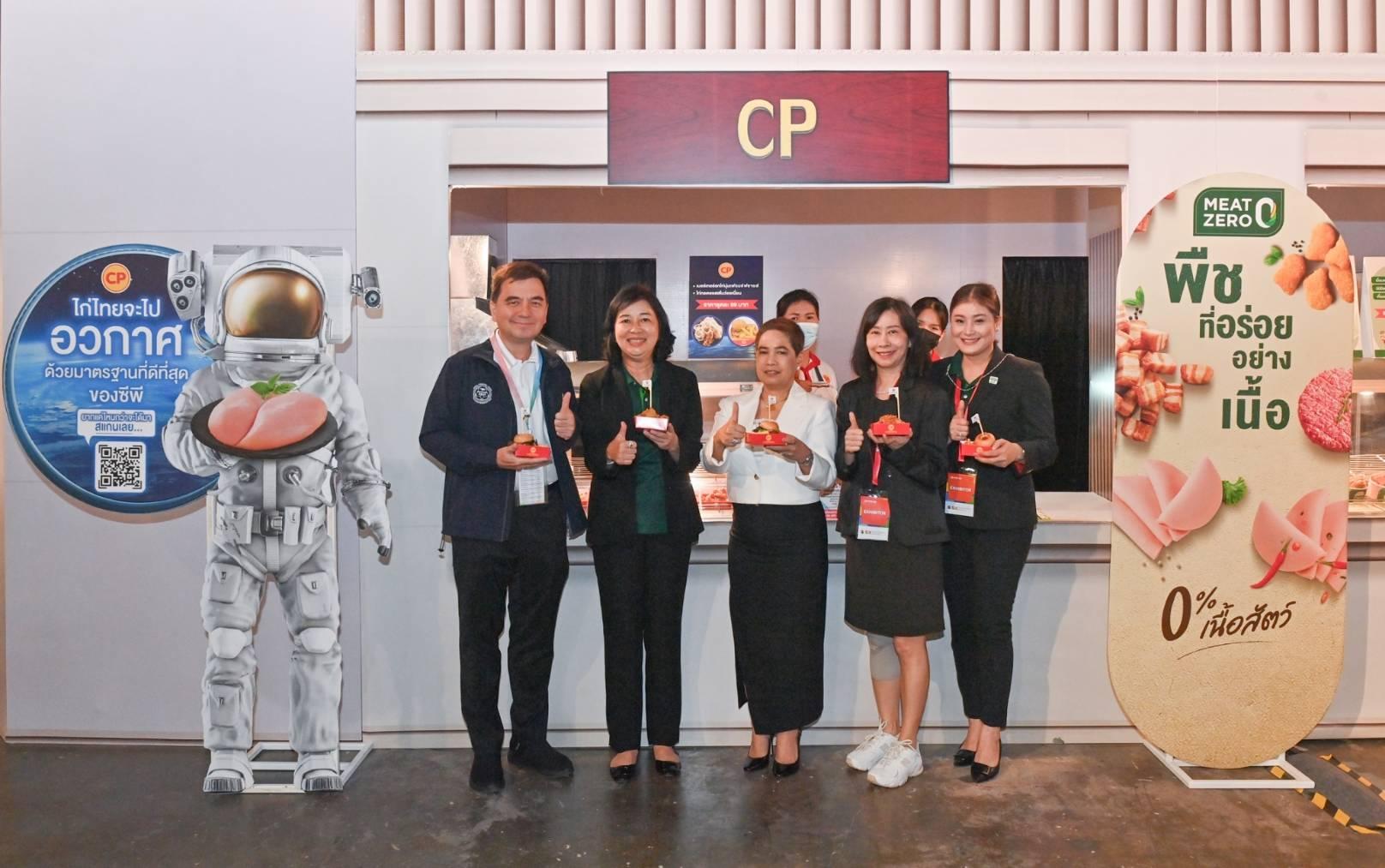 Additionally, Thailand currently ranks as the world's fourth-largest chicken exporter, boasting space-level safety certifications. This not only bolsters Thailand's economy but also uplifts the production chain, from the supply chain to the farmers, fostering better living conditions and sustainable business growth.
This year, CP Foods is presenting its "Thai Food – Mission to Space" theme in the Better Me section on the G floor. Distinguished personalities such as Dr. Sumet Tantivejkul of the Chaipattana Foundation, Thanphuying Putrie Viravaidya from the Mae Fah Luang Foundation, and the main coordinator, Thapana Sirivadhanabhakdi, graced the CP Foods display during its inauguration.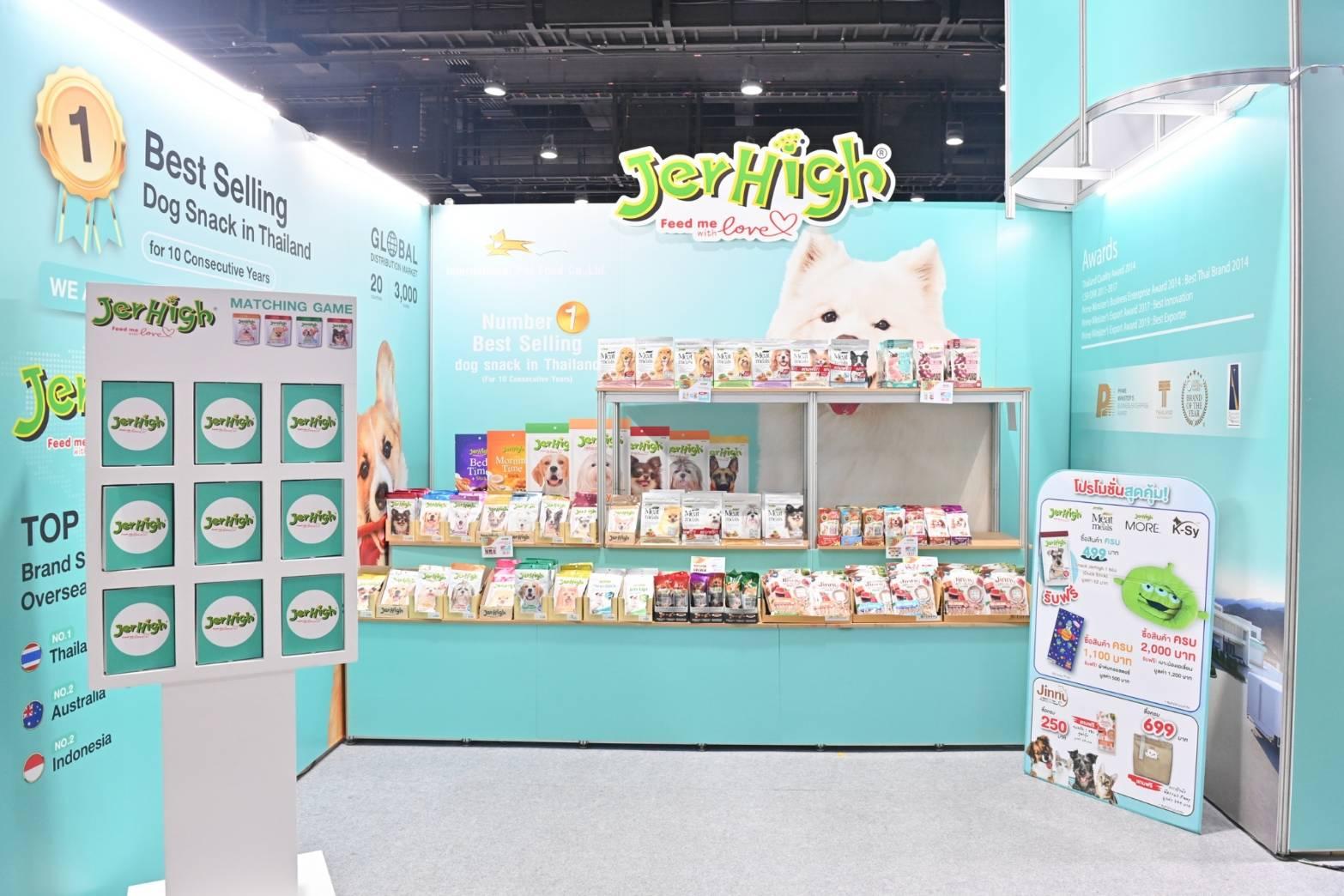 Meanwhile, CP Foods showcases its culinary prowess in the Food Festival area on the LG floor, introducing its MEAT ZERO brand plant-based delicacies, including chicken nuggets and gyoza, stemming from the PLANT-TEC alternative protein innovation. They also feature space-grade chicken dishes like chicken breast burgers. Visitors have the opportunity to watch a live cooking show featuring CP Chicken Steak with Fresh Fruit Salsa, demonstrating chemical-free preparation of space-grade chicken.
Over in the Marketplace section at LG HALL 8, the Jerhigh booth stands out. They promote eco-conscious pet solutions, showcasing the Jerhigh & Jinny Freeze Dried collection. Made from 100% human-grade chicken, these treats adhere to human food standards. Once rehydrated, these freeze-dried goodies regain their soft texture. Plus, visitors can engage in interactive games and stand a chance to snag premium pet treats.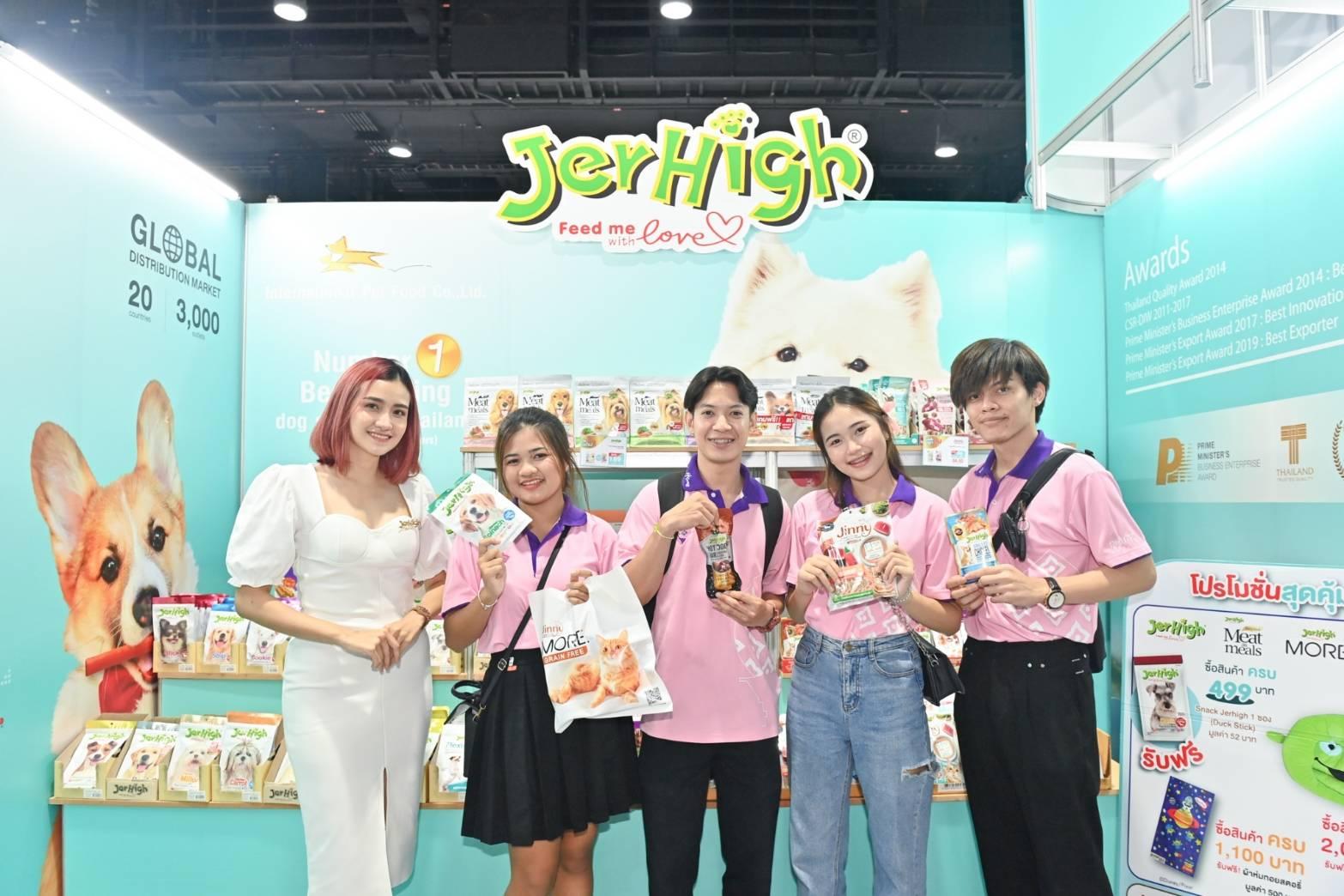 On October 4th, from 11:00 a.m. to 12:00 p.m., Nalinee Robinson, the Head of R&D for CP Foods, will be part of a panel discussing "Future Food, development, and innovation for food security" at Talk Stage HALL 4 on the G floor.
To cap it off, SX 2023 is ongoing at the Queen Sirikit National Convention Center (QSNCC) until October 8. The event boasts over 300 speakers from more than 500 sustainable ventures, solidifying its reputation as ASEAN's top sustainability summit.