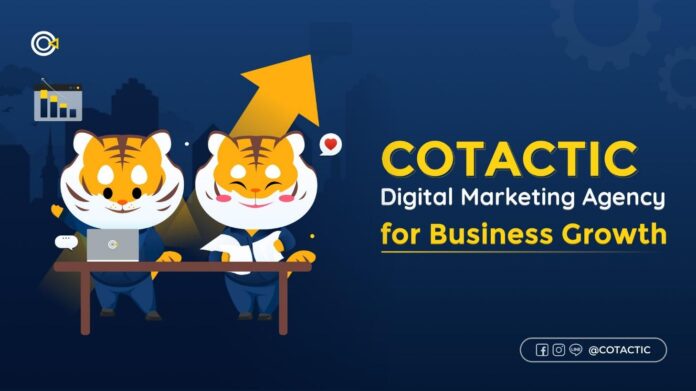 Cotactic Media is a leading digital marketing agency in Bangkok that collaborates with companies that are frustrated with marketing activities and results. 
"Proud to be a trusted digital marketing partner for over 60 brands and responsible for over 500+ digital marketing campaigns across Facebook (Meta), Instagram, TikTok, Linkedin, Twitter, Google, Youtube, Shopee, Lazada, and Line."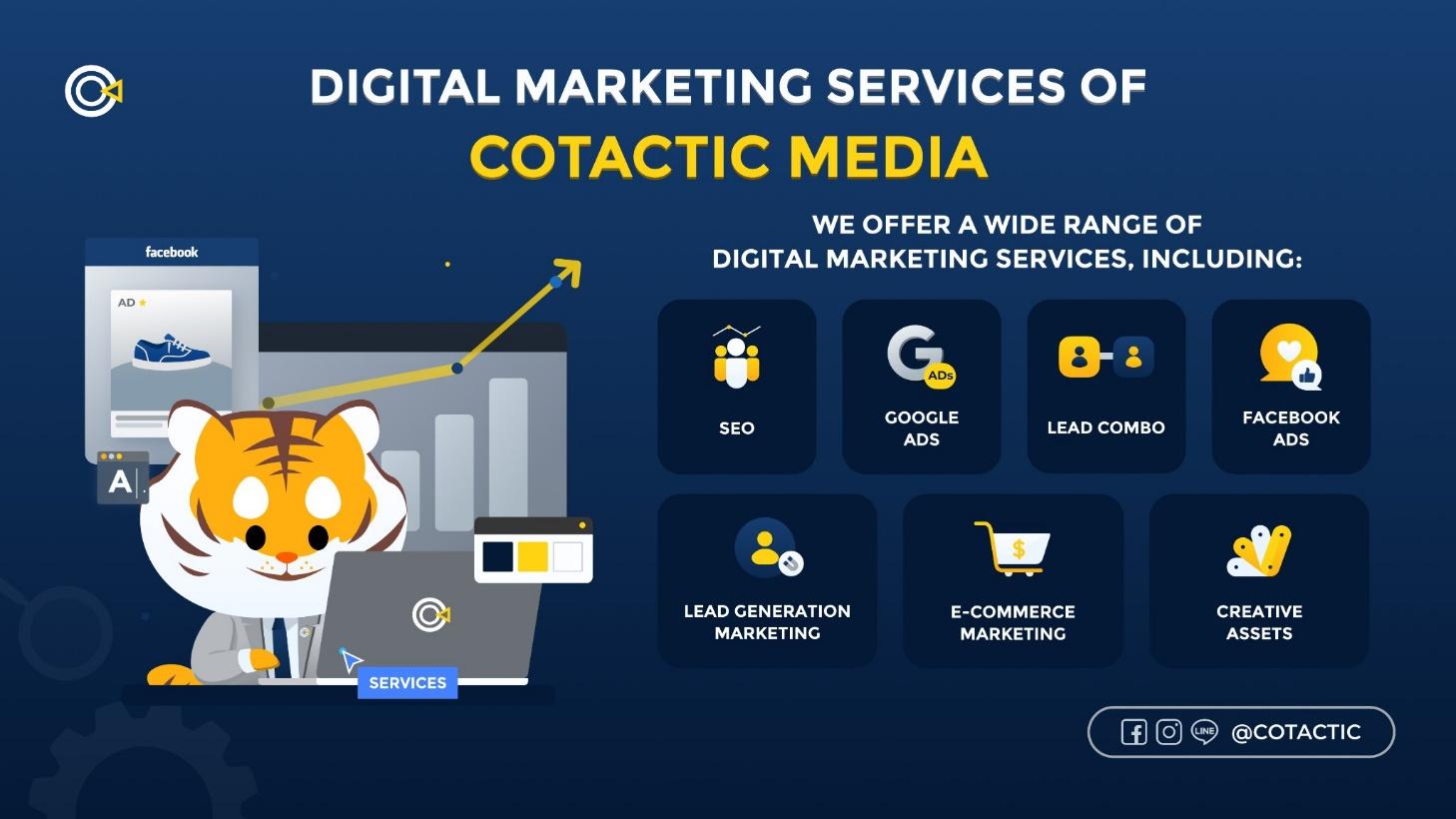 Grow your business online with Cotactic Media
Cotactic Media offers a wide range of digital marketing services, including:
SEO Service (Search Engine Optimization) 
We are a leading SEO agency  in Bangkok. Our strategic keyword research helps you rank higher on search engines, demonstrating your authority and trustworthiness to potential customers.
Crafting precise ad campaigns to drive relevant traffic and boost online visibility helps you reach your target audience and achieve your marketing goals.
Create and manage high-performing Facebook ad campaigns that achieve your marketing goals, from driving targeted traffic to generating leads and sales.
We help e-commerce businesses achieve sustainable growth and convert shoppers into loyal customers by providing end-to-end solutions.
Lead Generation Marketing
We help you attract, engage, and convert qualified leads into paying customers. Eighty percent of our clients trust us to generate leads and Marketing Qualified Leads (MQLs), which we call Tact Leads™.
LeadCombo™ is a Lead Management System that unifies Marketing and Sales teams to ensure high Lead-to-Sales conversions.
Create high-quality, engaging content that is relevant to your target audience to achieve your marketing objectives.
The company's services are tailored to meet the specific needs of each client, and its team of experts works closely with clients to develop and implement strategies that will help them achieve their desired results.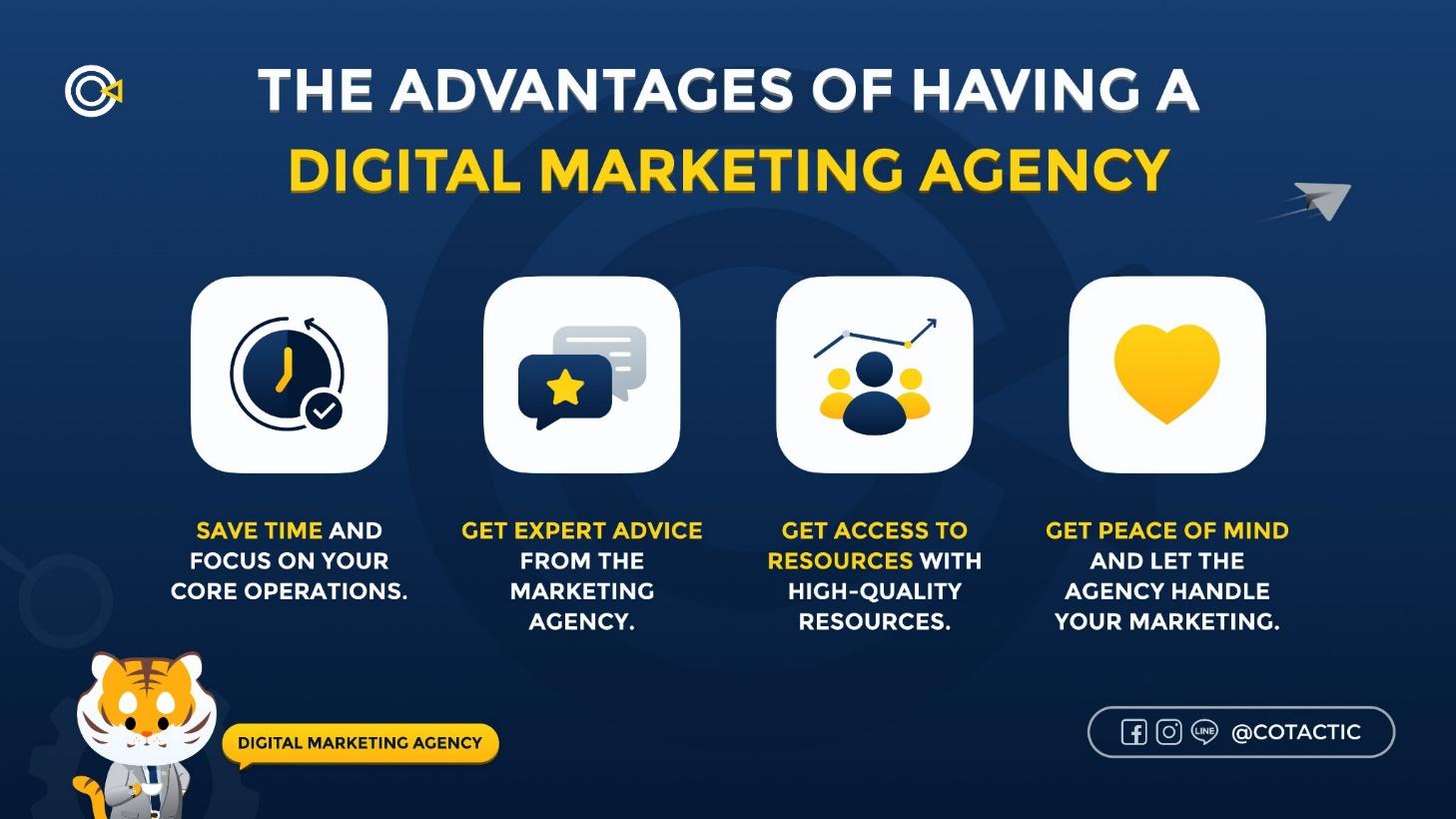 The advantage of having a marketing agency
A marketing agency can help a business in several ways, including:
Agencies can manage all aspects of marketing, from strategy to content creation to campaign execution, freeing up businesses to focus on their core operations.
Agencies have the knowledge and experience to help businesses develop and implement effective marketing strategies. This can be invaluable for businesses that are new to marketing or that need help with a specific marketing challenge.
Agencies can provide businesses with access to a wide range of resources, such as content creators, graphic designers, and social media experts. This can help a business create and distribute high-quality content and run effective marketing campaigns.
By outsourcing all aspects of marketing to a comprehensive digital marketing agency, businesses can rest assured that their marketing is in good hands and that they are getting the best possible results.
Looking for a digital marketing partner to help you grow your business online? Contact Cotactic Media today!
Website: www.cotactic.com
Line: @cotactic
Facebook: www.facebook.com/cotactic