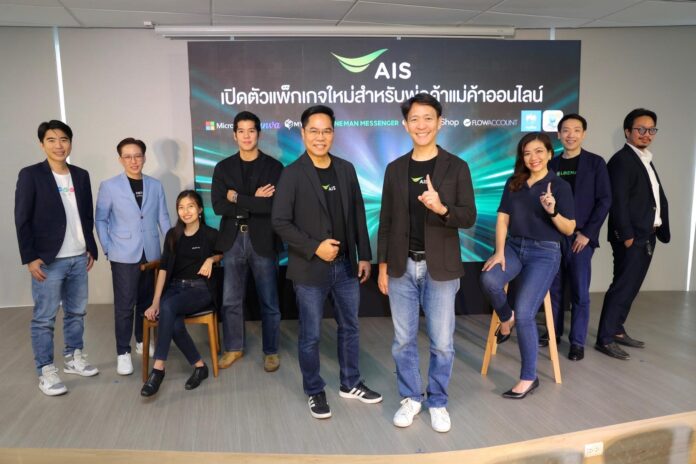 AIS supports online merchants, growing stronger through a global network and solutions from worldwide partners, seizing sales opportunities from a customer base within the AIS group of over 49 million, consolidated in the Online Seller package.
AIS reaffirms its dedication to strengthening the digital economy by aligning with online business groups. It delivers products and services that cater to personalized business needs, showcasing intelligence in the latest Online Seller package designed specifically for online merchants.
AIS, the digital leader, enhances the online selling experience with seamless live streaming on the 5G network, fiber-optic internet, and marketing tools from global and national partners like TikTok Shop, Canva, Microsoft 365, LINE MAN MESSENGER, MyOrder, Tung Ngern, and FlowAccount. Together, they empower online merchants to thrive, boost sales, and become AIS's Point partners.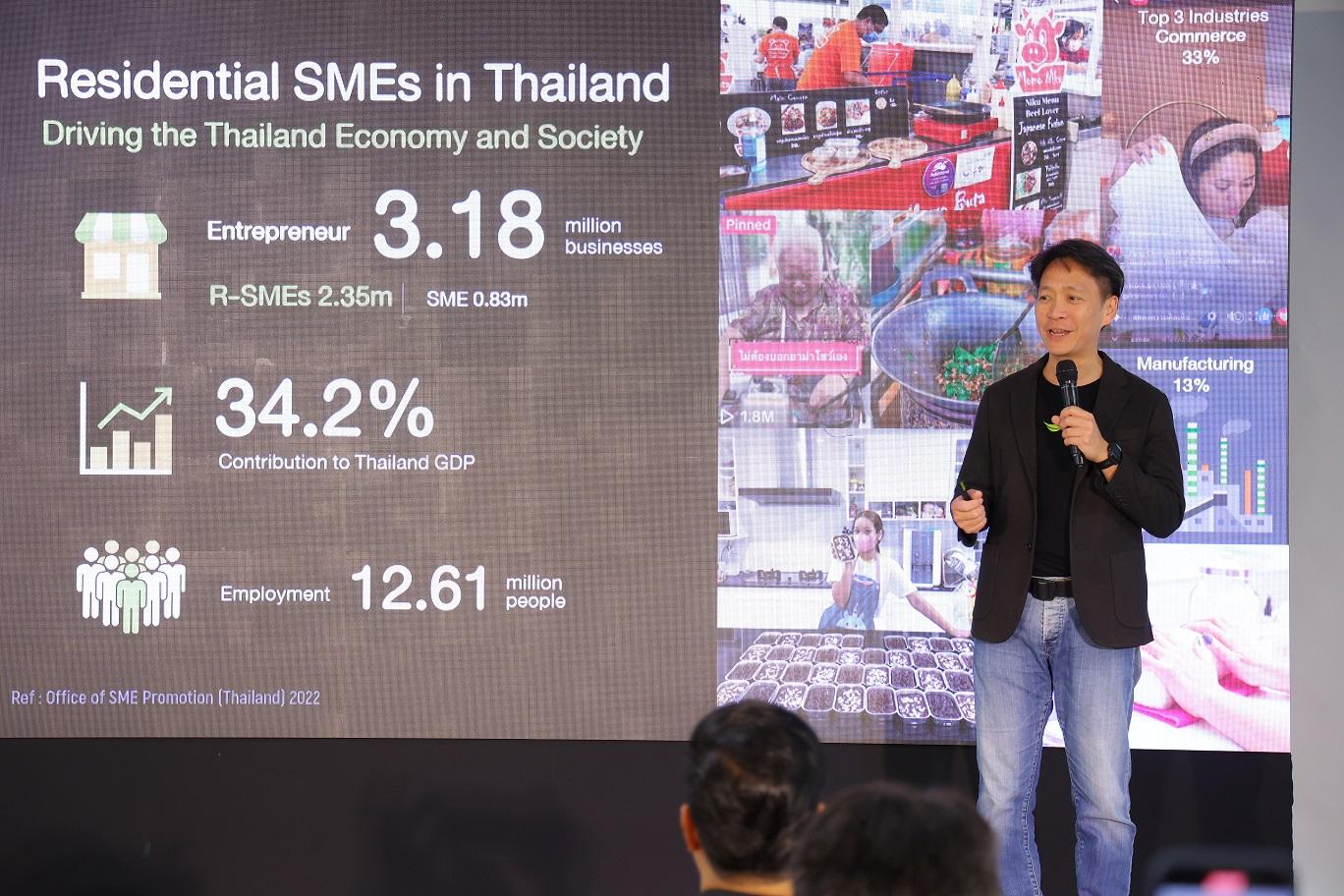 Mr. Pratthana Leelapanang, Chief Consumer Business Officer at AIS noted, "We are ready to stand by the Residential SMEs, online merchants, who have experienced significant growth since the COVID situation. We support them with our three key strengths, including a robust communication network for both mobile and home internet, partnerships with global providers of solutions and applications, and opportunities to deliver products and services to a customer base within the AIS group of over 49 million. This is in our role as partners with AIS."
"We have now discovered that current trading methods involve a storefront, which is the segment of younger operators who see trading opportunities, and who are committed to become online sellers, despite not having registered as a juristic entity. Each of them has a unique need for tools, which are a telecom network with services that are clear to understand and not too complicated. For instance, they need a stable network connecting to online live-streaming selling platforms, with software solutions to manage back office systems automatically.
This is how we came to design a package exclusively for online sellers. Telecom services on the 5G network and the fastest Internet service for the store ensure that every live stream or chat to confirm delivery is smooth and glitch-free.
We are also working with leading partners to enable additional professionally managed sales channels for customers through TikTok Shop. Canva is a flexible tool enabling users to create graphics easily on apps to promote their products, while there is a premium Microsoft service of document management with storage space of up to 1TB.
There are helpers in the matter of rapid delivery such as LINE MAN MESSENGER. MyOrder provides a major upgrade to professional business systems for online sellers, by reducing procedure. Meanwhile, the exceptional functionality of the Tung Ngern application is utilized by over 1.8 million businesses nationwide, addressing accounting system challenges through FlowAccount solutions, catering to the needs of modern online merchants.
Each of these features together supply solutions that cover every angle of doing business, and have been brought together in 4 online seller packages which understand the requirements of online sellers the best."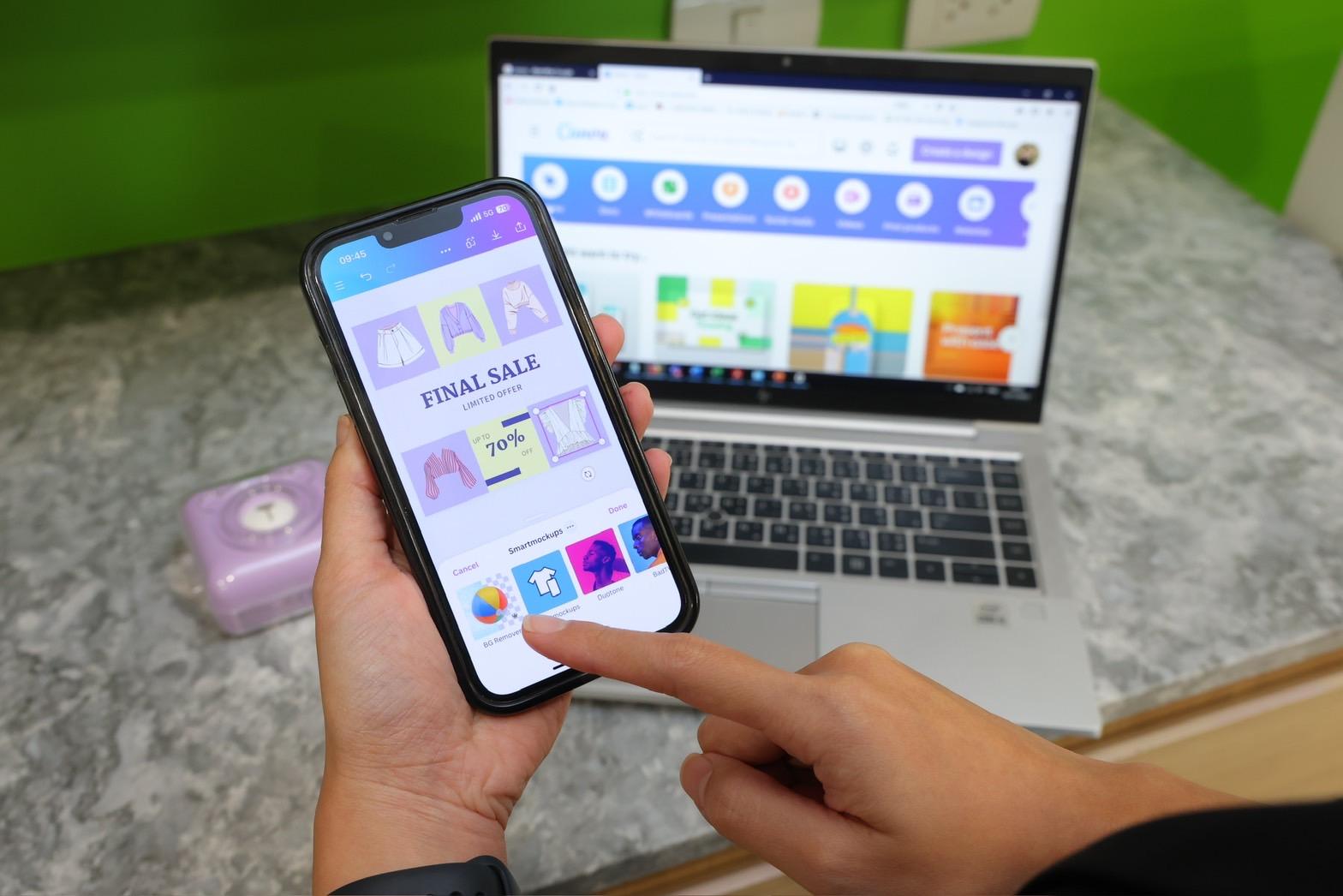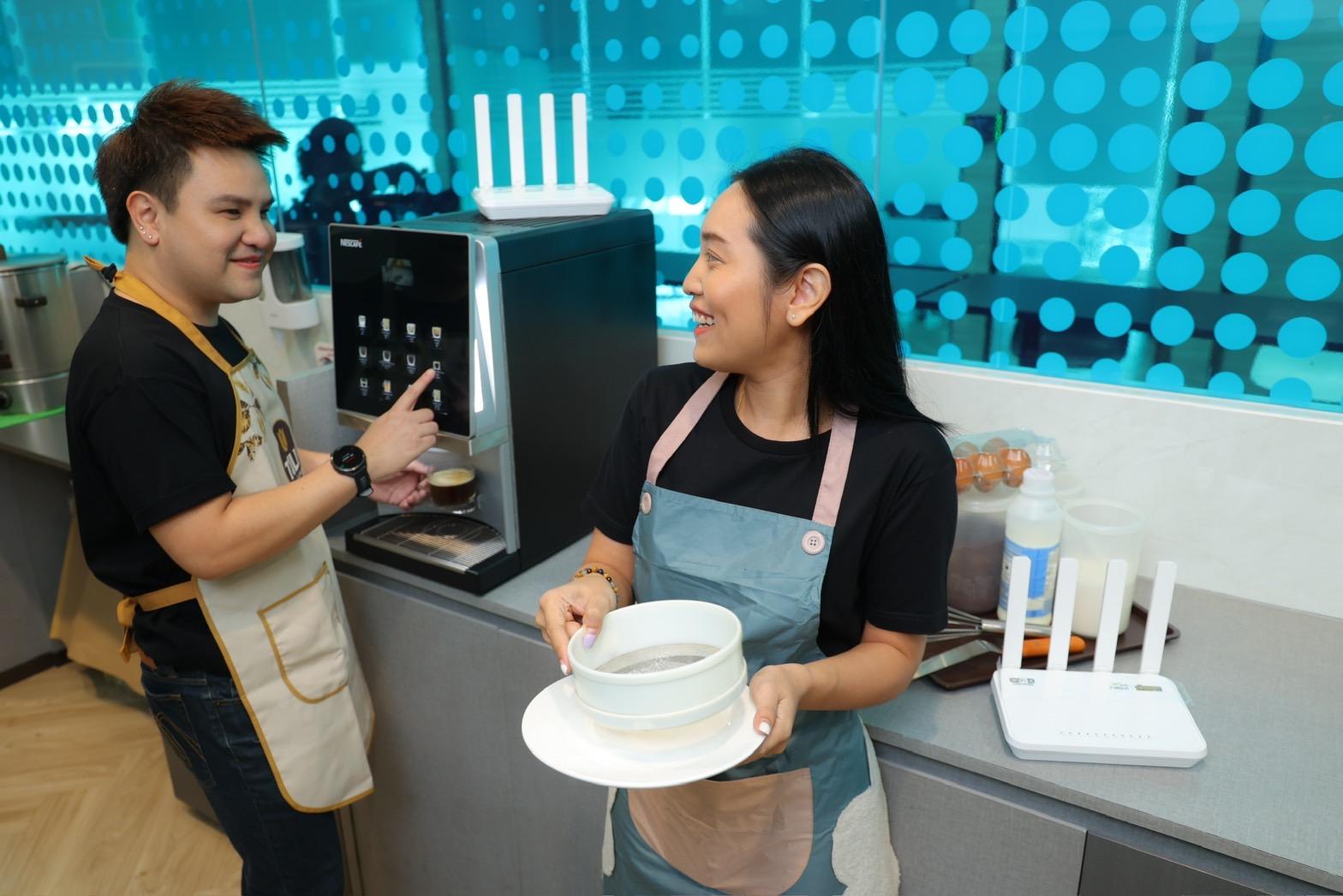 AIS All in One Package

is a new definition of Internet for retail stores, with a strong signal in every corner and fully-featured functions. On top of the speed required for business, the package also includes an AI Router with SIM Net 20 GB. Most exclusively,

Microsoft 365 Family

offers up to 6 user accounts and storage on One Drive of 1 TB per account. AIS Postpaid Customer with a monthly service fee of 349 Baht minimum can receive this package exclusively for 1,199 THB/month (All Customer 1,499 THB/month), which covers every aspect of online trading

* AIS Postpaid Customer with a monthly service fee of 349 Baht minimum will receive 20GB On-Top internet at the AIS Postpaid number used for the privilege only.

AIS 5G Seller Package:

This offers ultra high-speed internet and sales tools for customers to design posters or other artwork on

Canva

for a free trial of 45 days. There are also programs to help with back office management such as

MyOrder

, which is free for 6 months. Transportation is handled with

LINE MAN MESSENGER offering amazing discounts worth over 3,100 THB. While prices for the package start at only 699 THB / month, customers migrating from another network receive an extra discount of 25%, for a price of only 974 THB.
AIS 5G TikTok Shop Package:

This enables online sellers to conduct uninterrupted live streams on full speed 5G, cheap calls to any network and free advertising on TikTok worth 300 THB, as well as customer care programs from FlowAccount, for only 699 THB/month.

AIS 5G Tung Ngern Social Package:

This provides unlimited access to social media through 4 applications which are

Tung Ngern stores, LINE, Instagram and Facebook

. There is also unlimited internet with a top speed of 30 GB, all for the low price of only 499 THB/month.
For AIS customers, whether you're getting a new number, switching carriers, topping up, or going for a monthly plan, you can subscribe to up to 2 packages that suit your needs. Options include the Microsoft package, yearly, with Personal package for user 1 account or the Microsoft 365 Family package for up to 6 accounts at a special price and ready to apply in this December 2023. Content enthusiasts can also grab the TikTok 5G monthly package for just 199 Baht, offering up to 100 GB of high-speed internet for a boundless TikTok experience.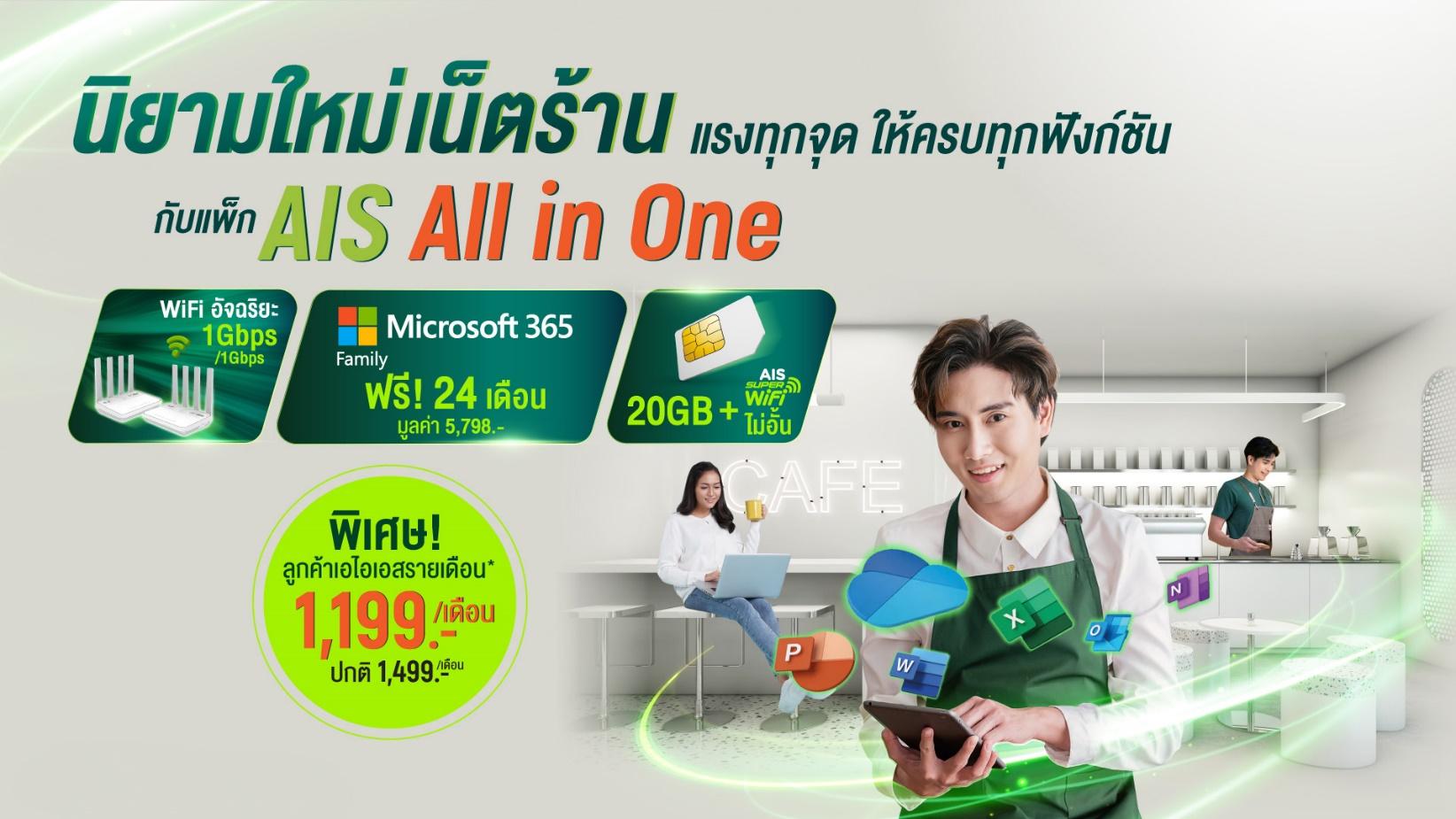 Mr. Pratthana concluded, "Most importantly, online merchants who choose to adopt this package will step into becoming instant partners with AIS, presenting opportunities to sell products and services to a customer base of over 49 million AIS users. Therefore, the launch of this package not only strengthens our digital economy but also supports the growth of the grassroots economy, reinforcing the ECOSYSTEM ECONOMY concept aimed at sustainable growth in all sectors.
Additionally, it provides special benefits to all AIS customers, reducing financial burdens and offering convenient options for purchasing products and services online."