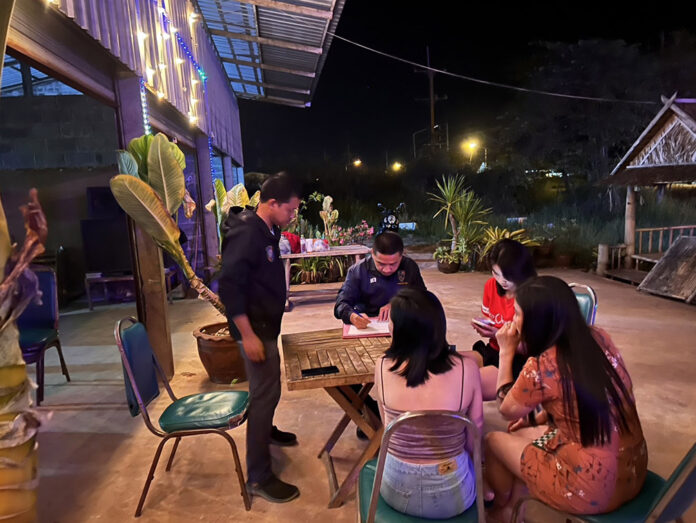 Pol. Lt. Col. Soraj Wichayasut, head of the Khon Kaen Immigration Department, reported the arrest of 10 Laotian women, seven of whom had entered Thailand on tourist visas, while the remaining three entered illegally, via Nong Khai and Bueng Kan provinces. These women were caught serving food and drinks to customers at a karaoke establishment without the required work permit.
He joined the Tourist Police, the Labour Department, and Khon Kaen provincial labour agents to announce a raid on a well-known karaoke shop in Kranuan district, Khon Kaen province, on November 15.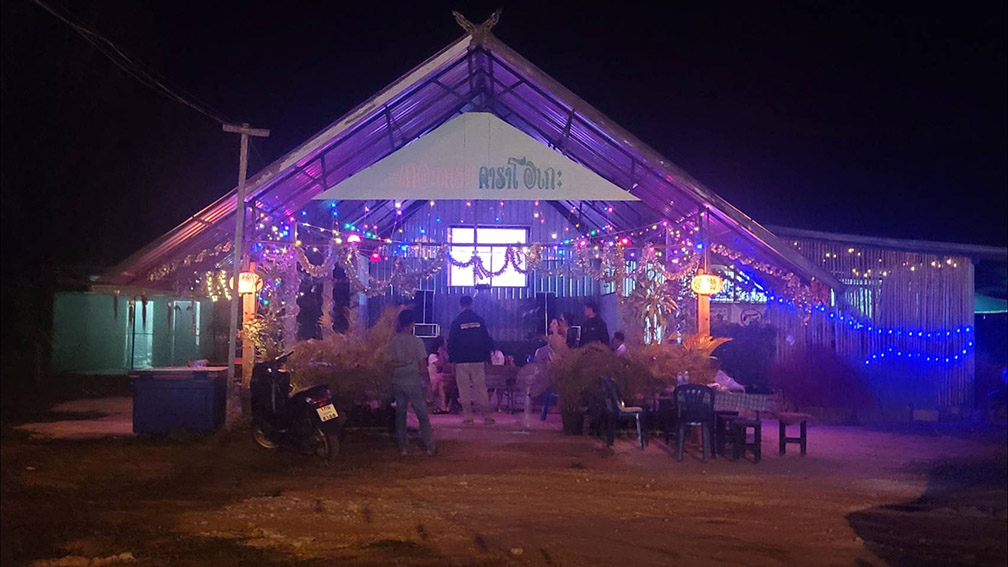 The authorities accused them of working without the required permits and the individuals were detained by the police at Kranuan Police Station for further investigation. Legal proceedings were initiated and they were fined between 10,000 and 100,000 baht. The women were to be sent back to Laos.
At the same time, vigilance and strict inspections were ordered at large factories in the Nam Phong, Kranuan, Ubonrat and Tha Phra areas of Khon Kaen. The authorities wanted to check, investigate and arrest all foreign workers who violate the law while monitoring both Thai and foreign nationals with arrest warrants, especially those involved in cross-border criminal activities within Thailand.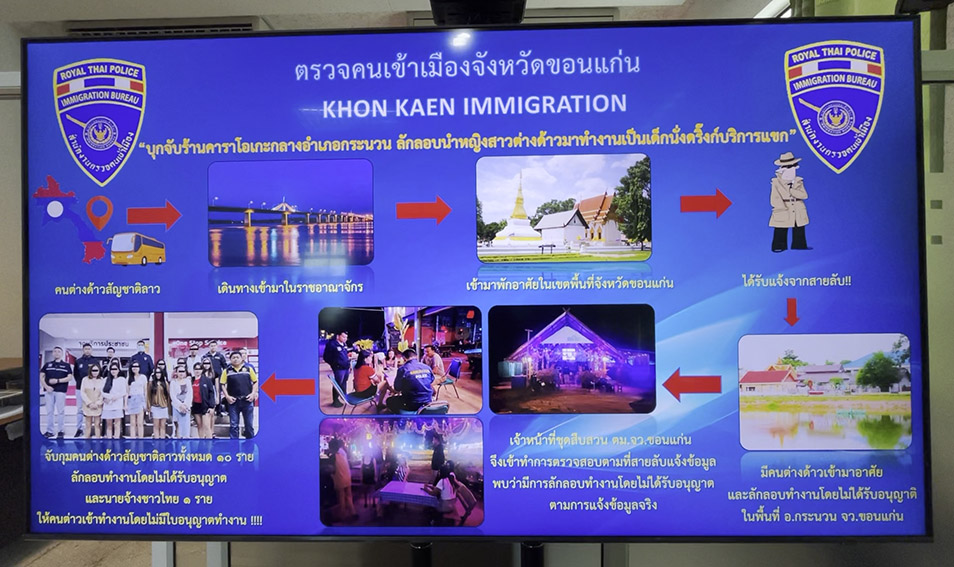 _____
Related article:
Thailand Lowers Fees for Cambodian, Laotian, Myanmar, and Vietnamese Workers