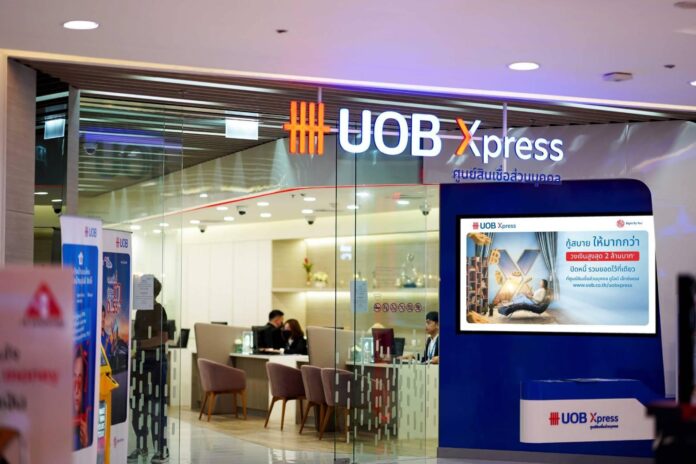 Bangkok – United Overseas Bank (UOB) Thailand has refreshed its personal loan centre "UOB Xpress", making them accessible nationwide. This move is a key element of the Bank's omni-channel approach aimed at enhancing access to its lending services with plans to renovate 46 loan centres by the close of this year. 
The brand refreshed follows UOB's acquisition of Citigroup's consumer banking businesses in early 2022 when Citicorp Leasing (Thailand) Co., Ltd. transferred the ownership of its business in Thailand to UOB Capital Services Co., Ltd., a subsidiary of UOB Thailand. 
Mr Tearavath Trirutdilokkul, Head of Card Payment & Unsecured Products, UOB Thailand said "In a rapidly evolving financial landscape, our revamped of 46 UOB Xpress centres signifies our commitment to broadening financial accessibility for our customers nationwide. We aim to offer financial solutions tailored to their individual needs, empowering our customers to seamlessly navigate their financial journeys with a trust-worth partner by their side." 
Customers can access a range of financial solutions offered at UOB Xpress including consulting services tailored to their specific financial needs and personal loans with a credit limit up to two million baht to the interest rates as low as 9.99 per cent p.a., flexible loan repayment plan from 12 to 60 months and expedited approval within 30 minutes for customers who apply for the personal loan at the centre. 
Currently, there are 18 UOB Xpress centres located in Bangkok and 27 centres in other key provinces.  with another centre at EmSphere set to open in January 2024.