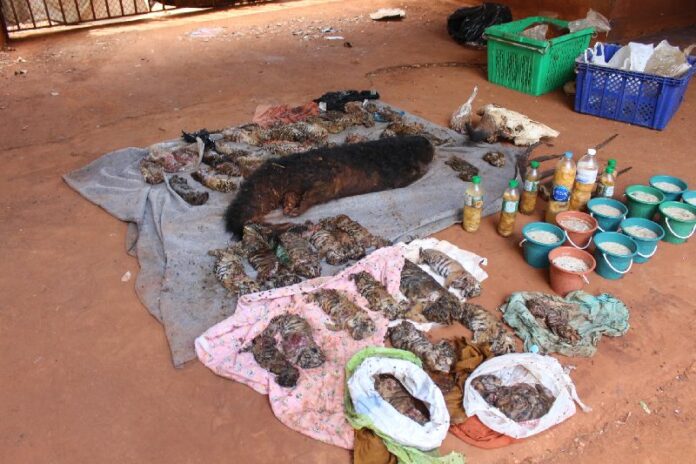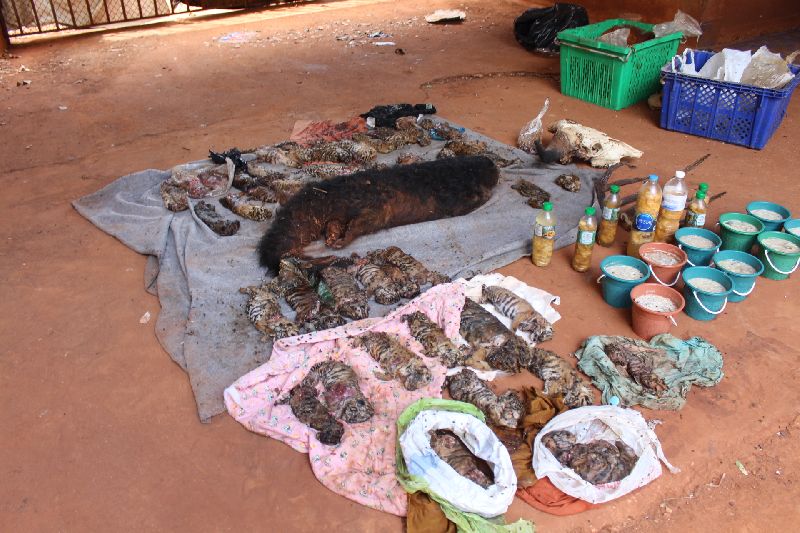 KANCHANABURI — At least 40 dead tiger cubs were discovered this morning inside the controversial Tiger Temple.
Rows of cubs' bodies that look freshly killed are lined up in photos, as reports of other disturbing discoveries of other parts of animals, including some protected species, are made.
---
Officers Enter Tiger Temple to Begin Removing Tigers
---
The first image was posted to Twitter by Dario Pignatelli, a Bangkok-based photojournalist. Speaking by telephone, he said he took the photo at around 10:30am, and counted at least 40 bodies.
A Khaosod reporter at the scene confirmed Pignatelli's account. He also reported seeing animal intestines in containers, heaps of deer horns, a dead bearcat and a bull's skull. Bearcats, also known as binturongs, are protected animals under Thai laws.
Wildlife activists have long accused the Tiger Temple of animal abuse and trafficking tigers and their body parts. The temple has vehemently denied the allegations.
If the tiger cubs indeed turn out to have just been killed, it would support accusations it was knowingly engaged in illegal, for-profit breeding and trafficking of the animals.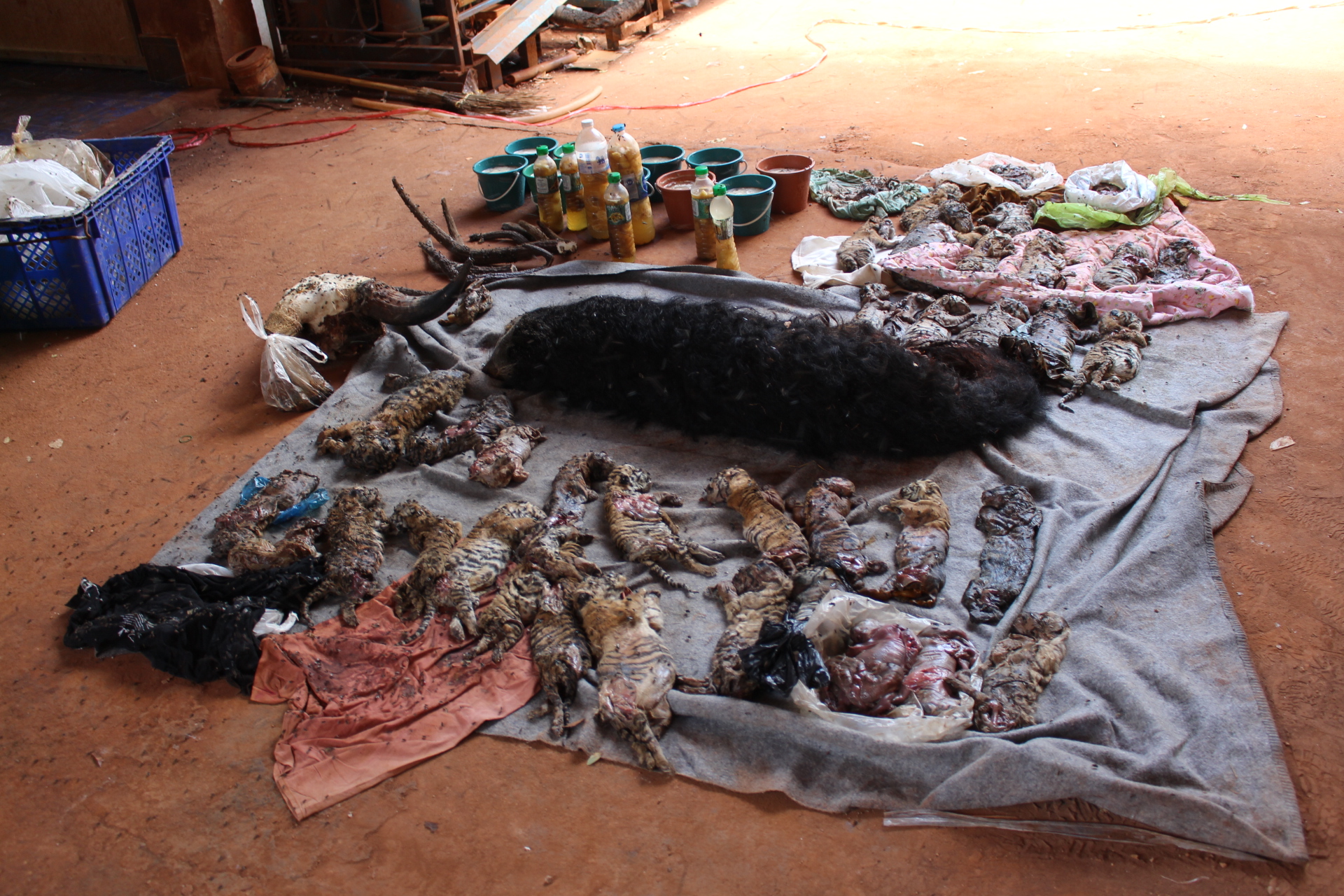 The discovery came on the third day of a monumental operation by wildlife authorities to remove all of the 147 tigers from the temple, which has kept the animals illegally and profited from them for years.
The dead cubs were found stacked in a freezer vault where food for the tigers such as frozen chickens is kept, according to regional wildlife official Yanyong Lekavichit, who is in charge of the ongoing raid.
"This is abnormal," said Yanyong, head of Protected Are Regional Office 3, adding that his team is investigating.
"We will find out who's responsible for the cubs," he said.
The management of the temple, known officially as Wat Pha Luang Ta Bua Yanasampanno, had repeatedly resisted efforts by the Department of National Park to take the tigers away, and only relented on Monday when the officials showed up with a court order.
Tiger Temple lawyer Saiyood Pengboonchoo was not immediately available for comment.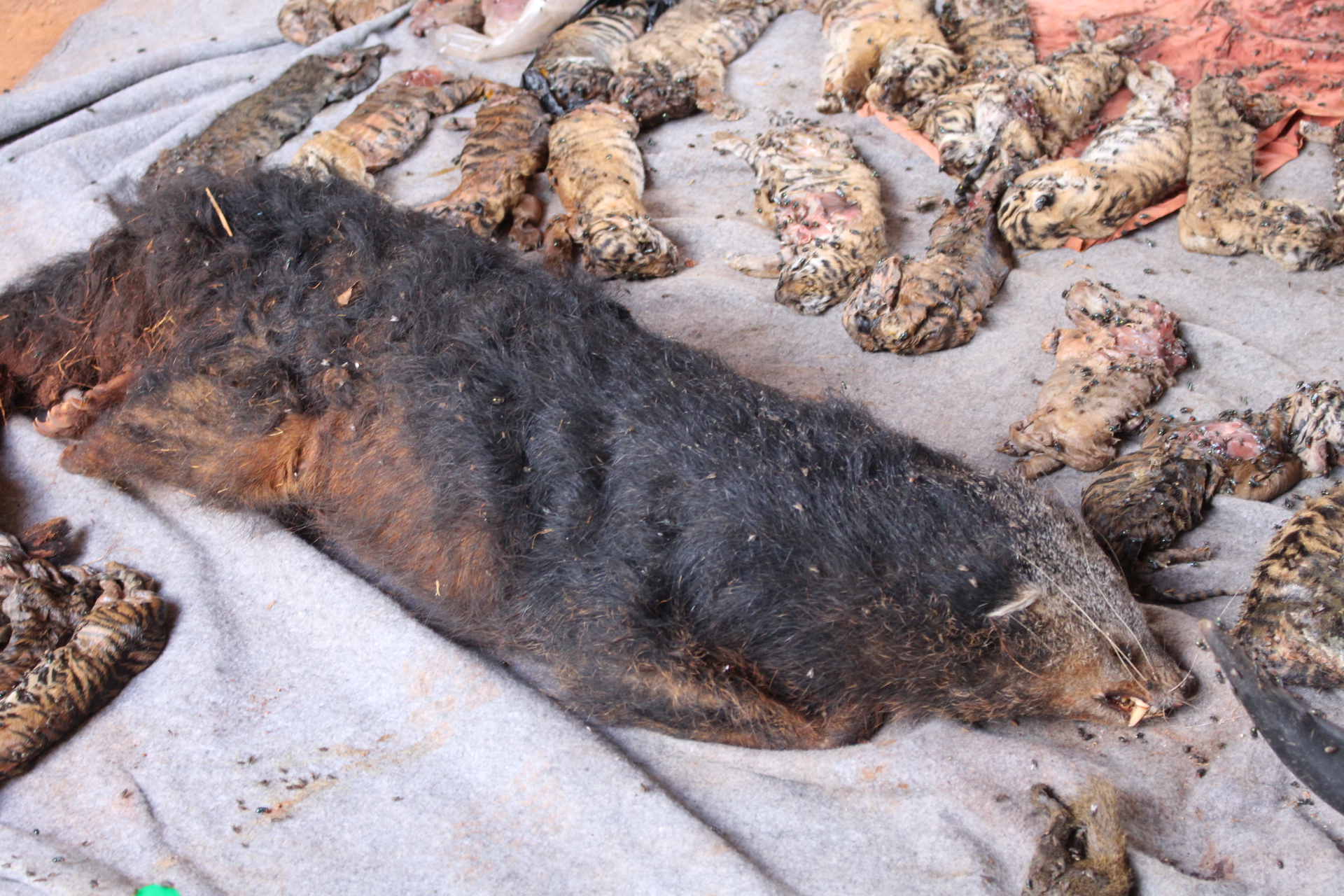 Forty tigers have been removed from the Tiger Temple since Monday — seven on Monday and 33 Tuesday. This makes total 50 tigers out of 147 relocated to new homes at the wildlife breeding research station in Ratchaburi province.
Tourists are no longer allowed inside the temple, officials said.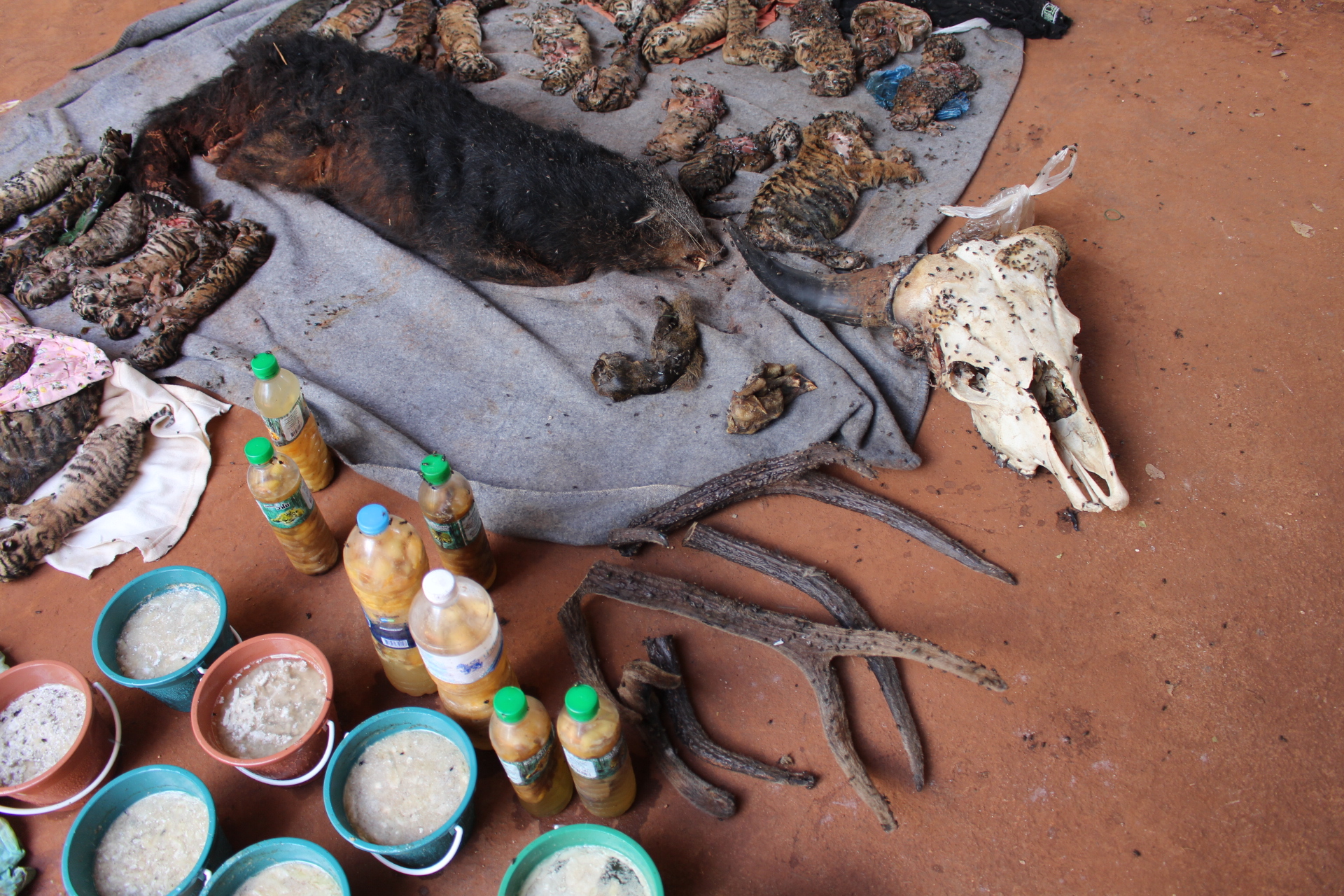 Additional reporting by Teeranai Charuvastra
Correction: An earlier version of this story mistakenly identified one of the dead animals found at the temple as a boar. It was later found to be a bearcat.
Related stories:
Officers Enter Tiger Temple to Begin Removing Tigers
Another Showdown as Tiger Temple Blocks 1,000 Wildlife Officers
Activist to Sue Over Tiger Temple Zoo Permit
'Tiger Temple' to Sue NatGeo Over Damning Report
Temple Refuses to Release Tigers, Again
Watch more videos from Bangkok and check out our YouTube channel!