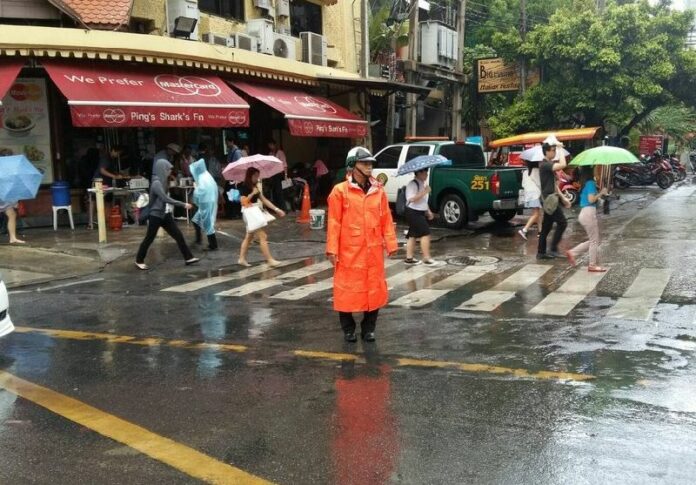 BANGKOK — A 5-year-old girl died in Bangkok this morning after the motorcycle she was on lost control in the rain, one of two road fatalities reported so far Wednesday related to the rainstorm that hit much of the capital city.
Chatchadaporn Promsavana's father was driving her to kindergarten in the Bang Khun Thian district when their motorcycle slipped on the rain-drenched road, media reports said. An oncoming motorcycle couldn't brake in time and ran the girl over. She died at the scene.
The other victim was an unidentified motorcyclist who died after he was crushed by a pickup truck in Tha Phra district.
Police are said to be looking for the motorcyclist, who fled the scene.
Traffic news radio JS100 reported the rush-hour rain caused traffic delays in some areas of Bangkok, such as on the Rama II and Bang Na-Trat roads.
The Department of Meteorology's forecast for Wednesday warns of severe storms in five outlying provinces of Chantaburi, Trat, Ranong, Phuket and Krabi.
Rainfall is expected to fall off in Bangkok but see a return Saturday with 60 percent chance of showers. Temperatures will likely hover in the mid-30s.
More rainstorms, and all but certain flooding, are expected throughout the month of June, when the rainy season begins in earnest.