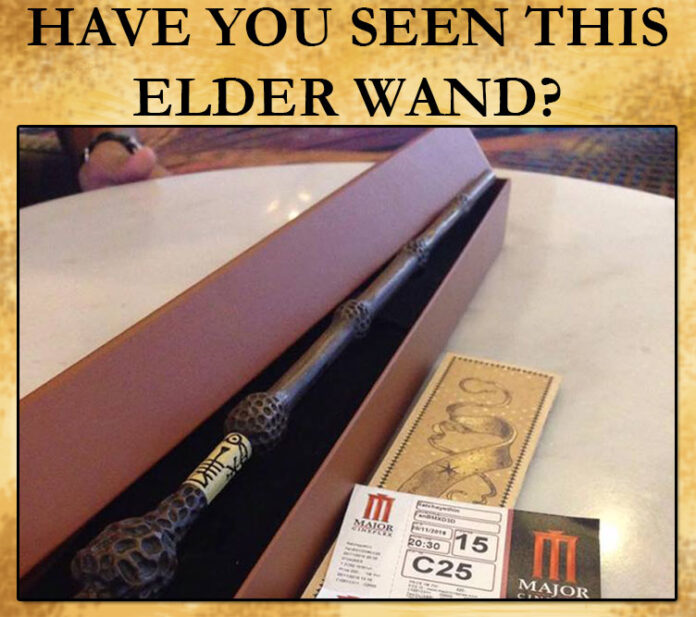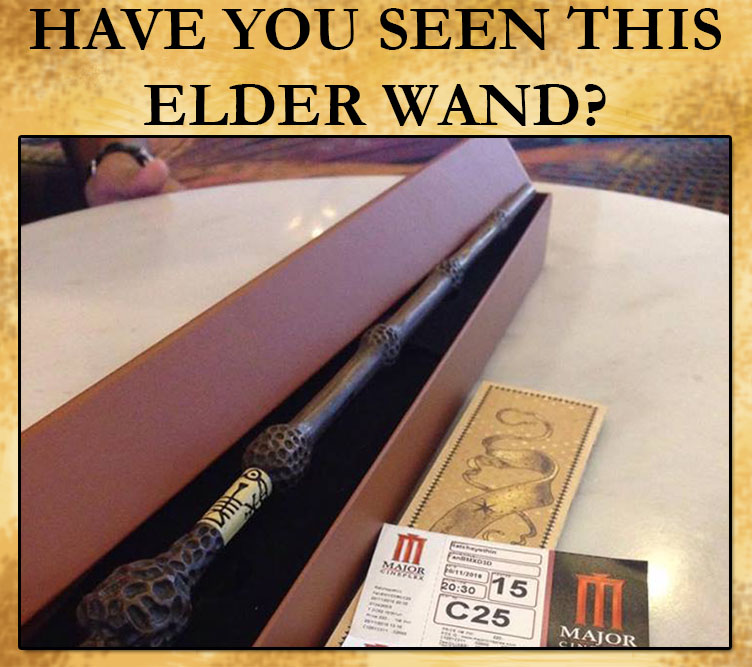 BANGKOK — A week or so ago, when Natdanai Asavaruks went to go see the latest movie set in the Harry Potter universe, he brought along a prized possession – his Elder Wand.
It was some time after the curtain had closed on "Fantastic Beasts and Where to Find Them," in the parking lot of Major Phahon Yothin, when the most powerful wand in the universe seemed to just magically disappear.
Instead of blaming it on a Niffler, the 19 year old on Monday went to police to report it stolen. As he would later tell the internet, an officer raised one important question about the Thestral tail hair-enchanted device: Why didn't he destroy it before it could fall into the wrong hands?
"Please contact me if you find the wand, or return it to Phahon Yothin police station," Natnadai wrote in an online plea shared more than 4,000 times of the wand once wielded by Albus Dumbledore. "We're all Thais, please return it if you find it. I'm begging you!"
Using the hashtag #MissingWand, netizens have joined police in the hunt for the wand, which went missing Nov. 20 along with the case it came in when Natdanai bought it in the United States.
"The wand chooses its owner, you know," wrote user Jeab Punnarat.
Related stories:
'Fantastic Beasts' Inspires Thai Wizarding Fervor in Magical Memes