BANGKOK — Every Wednesday at 8pm, find many women glued to their screens for a chance to seize the latest selections going on sale.
They're not shopping for the latest cosmetics or accessories but a rare supply of clothes made to fit their body.
Under any circumstances, it's not easy to find the right clothes to look good. In tiny  Thailand, where clothes are range from petite-small to petite-large, it's even more difficult. But as changing nutrition and habits are expanding the national waistline, Kewalin "Goft" Kowhakul not only understands how it feels to be a plus-size consumer but has been making a killing since 2011 with her Fashion Killer shop.
"I've been into fashion since high school, but it was hard to find a decent shop for fashionable clothes," Golf said.
Among the pioneers in the business, her page today has won more than 100,000 likes and now she's earning more than 1 million baht in revenues each month from selling brand-name duds and her own designs for plus-sized women, new selections of which are posted Wednesday nights.
"They told me I've inspired them to dress up and feel good in their skin," said Golf, adding that she often fields questions about how to mix and match clothes and wear makeup.
Although the plus-sized clothes market has become more competitive with more than 10 online shops serving a nation growing heavier, that wasn't always the case.
Pratunam has long been the main shopping district, but Golf said it lacked variety and clothes that fit her shape.
"So I started selecting brand name clothes with fine cutting for my shop, and the feedback was impressive," she said.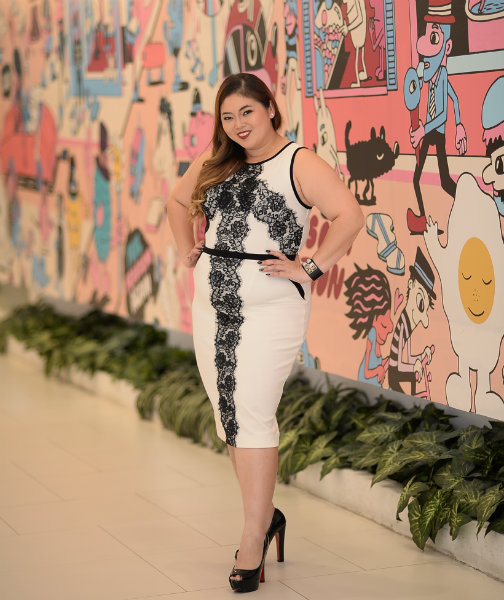 What started as a hobby for the 30-year-old entrepreneur became serious business after she completed her master's degree in innovative marketing from Ramkhamhaeng University in 2014. Since then she's established herself in the plus-sized clothes business and last month registered her company.
Her recipe for success is simple – a focus on fashion and customers.
"We have to keep updating new trends and present them interestingly on the page to keep customers engaged," Golf said.
The clothes range from 490 baht to 550 baht and come in classic colors such as basic black and white.
Golf puts an emphasis on providing good customer service and arranging events "to keep up the offline vibes."
In June, she threw the first plus-sized pool party, attended by nearly 80 women. Four months later, she's launched a model search that more than 100 women applied for. Last month she helped judge the "Thida Chang (Jumbo Queen)" International Competition at The Paseo Town on Ramkhamhaeng Road.
"Organizing events costs money, but it helps attract more people to follow what we're doing in a fun way," Golf said. "It's better than paying for an ad which may make us  widely known but not impress anyone."
Apart from the page, Golf's also produced YouTube videos to communicate with and give beauty advice to her audience.
Growing Kingdom
Almost 35 percent of Thai teens were overweight in 2014, according to health officials, a figure which has doubled since 1991. Compared to other ASEAN countries, Thai women now rank second in obesity to Malaysia.
Considering herself plus-sized since a young age, Golf said she has never experienced bias or discrimination, but not everyone is as lucky.
"There's no way that [plus-sized people] can be treated equally when someone still thinks obesity is an obstacle for work," she said, explaining that her seven employees faced discrimination when applying for jobs, as some places don't accept overweight people.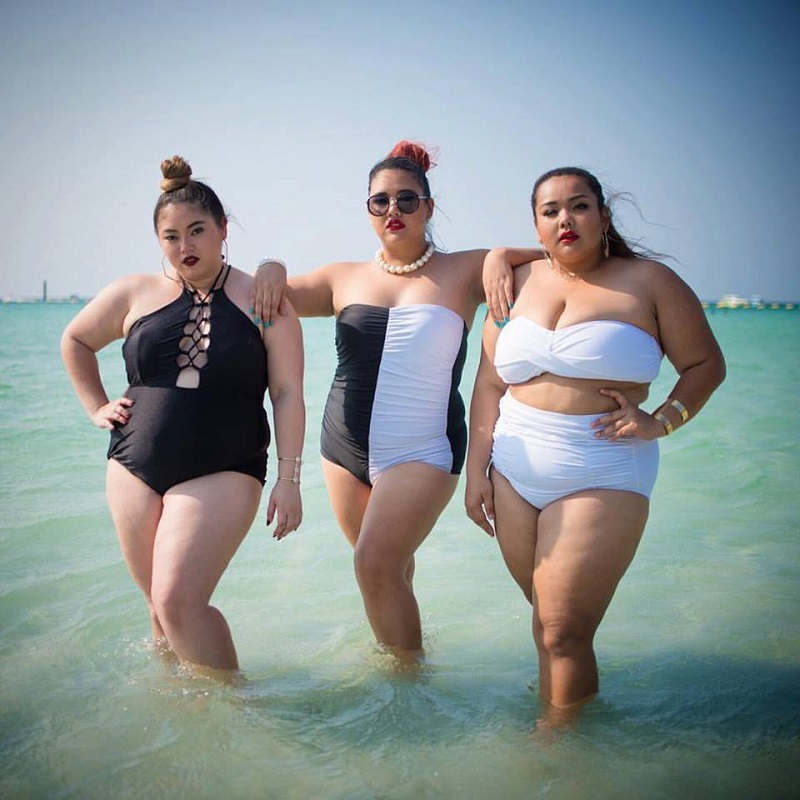 Golf, who is at confident ease as she poses for a photographer, understand the still-prevalent cultural attitudes.
"Being overweight doesn't mean we're feeble," she said. "There are now many plus-sized people in Thailand, and some of us also exercise to maintain our health or have some curves."
With business growing, she is moving forward and renovating her house on Soi Sukhaphiban 5 so that her customers can shop there in the near future.
She said it's not just the money motivating her to improve the business but the positive support from overweight women.
"Some overweight people might look down on themselves and think that they don't look good in anything," said Golf. "It's important to love yourself first and try to figure out your body's best features, along with how to present yourself. "Being confident in who you are is all it takes."