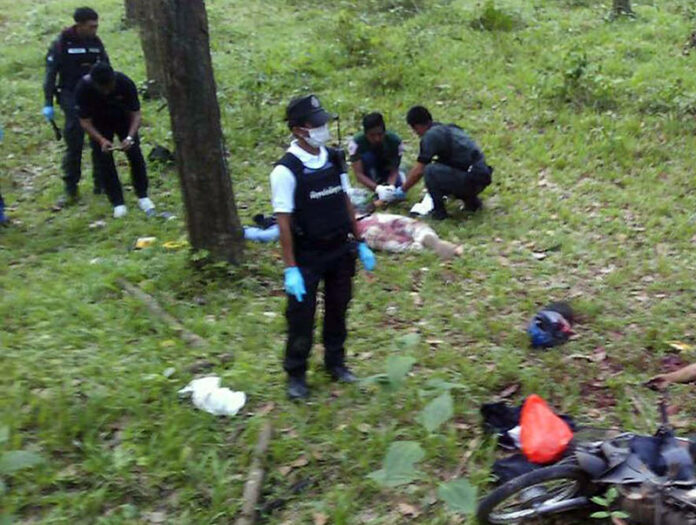 BANGKOK — Police say a soldier has been killed by an explosive device near an army checkpoint in southern Thailand.
They say the blast on Wednesday left three other soldiers injured. It is the latest violence in a long-simmering insurgency by Muslim separatists who have been fighting for autonomy in Buddhist-majority Thailand's southernmost provinces of Pattani, Yala and Narathiwat. The three provinces have big Muslim populations.
Lt. Col. Chinnawat Vejthayakorn, the deputy police chief of Yala province, said six soldiers were patrolling a riverfront on motorcycles when an improvised explosive device was remotely detonated as they rode passed an army checkpoint.
Over 6,500 people have been killed in the separatist insurgency, which began in 2004.