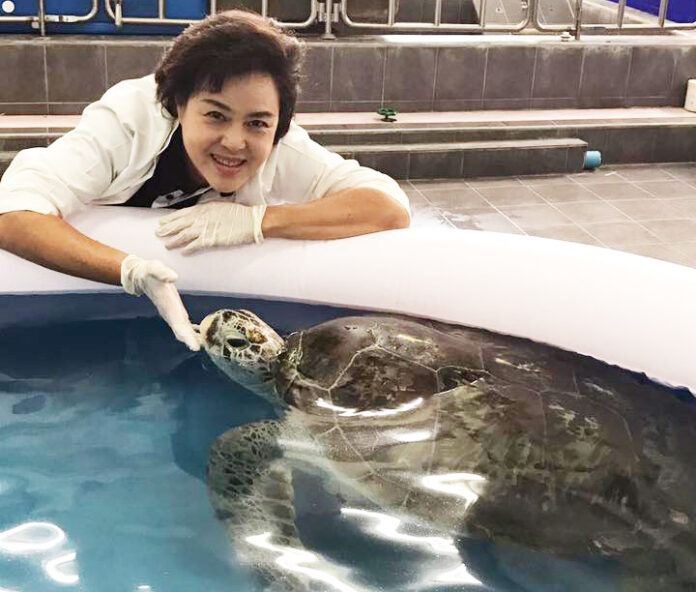 BANGKOK — A 25-year-old sea turtle who had five kilograms of coins surgically removed from her stomach died this morning of complications stemming from the procedure, her veterinarian team announced Tuesday afternoon.
Nantarika Chansue, the Chulalongkorn University vet who operated on Piggy Bank and tended to her recovery, was crying at an afternoon news conference to announce the turtle's death.
"We had plans to release her into the wild at Sattahip on Thursday," she said.
Piggy Bank was on the mend after her initial surgery March 6 to remove 915 coins of various denominations from her gut. She even got her flippers wet in a swim some days later. However on Saturday, an X-ray revealed her intestines had become twisted up in the cavity created by removal of the coins.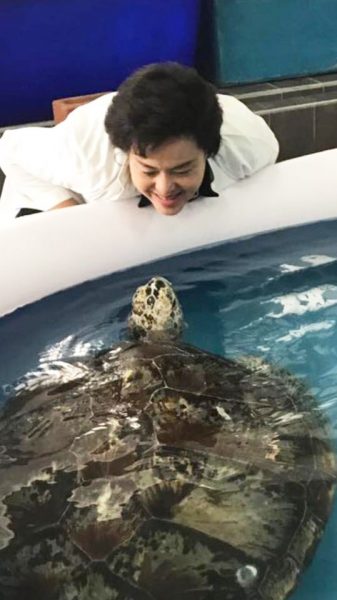 Nantarika said Piggy Bank – a sea turtle living in a small artificial pond – also suffered nutritionally because she couldn't eat her natural diet of fish. Her environment was also devoid of toys or decoration, she added, the "enrichment" elements usually mandatory for zoos and animal enclosures.
"This led to Piggy Bank being bored and, eventually, depressed," Nantarika said.
Nantarika repeated again her admonition that people stop throwing coins into ponds and said she hopes Piggy Bank's lesson will discourage the habit.
"I want society to stop using our beliefs to harm animals," she said. "Animals should have a chance at a natural life."
According to the veterinarian team, Piggy Bank's remains will be "returned to nature."
Related stories:
Nation Mourns Piggy Bank, Takes Hard Look At Self
Now Empty of Coins, 'Piggy Bank' in Terminal Decline
Chula Vets Divest Turtle's Stomach of 915 Coins (Photos)
'Piggy Bank' Ate Too Many Coins. Now Chula Vets are Trying to Save Her.