BANGKOK — Artists with a passion for the city gathered at the Dusit Thani Hotel on Sunday to commit its unique example of Thai modernism to their canvases Sunday before it is razed.
Some gathered across the street at Lumphini Park to get a good view, while others lounged around the terraced waterfall and sprawling plumeria tree in the hotel's Benjarong Terrace. Still, others ascended to the hotel's 22nd floor skybar to ruminate nostalgically about the hotel's golden years in the 1970s and sketch the skyline.
"You can't always keep old things but you can draw them," said Pitirat Yoswattana, a 38-year-old member of Bangkok Sketchers. "We want to record parts of the city that are disappearing that we think are important, such as the Pom Mahakan community."
Read: Bangkok's Dusit Thani Hotel Gets Date With Wrecking Ball
After 48 years, the iconic hotel will close in March for demolition and remaking into a mixed-use property offering condos, shopping, green space and a new hotel. The hotel will reopen in 2022, according to Sukanya Janchoo, Dusit Thani general manager.
Once the tallest building in Thailand, the Dusit Thani has received foreign dignitaries and celebrities such as Margaret Thatcher, Frances Yip and Johnny Tillotson since its 1970 opening.
Read: Artists Invade Bangkok's Swankiest Hotel (Video)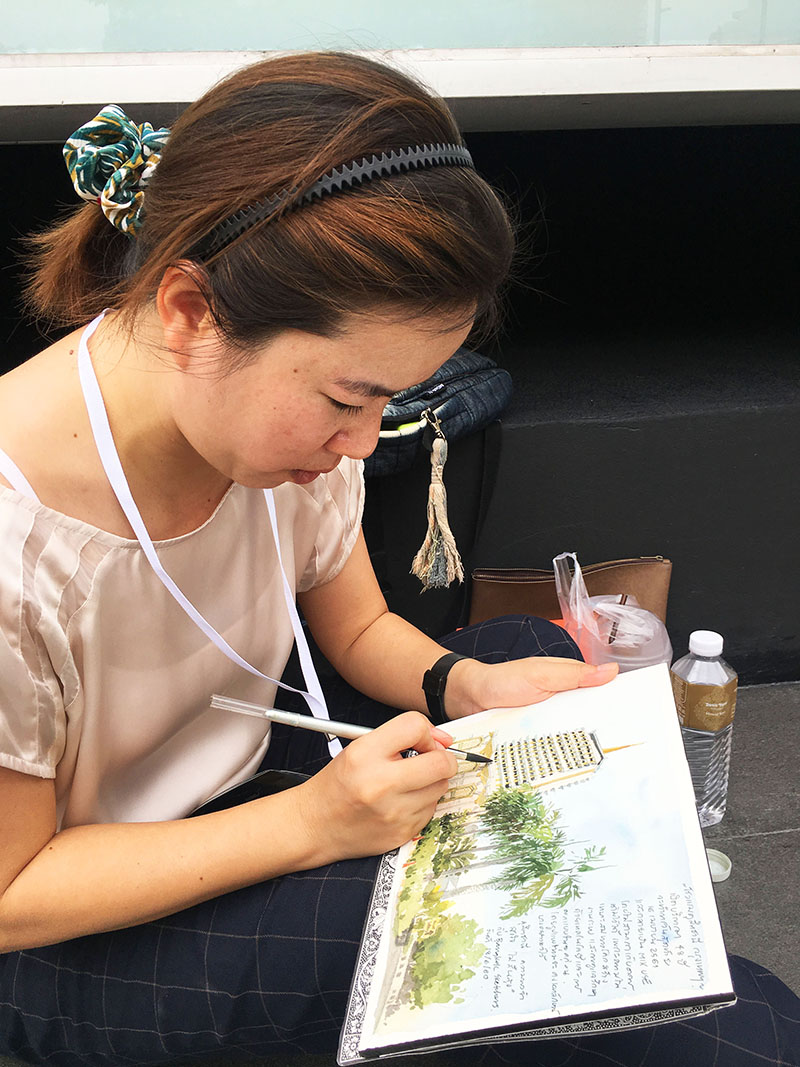 "At that time Bangkok had few hotels and discotheques, and we had one of the first luxury ones," Sukanya said. "I'm glad the sketchers are here to relive their memory of this place."
The artists there Sunday ranged from their early 20s to late 70s. They gather monthly to sketch various landmarks around the capital.
Pitirat said all are welcome to the events organized via Facebook.
"We're a group that draws for happiness. You don't need to be an artist with technical skills to join," she said.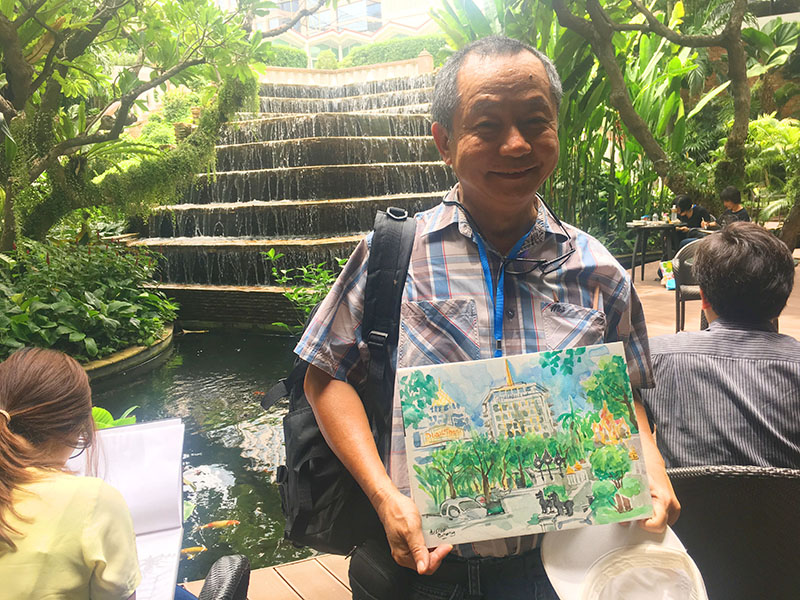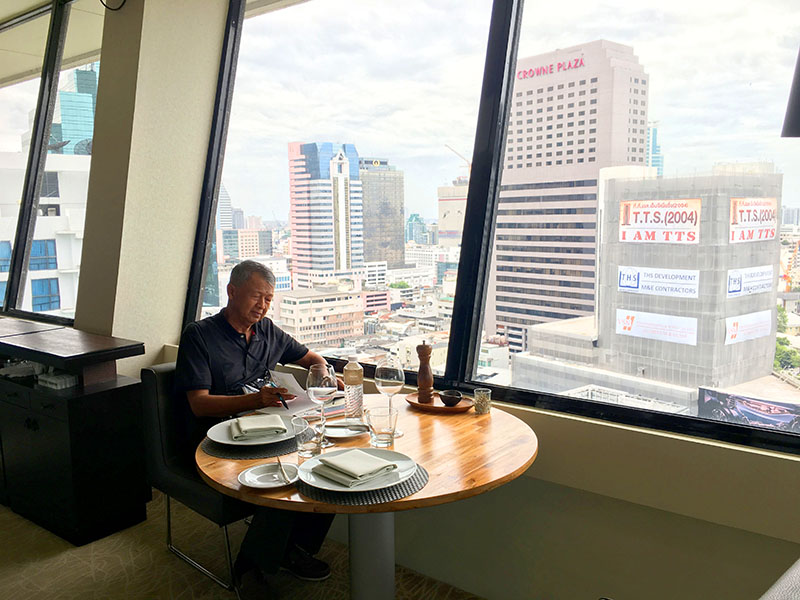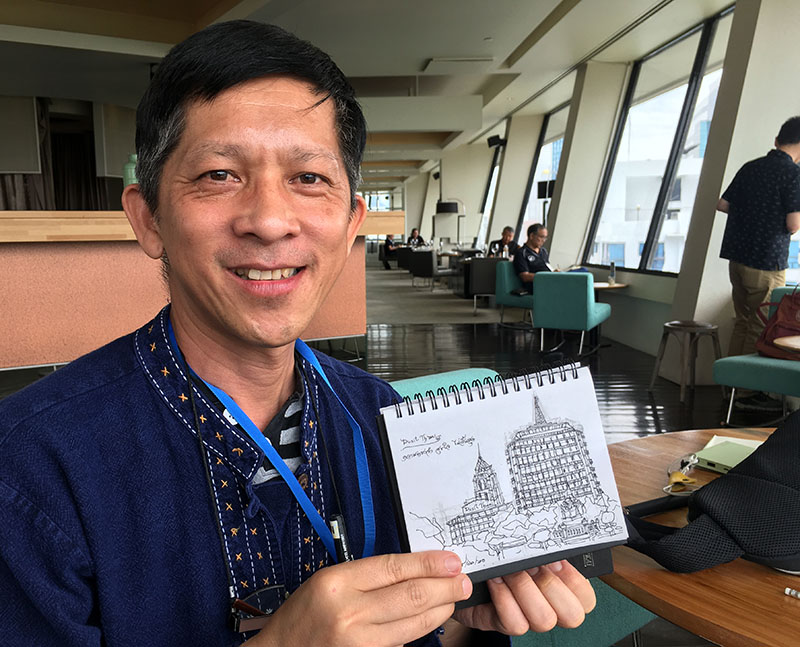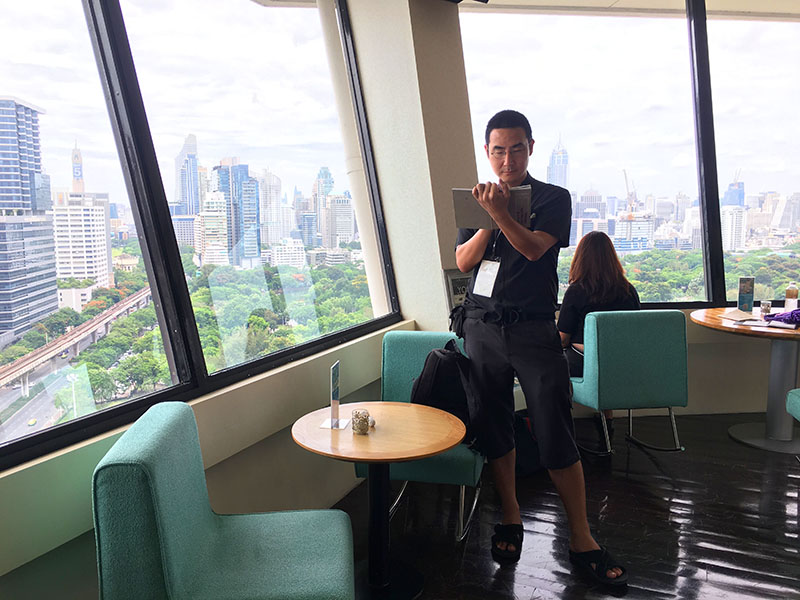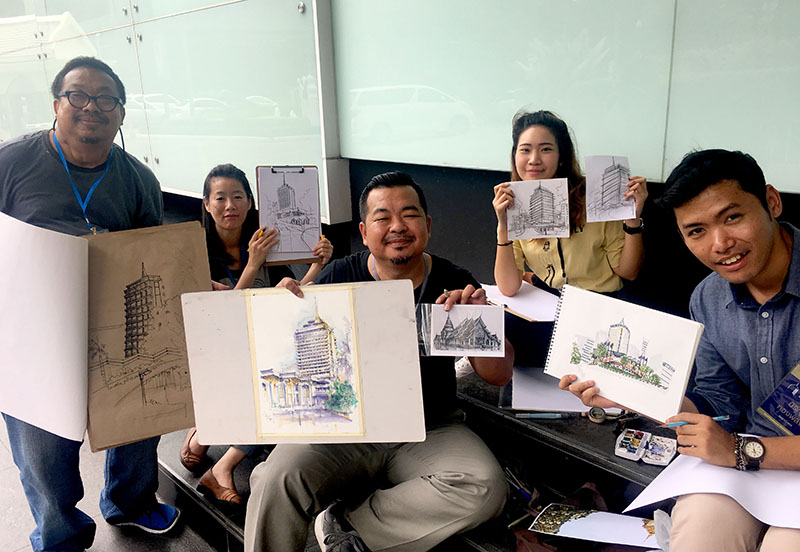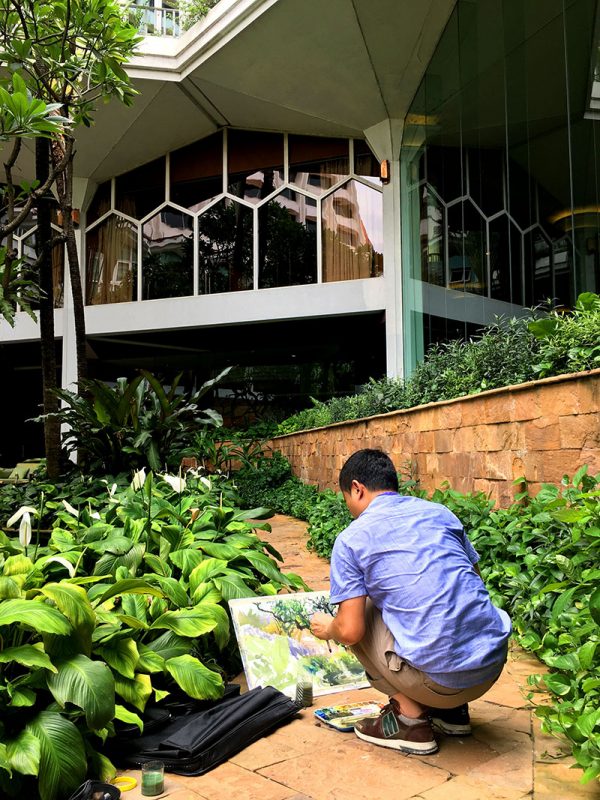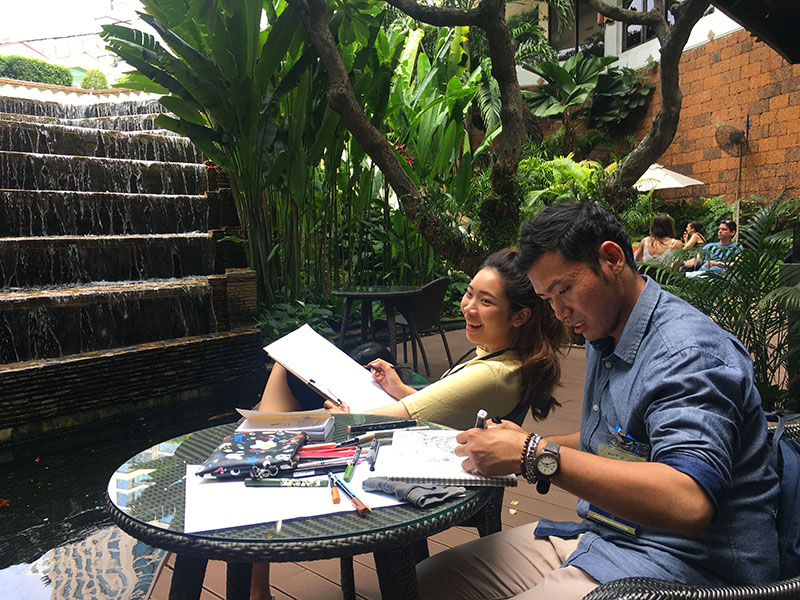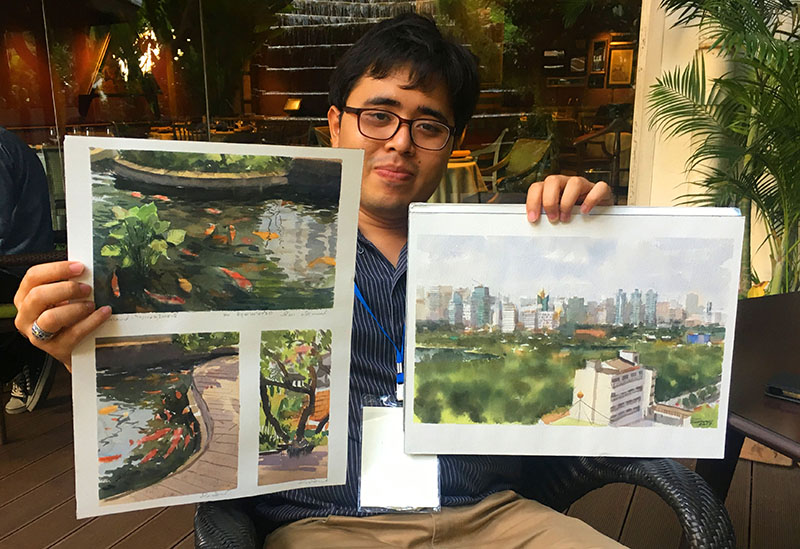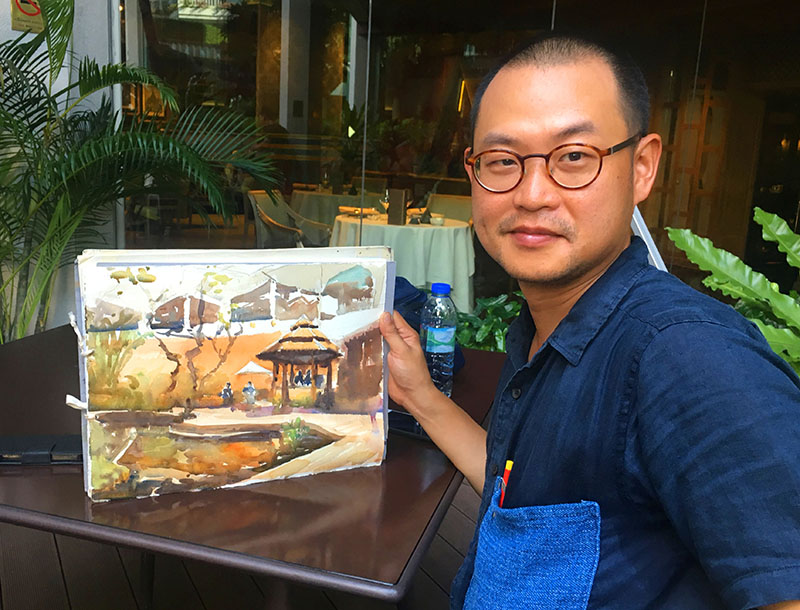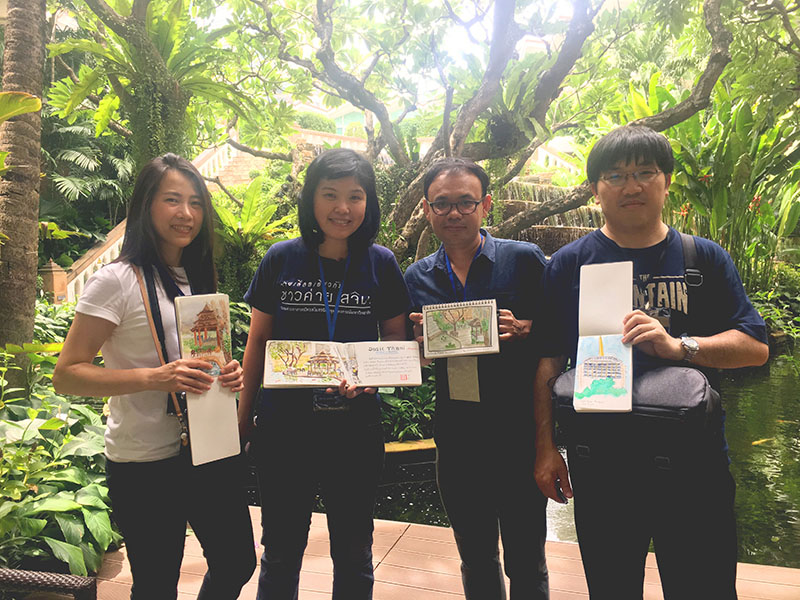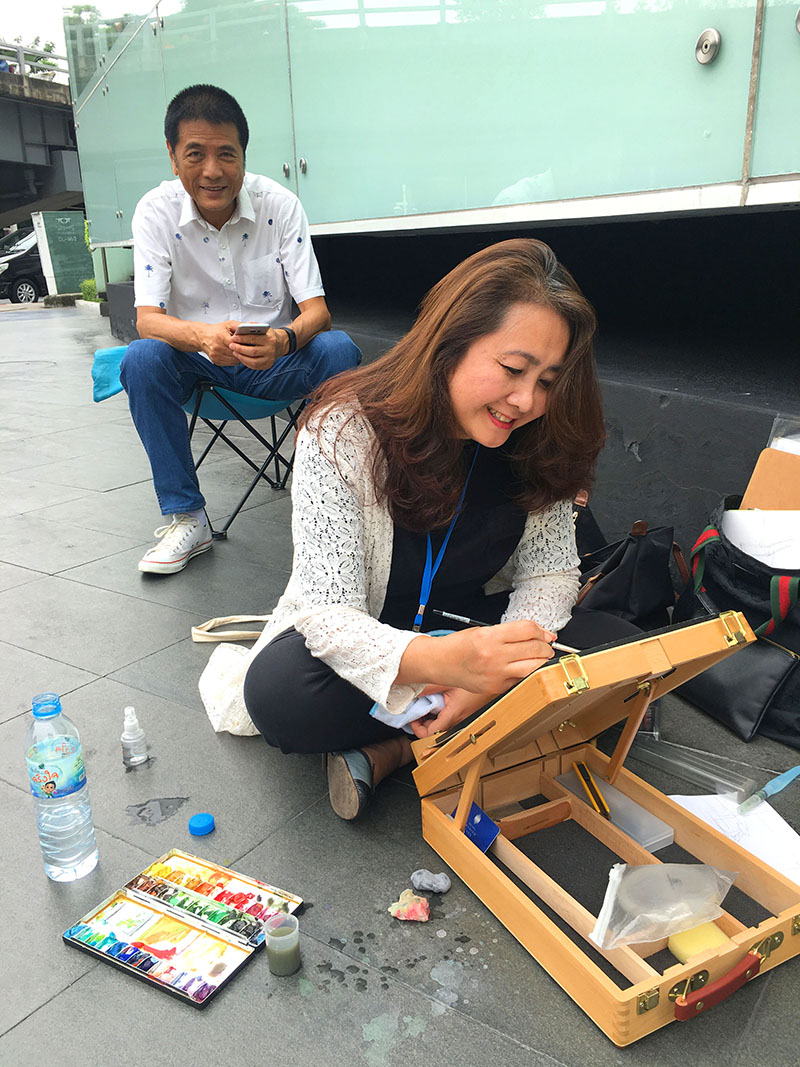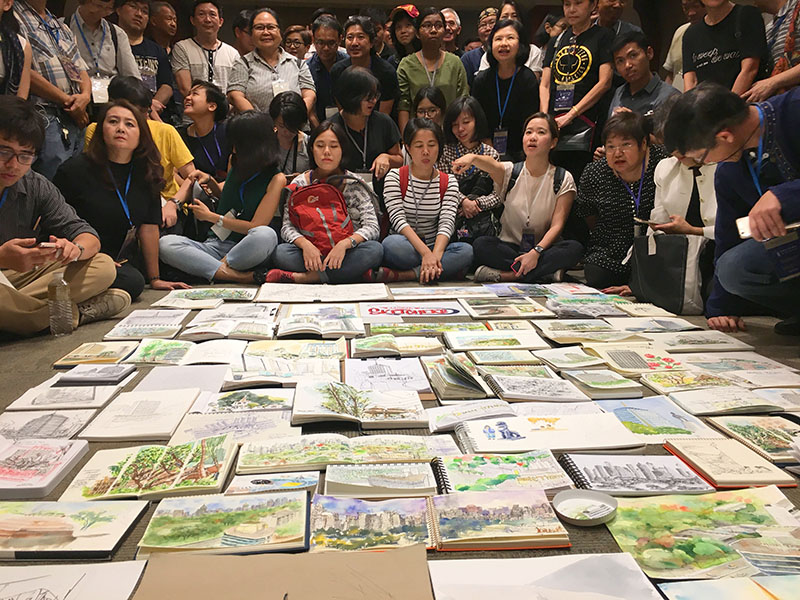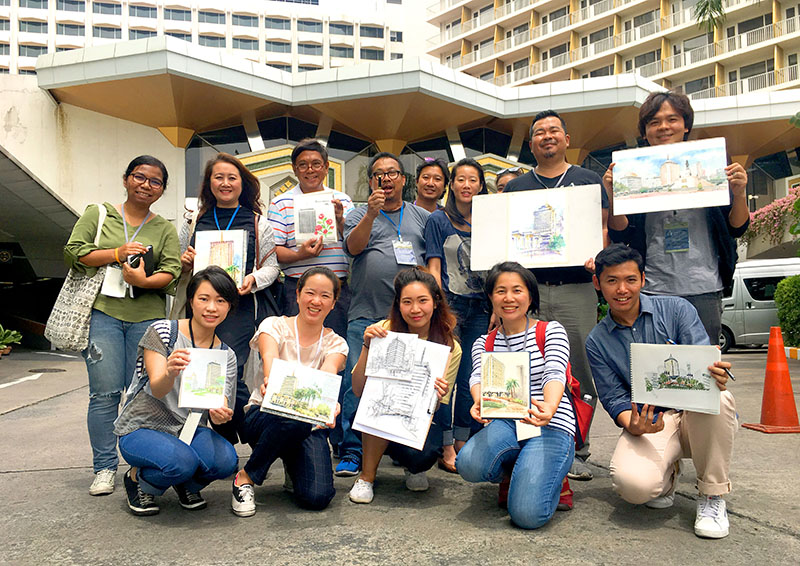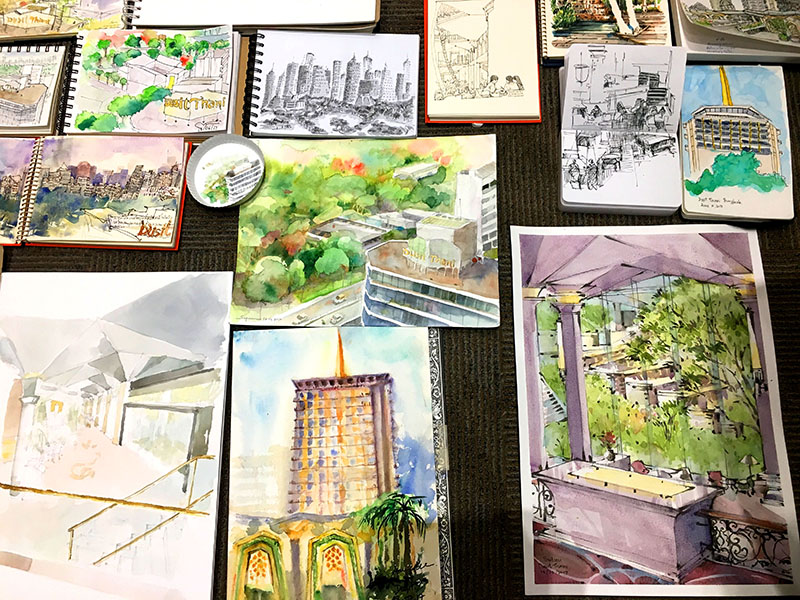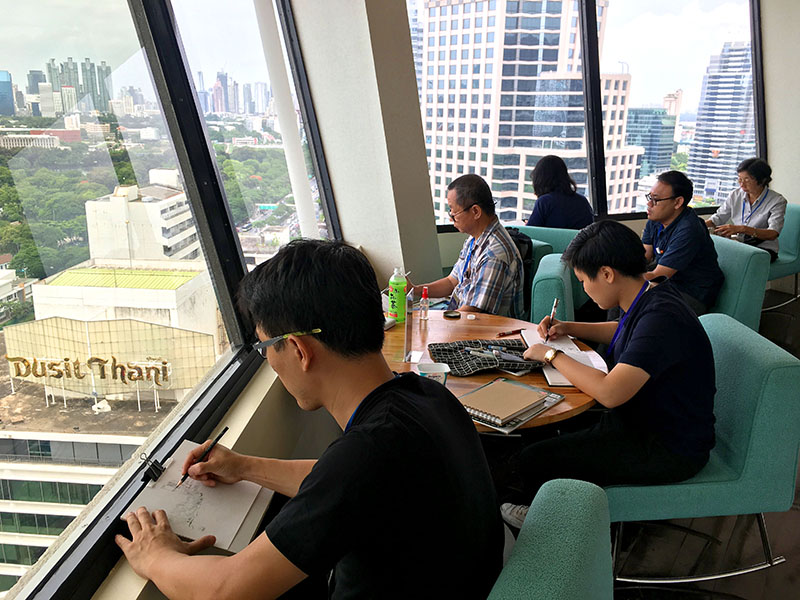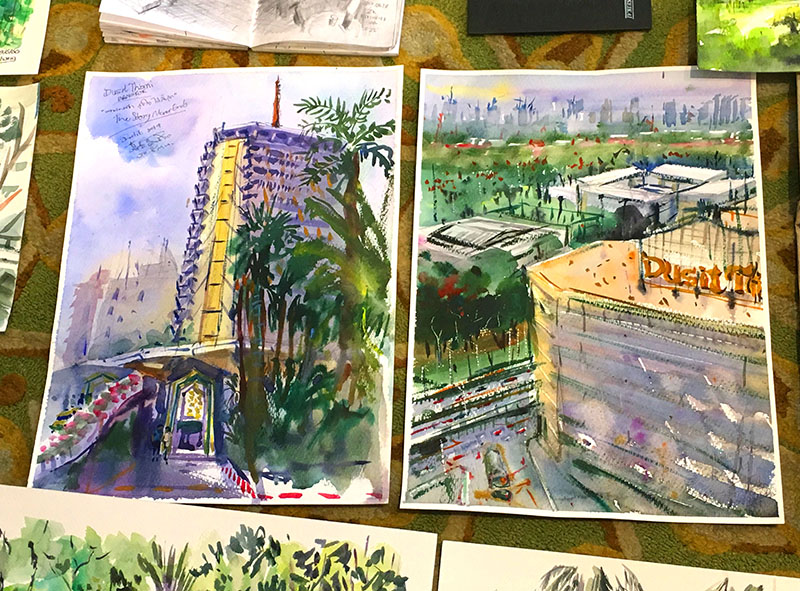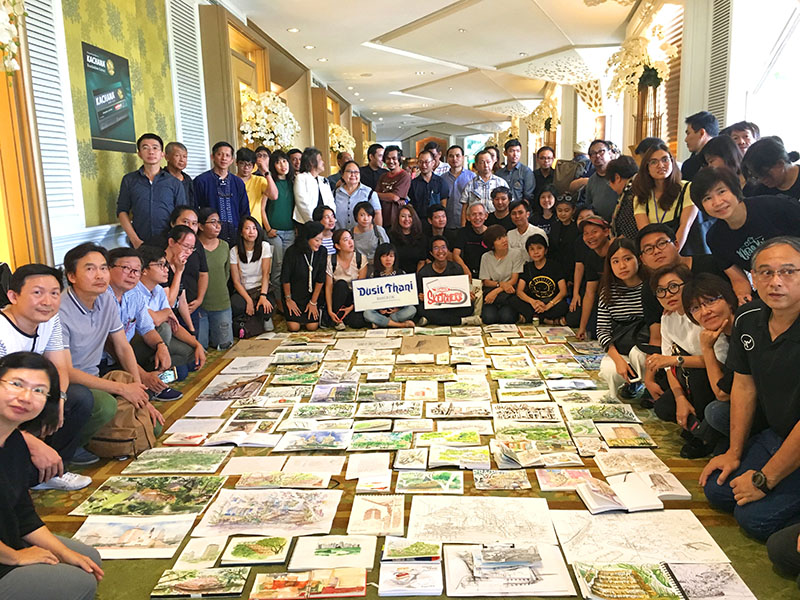 Related stories: 
Artists Invade Bangkok's Swankiest Hotel (Video)