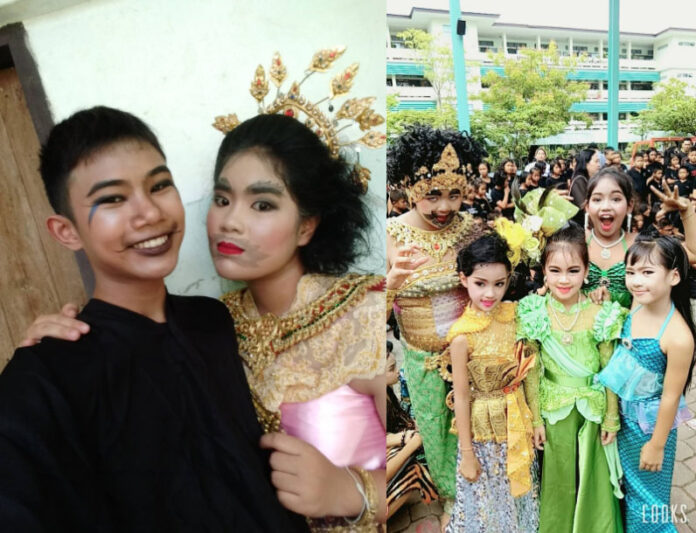 BANGKOK — Monday marks the birthday of one of Thailand's canonical figures of poetry and literature – and Thai netizens are composing tweet-length poems in his honor.
In recognition of Sunthorn Phu, Thais on Monday took to Twitter, making #SunthornPhuDay the top trending hashtag with posts of his poems, fanart, fan poetry – even student cosplay – as a tribute to the 19th-century poet.
In Phetchaburi province Friday, residents and local government officials held a merit-making ceremony for Sunthorn.
Sunthorn, who lived from 1786 to 1855, was a poet who served as a scribe in the court of King Rama III. He is best known for his epic fantasy poem Phra Aphai Mani which follows the adventures of piper prince Phra Aphai Mani – who wields a magical flute, escapes ogresses and romances mermaids.
To read Phra Aphai Mani in English, check out an abridged translation here.
The epic poem has been adapted into feature films numerous times, including the 1979 cel-animated film "The Adventure of Sudsakorn," whose animator Payut Ngaokrachang's vision was impaired from working on it. There's also the 2006 live action film, Legend of Sudsakorn.
Known as the Shakespeare of Thailand, the Rattanakosin-era poet's short, proverbial poems are well known to most Thais. Statues of characters from "Phrai Aphai Mani" can be found throughout Thailand. There's a sculpture of the titular character and the mermaid at Sai Kaew Beach on Koh Samet, and statues of the ogress at both Koh Samet Port and Puek Tian Beach in Cha-Am district, Phetchaburi province.
กูเป็นนางเอกทั้งๆที่มีงู5555555555555😂#วันสุนทรภู่ pic.twitter.com/jqUOS6mXhX

— ฺ🐨 (@SurachartChart) June 26, 2017
แล้วสอนว่าอย่าไว้ใจมนุษย์
มันแสนสุดลึกล้ำเหลือกำหนด
ถึงเถาวัลย์พันเกี่ยวที่เลี้ยวลด
ก็ไม่คดเหมือนหนึ่งในน้ำใจคน
#วันสุนทรภู่ pic.twitter.com/D0UoMZRUJ9

— doshirt.net (@Doshirt_net) June 26, 2017
#วันสุนทรภู่ pic.twitter.com/skxaysHHGs

— ชื่อเฟิร์นเด้อ (@NLamijak) June 26, 2017
น้องเป็นยักษ์พี่รับได้ไหม ? เฮ้ออ กลุ้มใจ สวย ! 5555 #วันสุนทรภู่ pic.twitter.com/7bGzihg7yO

— JingJSMTBB7 (@Daranee_61142) June 24, 2017
เพลิงพระนาง…😁😂#วันสุนทรภู่ pic.twitter.com/JLsVStu3Ks

— Nat_patkan (@napac2519) June 23, 2017
ถึงหน้าวังดังหนึ่งใจจะขาด คิดถึงบาทบพิตรอดิศร ฯ #วันสุนทรภู่ pic.twitter.com/RhpEIK3Pxe

— Prince T. (@prince_tok) June 26, 2017

@prince_tok quotes Sunthorn Phu's Nirat Phukhaothong which recounts his journey to a temple in Ayutthaya.
วาดเนื่องในวันสุนทรภู่เมื่อ 2 ปีที่แล้วค่ะ (´•᎑•`) #สุนทรภู่ #วันสุนทรภู่ #FuranFrang #หัวลูกชิ้น pic.twitter.com/Vi5ATc7acC

— FuranFrang (@FuranFrang) June 26, 2017
ขอขอบคุณในวันสุนทรภู่ ทำให้หนูเเต่งตัวงามเพียงนี้ เเต่งเหมือนดังนางวรรณคดี ขออีกปีเเต่งเเบบนี้อีกนะเอย๕๕๕๕๕๕๕๕๕๕๕ #วันสุนทรภู่ pic.twitter.com/ZFzcFiv9WQ

— กมลต้องรอได้‼️ (@gkuii_11) June 26, 2017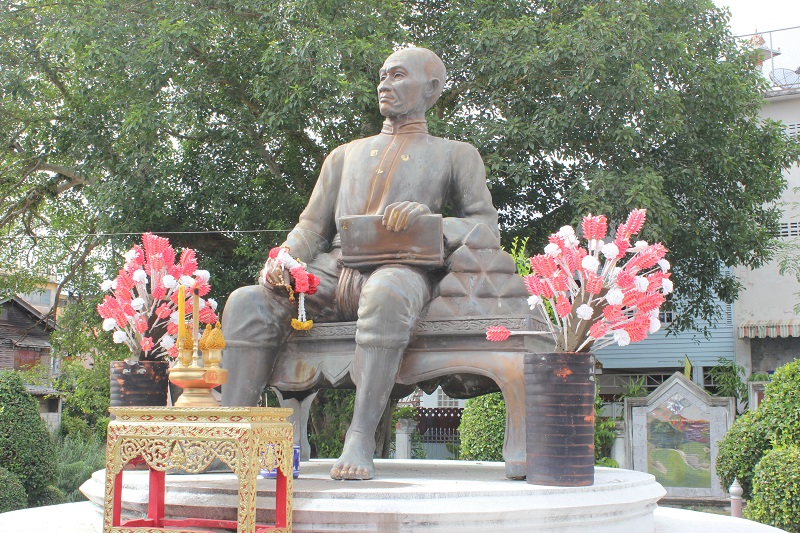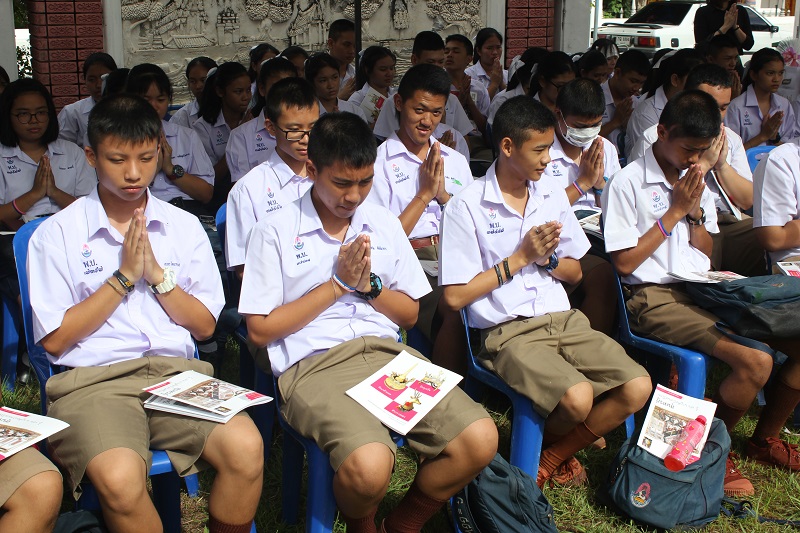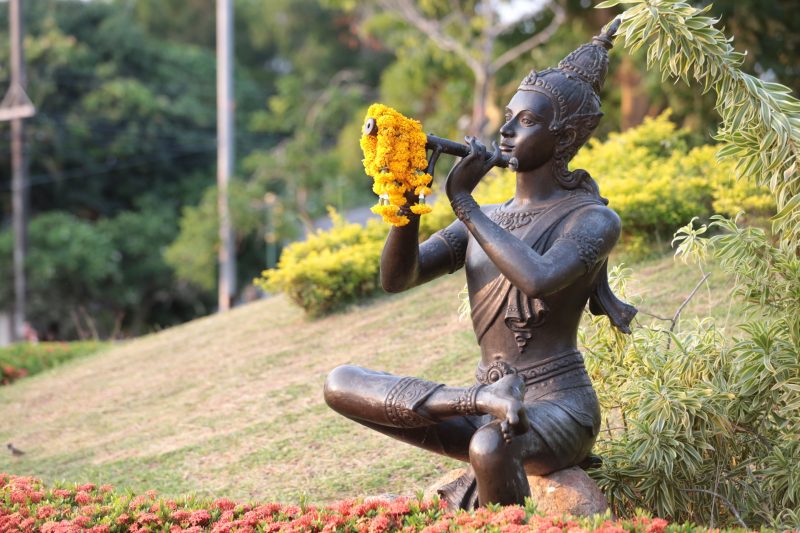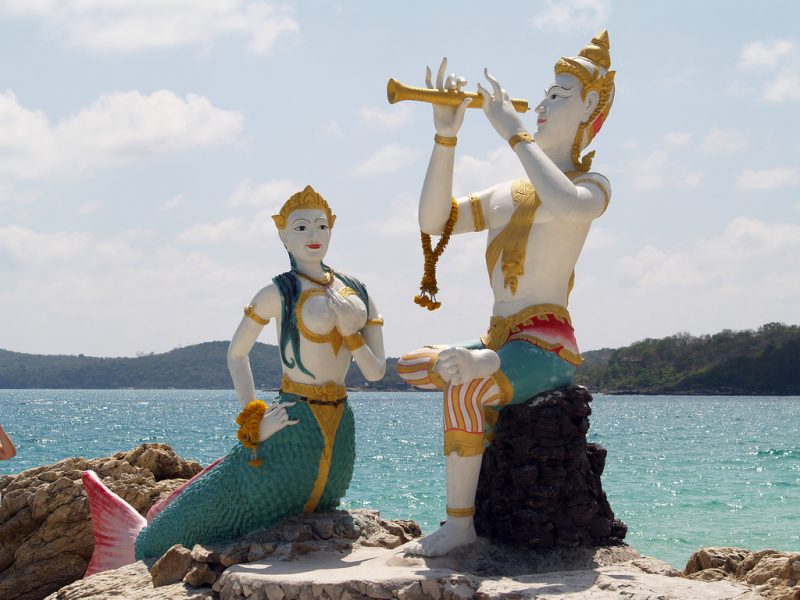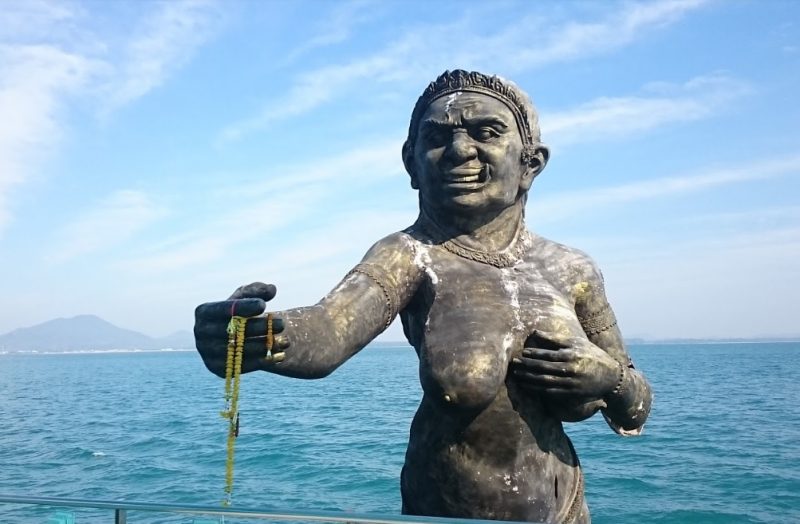 Earlier in June, tourism officials and residents clothed the statue of the ogress on Koh Samet.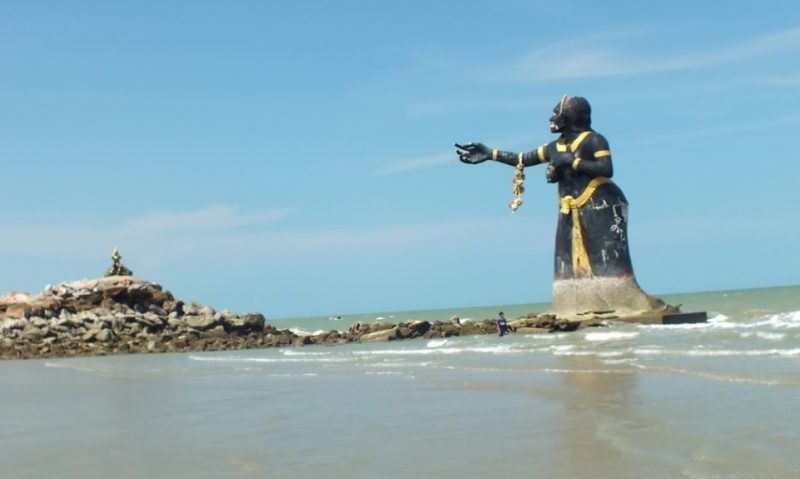 In this music video for the song "Ocean Butterfly (Can't Stop Loving You)" Mintra Nanchao sings from the perspective of the ogress, who is spurned by Phra Aphai Mani after he sees her in her true form.