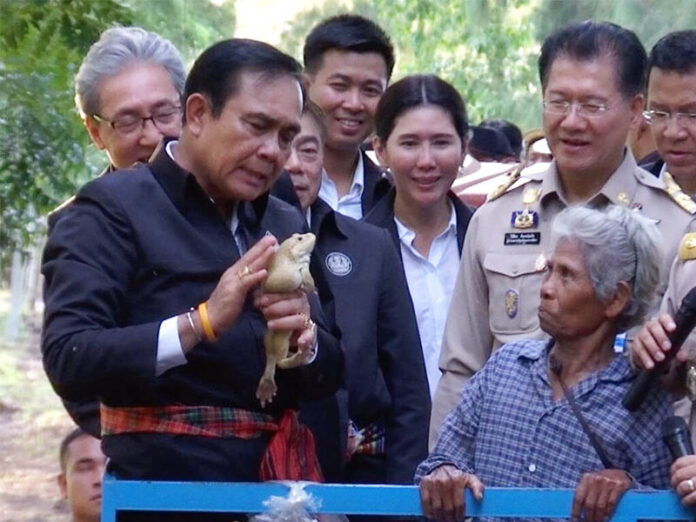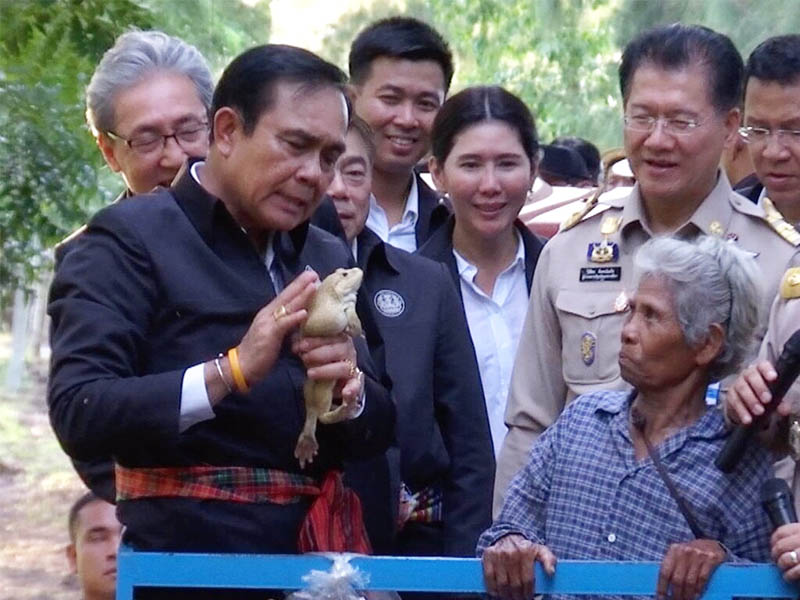 NAKHON RATCHASIMA — Gen. Prayuth Chan-ocha took a break from his hearts-and-minds tour in the northeast Monday to chat with a frog, some cows and grandmas.
Touring Isaan with his cabinet to promote the military government's efforts, Prayuth on Monday rode on the back of a truck and chatted with various animals, including one large frog, on a tour of a royal farm project the Non Daeng district of Nakhon Ratchasima province.
It was on the tour that someone put a large frog into his hands.
"In my next life, I hope I'm reborn as a female frog. That way, I would get to be the frog prince," the general said to the animal, apparently confusing the Frog Princess fairy tale.
Prayuth then handed the frog back to the farmers and asked them not to boil it for food.
Upon arriving to a cattle pen, Prayuth fed the cows handfuls of grass and admonished them on a familiar topic in the divided kingdom – unity.
"You're all in the same pen now, children. Don't fight," he said.
Prayuth and his Cabinet are meeting in the northeast this week to promote their efforts in the run-up to a much-anticipated verdict being issued against the former civilian head of government he ousted three years ago in a coup. The regime has sought to suppress turnout from former premier Yingluck Shinawatra's strongholds of support – the north and northeast – when the verdict is read in her corruption trial Friday in Bangkok.
The junta issued assignments to television stations instructing them on which ministers to cover in their news programs.
Two elderly farmers, Lumyai Tunnok and Noi Klahan, gave Prayuth some homegrown basil, lemongrass, limes, kaffir limes and young galangal shoots as he rode past. The junta head then invited them onto his truck to join his tour.
The Sufficiency Economy Philosophy Center in Nakhon Ratchasima is a royal farm project that educates farmers about King Rama IX's economic sufficiency model and has been open since 1995.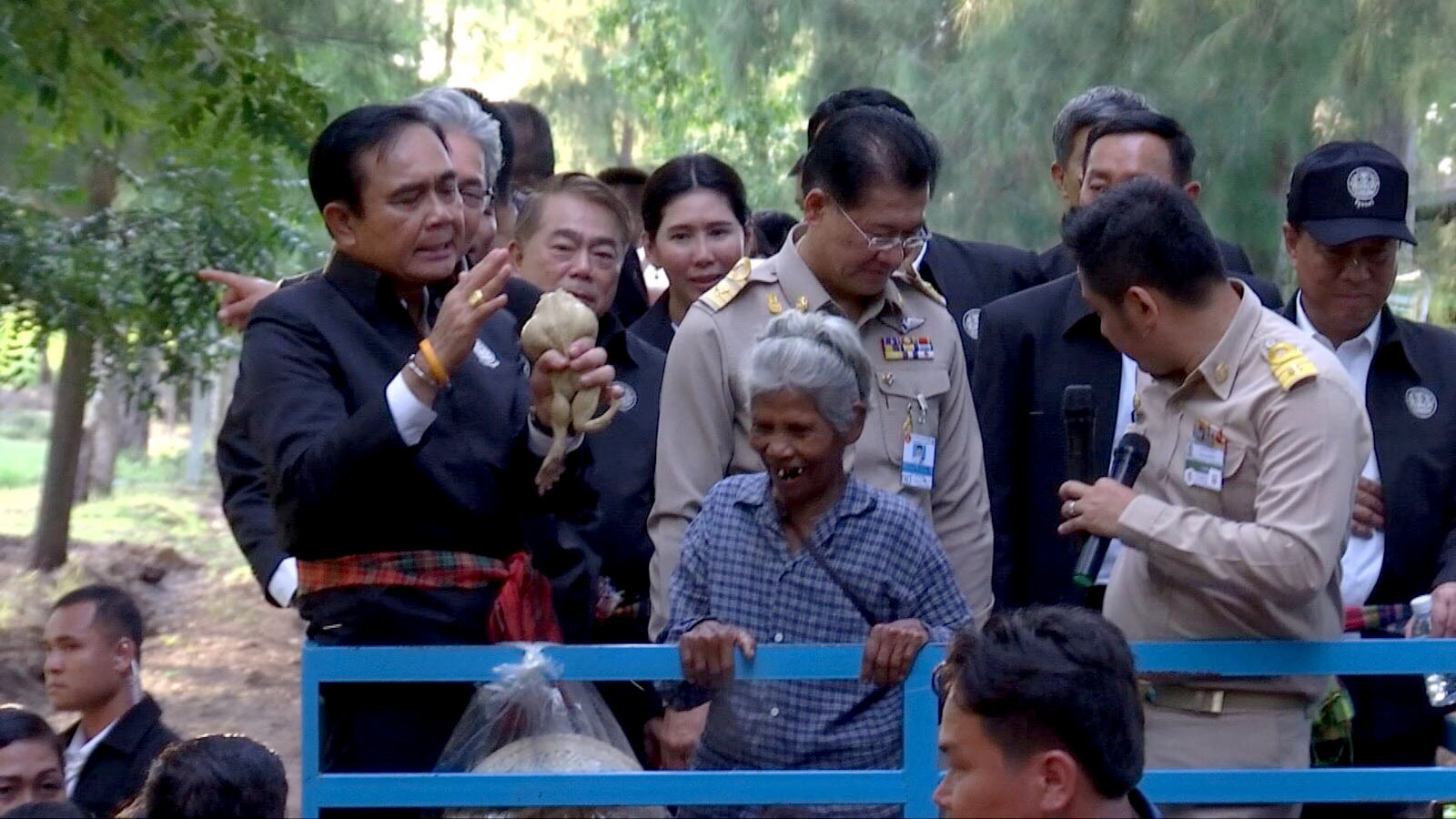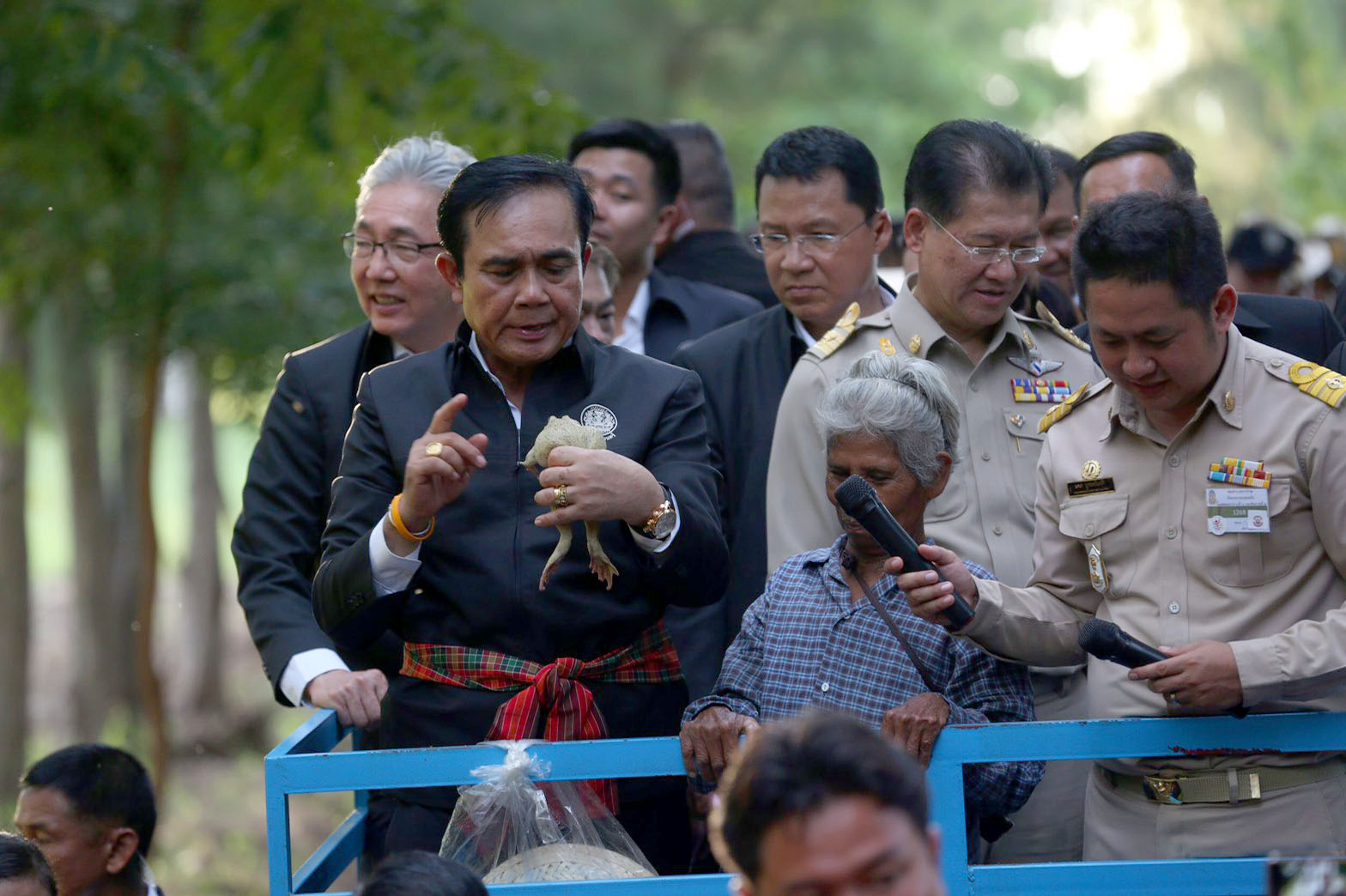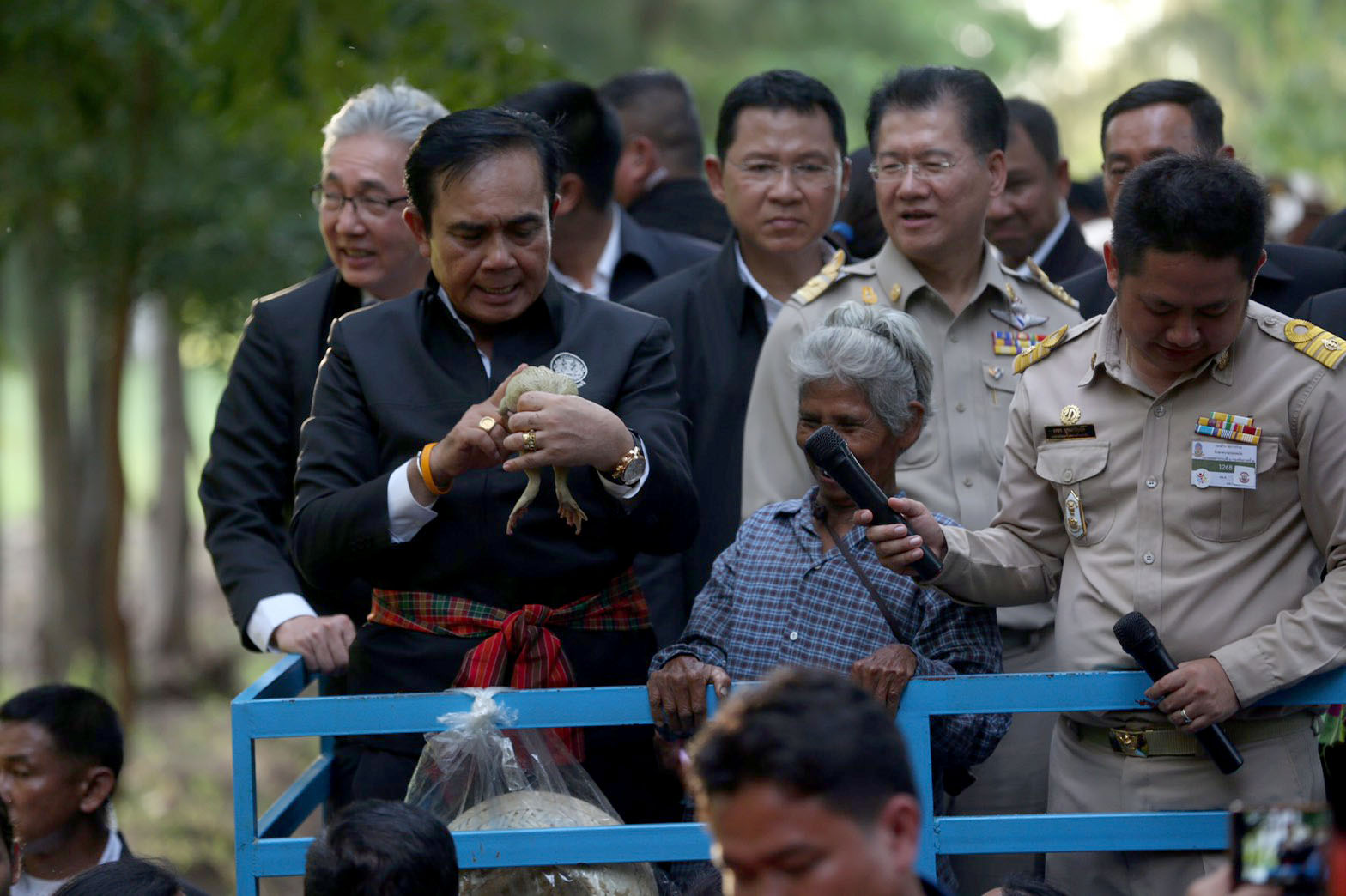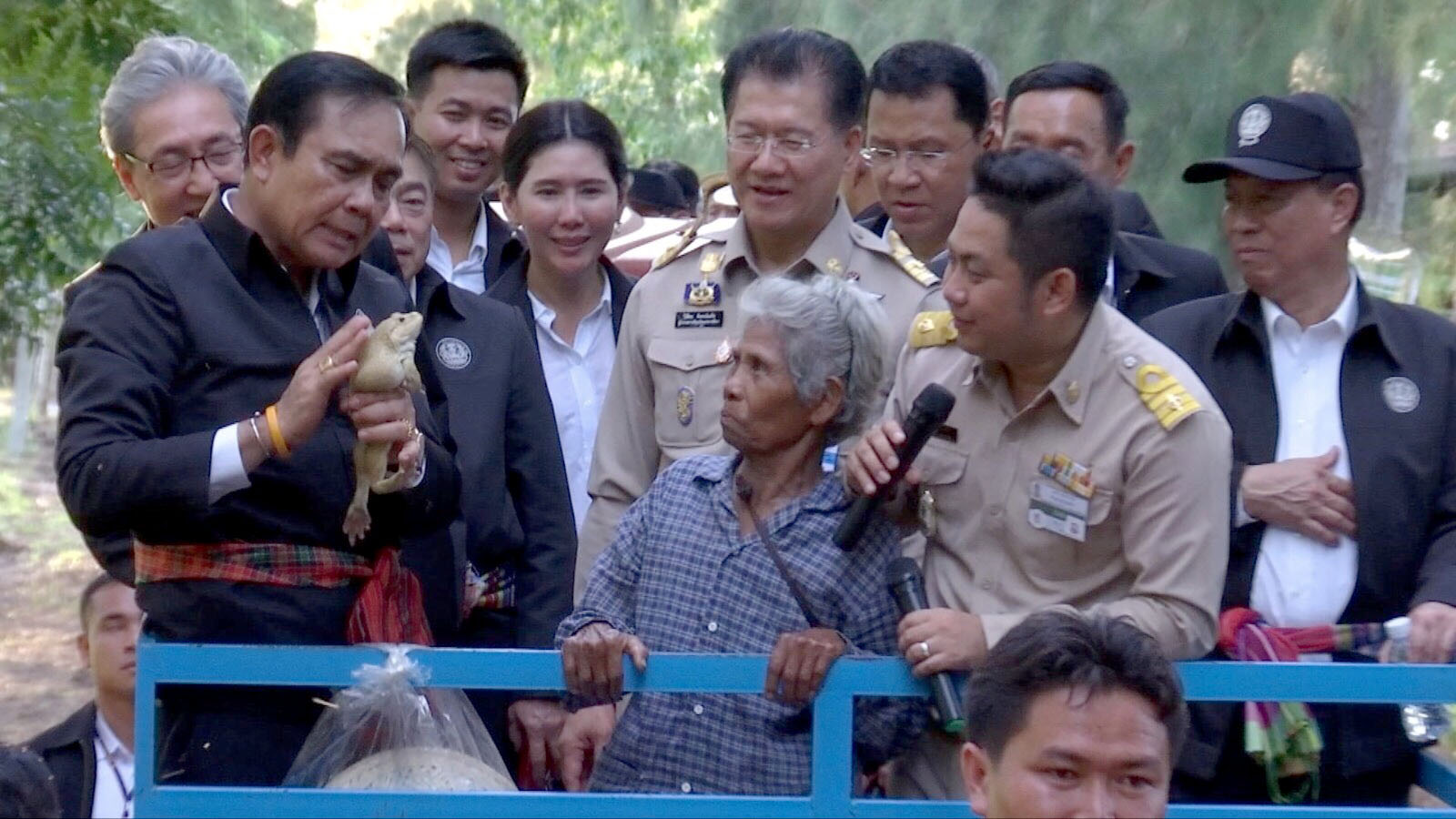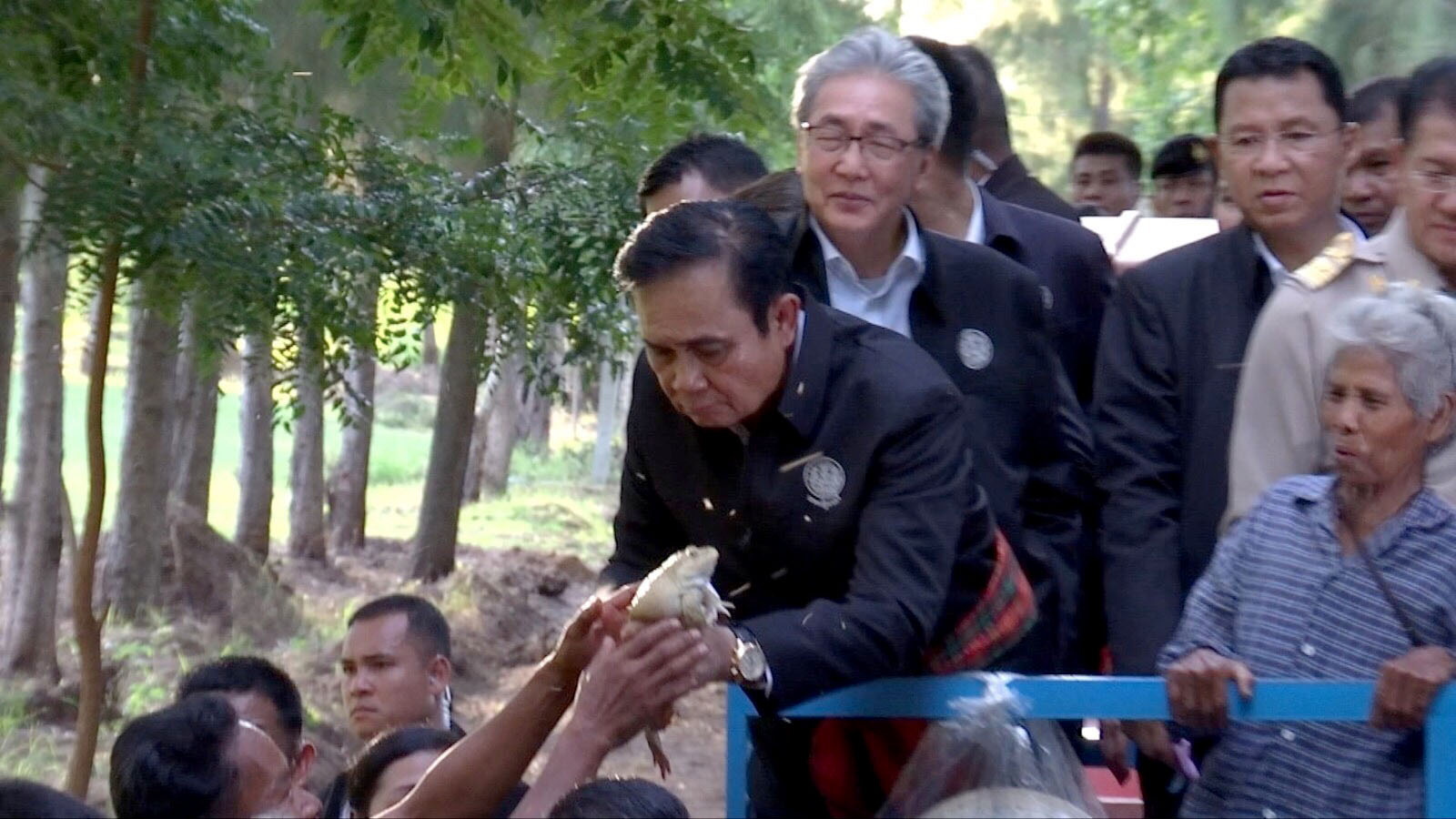 Related stories:
Court Vicinity Declared Off-Limits to Yingluck Supporters