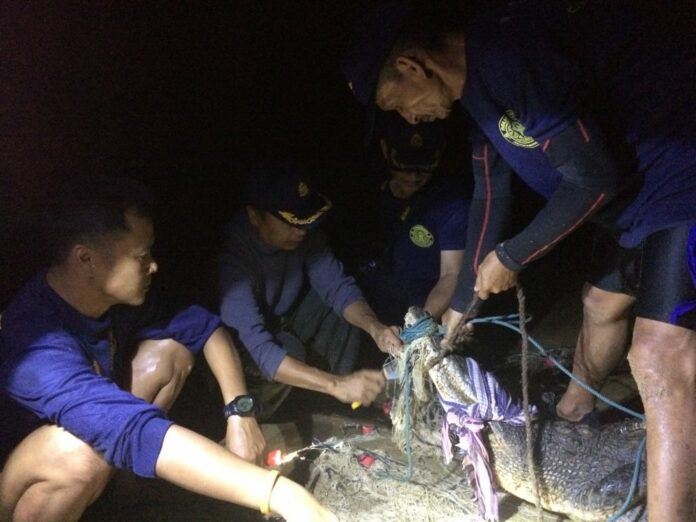 PHUKET — Because jellyfish, sharks and boating accidents are enough already, the appearance of a stray crocodile in the waters set off a scramble.
Early Sunday morning, 11 days after it was spotted off Ya Nui Beach, rangers managed to capture the rogue reptile, but not until local officials said it swam nearly the length of the entire island.
The crocodile, named "Ya Nui" by residents for the beach where it was first seen, was found at 3am near Layan Beach, over 30 kilometers away. Concerned about the safety of locals and tourists, officials sent experts and drones to search for the crocodile.
It is currently at a coastal aquaculture research and development center in Phuket's Thalang district. It is reportedly female with a length of 2.5 meters weight of 150 kilograms.
They think it was someone's pet.
Provincial Gov. Noraphat Plodthong announced Friday that a notification was issued that owners of crocodiles, which are protected wildlife, register with the provincial fisheries office by Aug. 10. The maximum penalty for those who possess such animals without permission is a year in prison and a 10,000-baht fine.