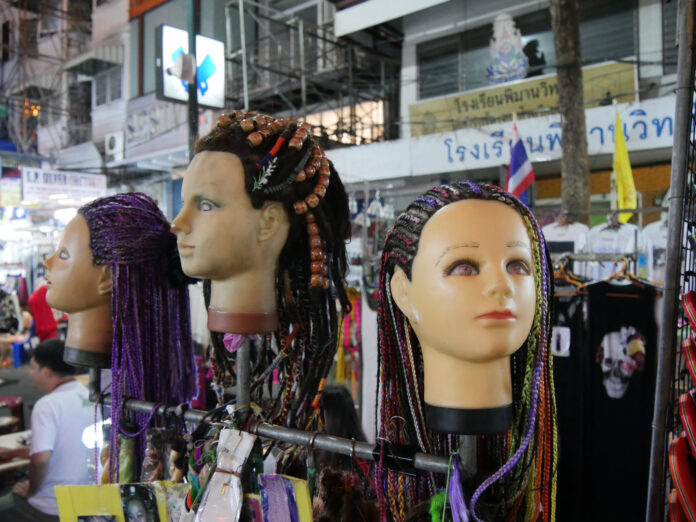 BANGKOK — Khaosan Road vendors will submit their own proposed regulations directly to the government next week after City Hall backed down on enforcing its own week-old rules.
A merchant representative said Tuesday she was satisfied with a compromise struck that would get them involved with setting the rules of the street after an impasse between the city and police saw the bustling tourist destination fall silent last week.
"I'm quite pleased with the outcome," Yada Pornpetrumpa said of a special Monday session to arbitrate the issue. "At the meeting, it was agreed that we would design a model for regulating Khaosan Road and propose it to all the relevant ministries."
She said the vendors and City Hall agreed to draft their own plans and discuss them together.
After yesterday's meeting, the deputy governor who pushing City Hall's new rules said they would coordinate with the relevant ministries and metropolitan police force to find a resolution by week's end.
"Khaosan Road is an important tourist attraction. Everyone has to work together to come up with the most effective policy," said Deputy Bangkok Gov. Sakoltee Phattiyakul. "Management by City Hall alone might not be efficient enough to promote it as an attraction."
In the meantime, Sakoltee said vendors would be allowed to sell on the city-regulated sidewalks, but only from 6pm to midnight. He also set a limit to the size of their stalls and said those violating the rules could be fined up to 2,000 baht and banned from selling there.
Yada said while she was happy with the compromise, she will seek to overturn the daytime ban as vendors who mainly conduct business by day would be affected badly.
"The matter is not up to just the City Hall any longer," she said. "I don't know when we will reach a final agreement, and the vendors can't be forced to sell like this."
She said she would appeal today directly to Gov. Aswin Kwanmuang to overrule Sakoltee's decision. The ultimate decision on which rules will go into effect will be up to representatives of all parties involved.
The compromise was reached a week after new city rules were rushed into effect Aug. 1. The vendors, who complained they were never consulted, defied them. Enforcement fell flat when local police refused to take action because it was against traffic law to move vendors into the street as Sakoltee wanted.
Responding to criticism that his effort would scour the charm from the iconic location, which draws throngs of foreign tourists and backpackers, the deputy governor said he doesn't see why anyone finds it charming.
"What is the charm of Khaosan Road? If Thai people want to see its charm as a disorderly mess where illegal stalls are on the sidewalk, I can't allow that to happen under my responsibility," he said. "City Hall only wants to regulate the place. Vendors will be able to sell here but with a better environment and safety."
"I believe this way will improve its overall image to the tourists," he added.
Yada said she hopes a concrete solution will come after the promise from the administrators.
"I'll be happy if it can be pushed until we reach that goal," she said. "I hope this is not just them trying to stall the time."
Related stories:
Khaosan Goes Quiet After Police Ignore New City Rules
Khaosan Vendors to Defy City Hall's New Rules
Feeling Spurned, Khaosan Sellers to March on City Hall
Police the Cops Before 'Choking Us,' Khaosan Vendors Say