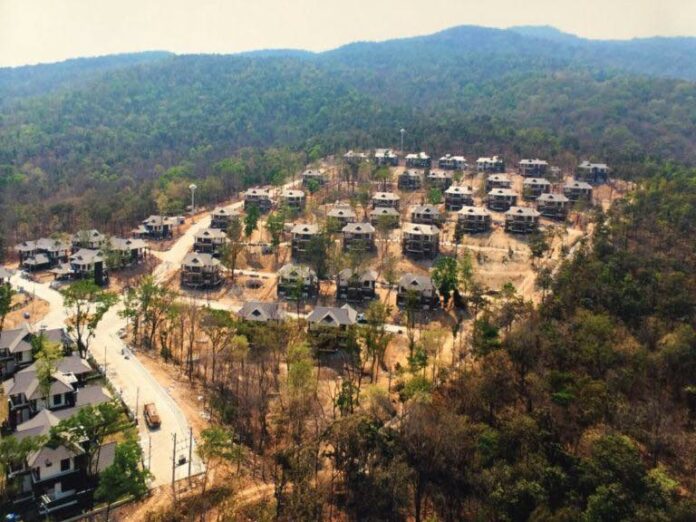 CHIANG MAI — Activists Saturday slammed court officials for dodging their demands when they said homes built atop a protected northern forestland could be moved to neighboring Chiang Rai.
Sarawut Benjakul, secretary general of the Court of Justice announced plans today to relocate the regional appeals court office in Chiang Mai province, meaning the problematic residential buildings for its officials in the clear-cut forest on Doi Suthep would also be moved. The opposition movement however decried as no specific timeline was given.
"We didn't ask them to move the office," said Teerasak Rupsuwan of The Network to Reclaim Doi Suthep Forest. "What we want is for them to demolish the buildings and return the forestland as soon as possible. It's an entirely different issue."
Sarawut said the new location belongs to the Chiang Rai Horticulture Research Center and that the relocation would only happen once the construction of both the court office and the homes there are complete. He added that they're in the process of seeking approval to use the land.
The construction of the residences at Doi Suthep started in 2014 and were completed last month.
Teerasak said officials remained silent as to when current residents would be evicted and to when the homes will be demolished.
He added that the activists would submit their petition to tear down the homes Thursday to the Chiang Mai governor, who would then send it to Suwapan Tanyuwattana, representative of the Prime Minister's Office.
They will hold a rally Aug. 26 to demand the answer, he said.
Related stories:
Activists Vow New Protests After Doi Suthep Homes Occupied