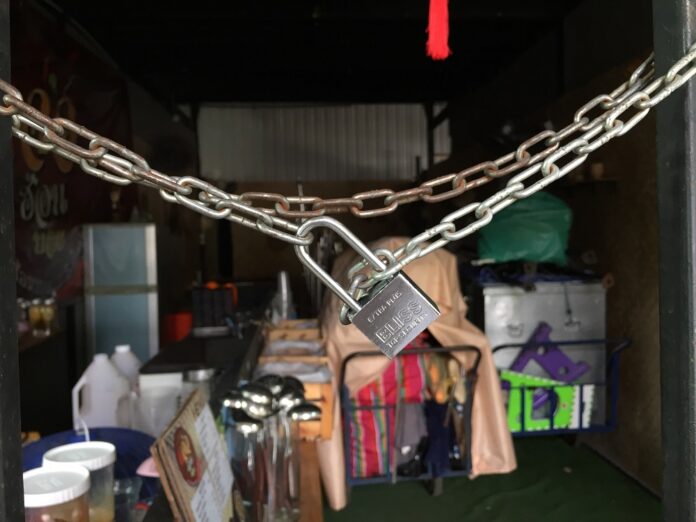 BANGKOK — Vendors who failed to remove their goods from the former JJ Green Market property have been given a new deadline of midnight Wednesday.
A day after its previous deadline passed, Natthanan Kanlayasiri of City Hall said Monday that the market's management firm, V Multimedia, was given a "last chance" to clear out vendors' belongings and clean the area tomorrow night.
Read: Nope, JJ Green Market is Done Already
If the company doesn't comply, Natthanan said the authorities will move in to demolish the buildings where restaurants, bars and cafes have operated the past seven years, and wouldn't be responsible for any damages.
Barriers went up last week at the entrance of the popular night market, with about a dozen officers controlling access. The blockade occured after the vendors did not move out of the flea market by an earlier deadline of Sept. 12.
V Multimedia has fought the eviction, leading vendors to believe it would stay open through Oct. 13 – and collecting rent for the month. On Friday, it conceded the market would close "temporarily."
The 21-rai (3.1-hectare) space used by the market since 2011 will be returned to the Queen Sirikit Park Foundation for construction of a large park combining Wachirabenchathat (Suan Rodfai), Queen Sirikit and Chatuchak parks.
Related stories:
Nope, JJ Green Market is Done Already
JJ Green Market to Stay Open Until Oct. 12: Legal Rep