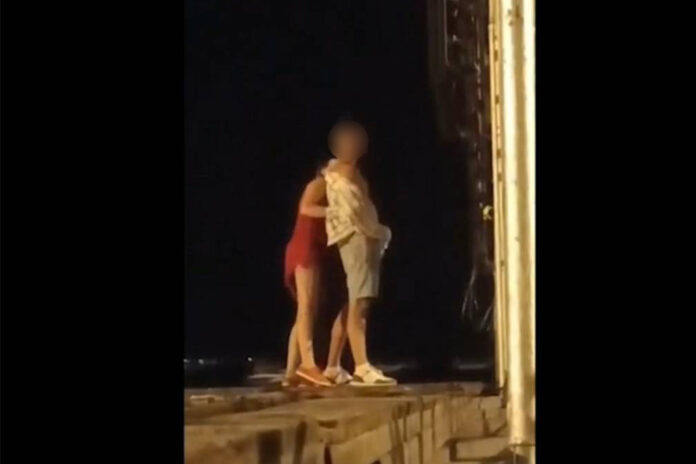 PATTAYA — Police on Friday said they are investigating a video that shows a couple engaging in a public sex act along a Pattaya beach road.
The two-minute clip that went viral on Friday shows a Thai woman appearing to perform an oral sex on a foreign man under street light on a public sidewalk as workers set up a stage nearby. The video of roadside intimacy drew criticism on social media, which police said they are looking through CCTV footage to identify the couple and press charges for public obscenity.
Public obscenity is punishable by a fine of up to 5,000 baht, though those who disseminate obscene material on the internet risk five years in prison and a fine up to 100,000 baht under the Computer Crime Act.