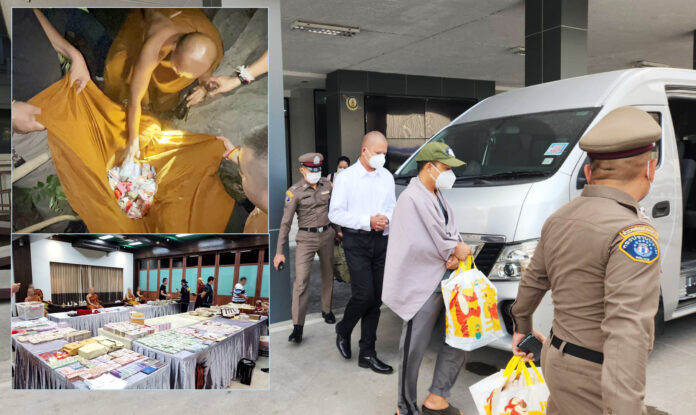 On the progress made in the arrest of Mr. Khom Kongkaew, a former prominent monk named Phra Ajarn Khom who has been accused of embezzlement, the police showed that the total value of the embezzled assets was over 300 million baht, as the gold bars and cash were found buried at the back of the temple, Wat Pa Thammakhiri in Nakhon Ratchasima province.
Pol. Lt. Gen. Jirapop Phuridej, Chief of the Central Investigation Bureau (CIB) detailed that the suspects worked as a group and hid the money in Khom's younger sister's bank account. They also hid some of the money in well-secured bags. The investigation team later found gold bars worth 19 million baht and another 80 million baht in cash buried at the back of the temple.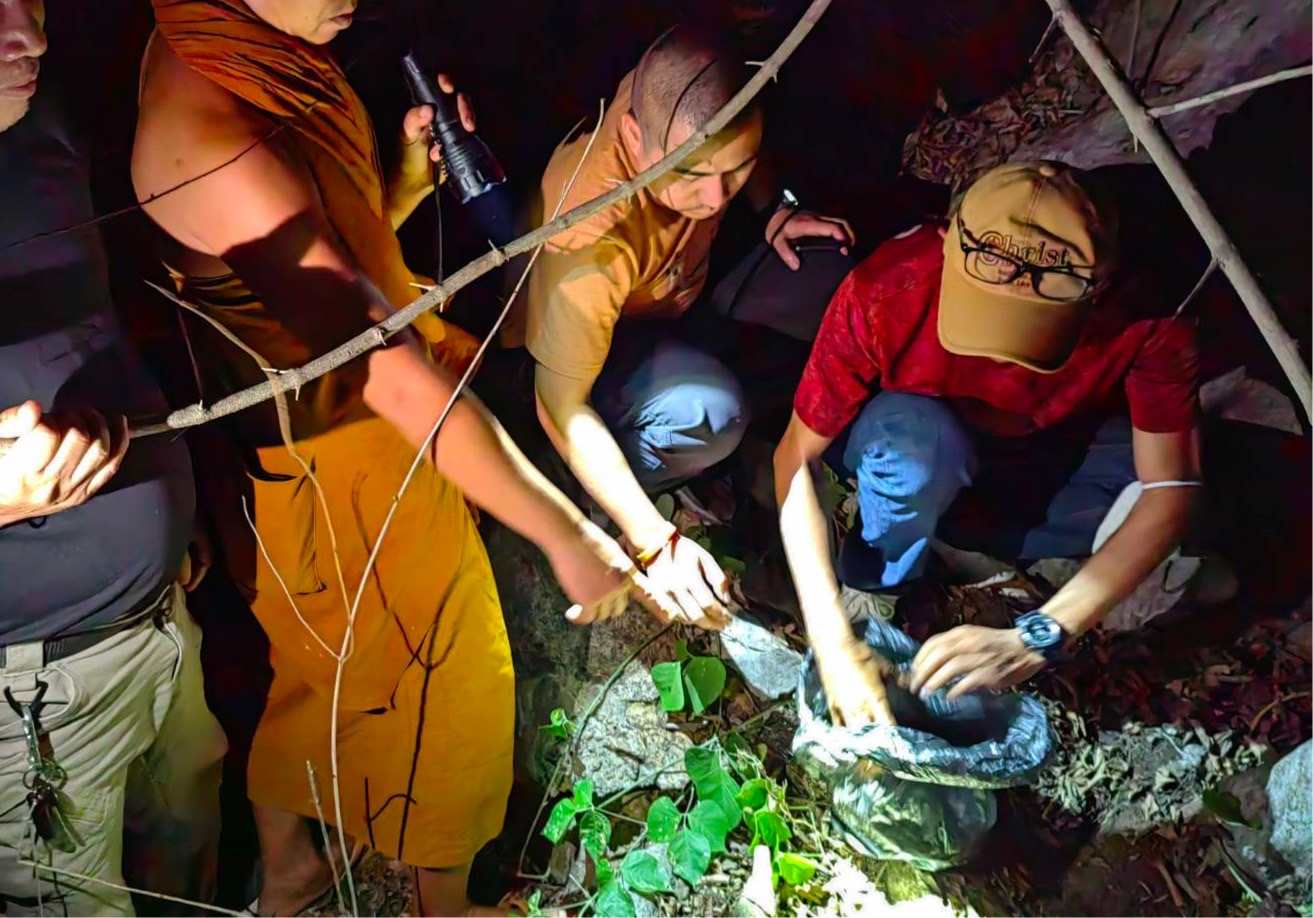 The CIB chief added that the group of suspects could start working in 2020. He instructed the team to continue investigating the case and look for more evidence as they currently have only 3 suspects. He stressed that if the team found more suspects, they would prosecute them immediately.
As for the money transactions of Mr Khom, Pol. Lt. Gen. Jirapop said that it would take a while to check all the documents thoroughly: The temple alone has as many as 6 bank accounts.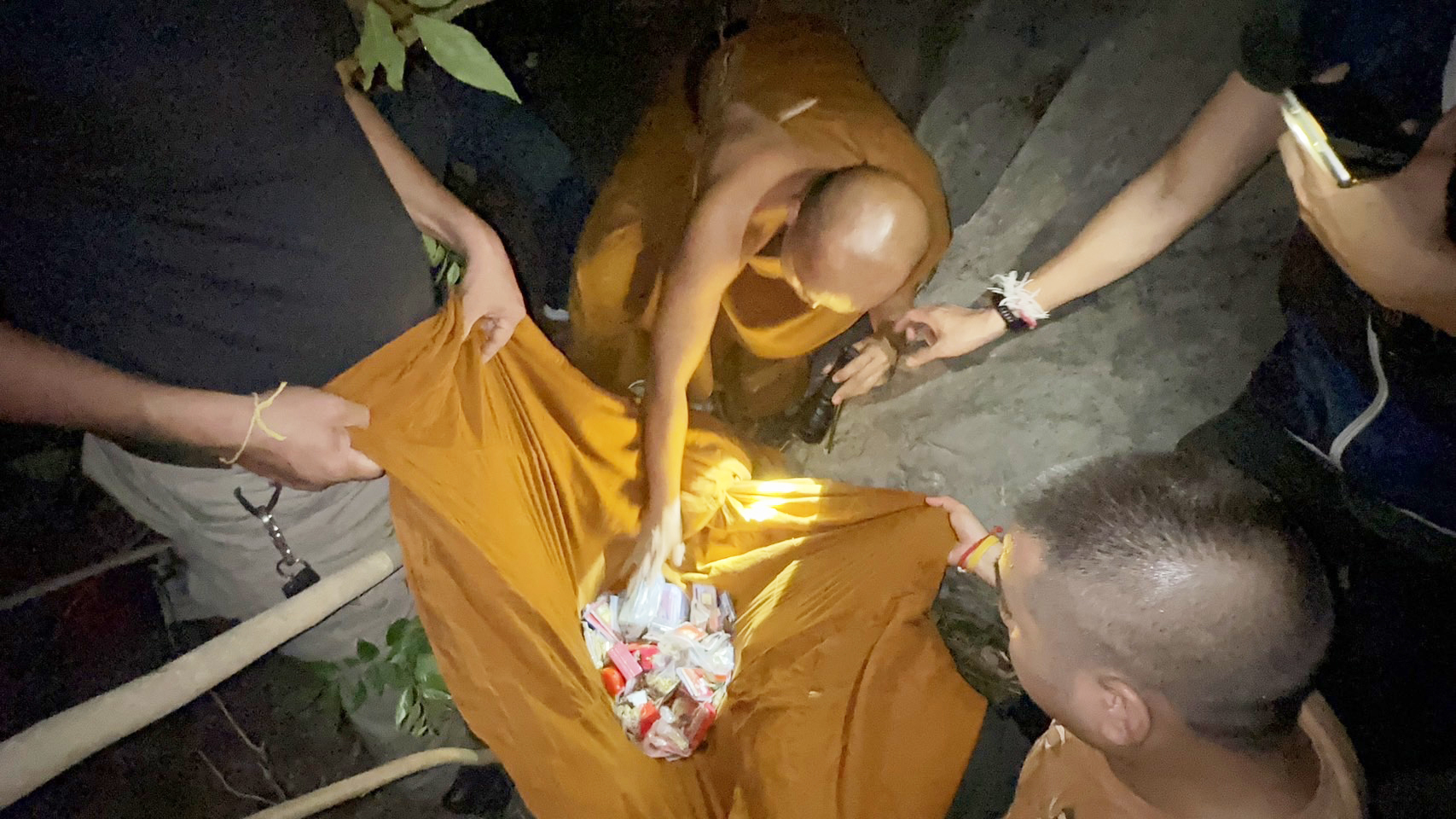 Pol. Lt. Gen. Jirapop said the motive could lie in the overwhelming donations received by the temple. He added that the suspect might think that people believe in him, which is wrong. He stressed that this case is not harassment as the police are working diligently and other organisations are also involved in the investigation.
Khom Kongkaew, 39, was Phra Ajarn Khom Apiwaro when he was still in the monastic state. He was a famous monk respected by the elites, businessmen, government officials and famous actors and actresses. That was the reason why the temple received a lot of donations.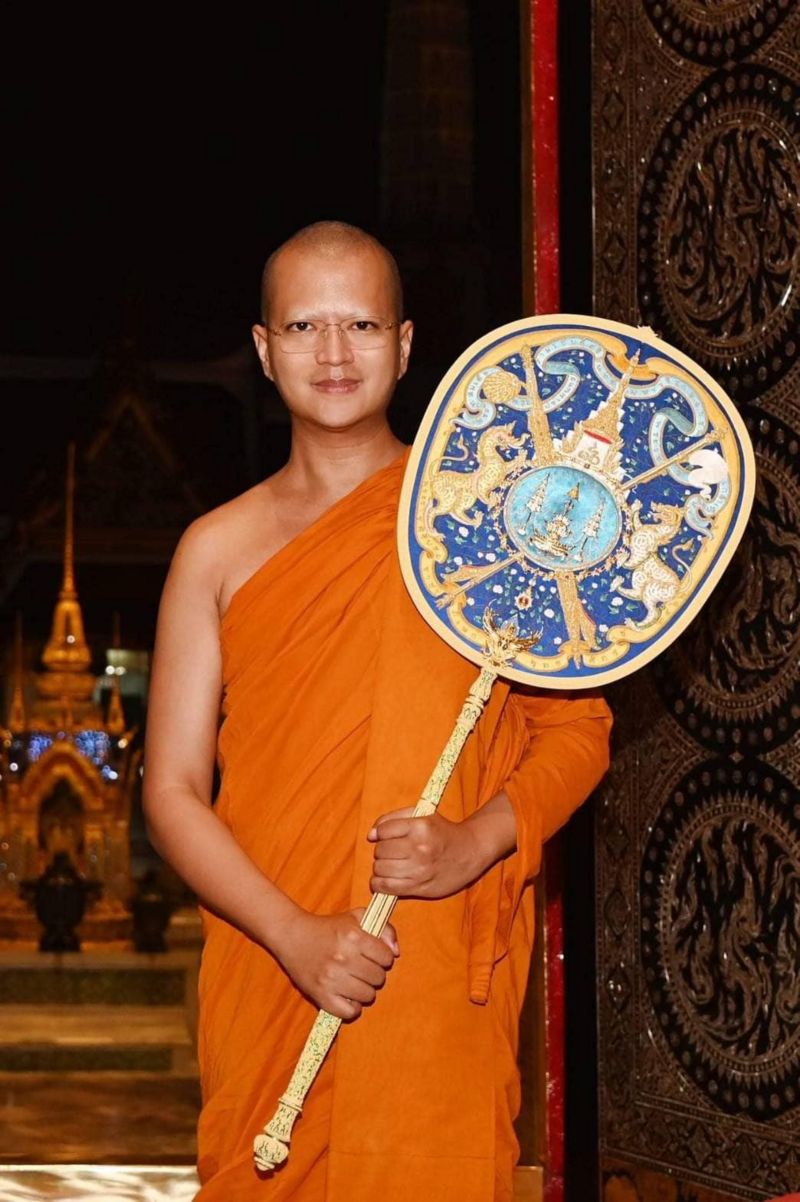 According to a BBC Thai Service report, he attended Wat Bowonniwet School, an all-boys school in Bangkok. He then studied at the Faculty of Forestry at Kasetsart University. He had previously given a speech in support of the SOTUS system, claiming that it helped him to be a disciplined person.
In 2021 he was elevated to the monastic rank of "Pra Racha Kana" with the name "Vachirayankosol".
Mr. Khom who now denied the allegations of embezzlement, admitted to violating the Sangha's regulations by having sex with two monks and one guy when he was a monk.
_____
Previous report: A Famous Monk Is Arrested For Embezzling 180 Million Baht