They would believe that having a drug party in China is really difficult. However, travelling to Thailand to have such a party may not be a choice either.
Pol. Col. Teerasak Chantarapiphat, Superintendent of the Youth and Women Welfare Centre, together with Narcotics Control Board officers raided an entertainment venue, Diamond KTV Bar, located at Meri massage parlour on New Petchaburi Road, Bangkapi Subdistrict, Huai Khwang District, Bangkok at 3 a.m. on June 2. The squad discovered 48 Chinese visitors, including 18 women and 30 men, who opened four karaoke rooms to party and take drugs.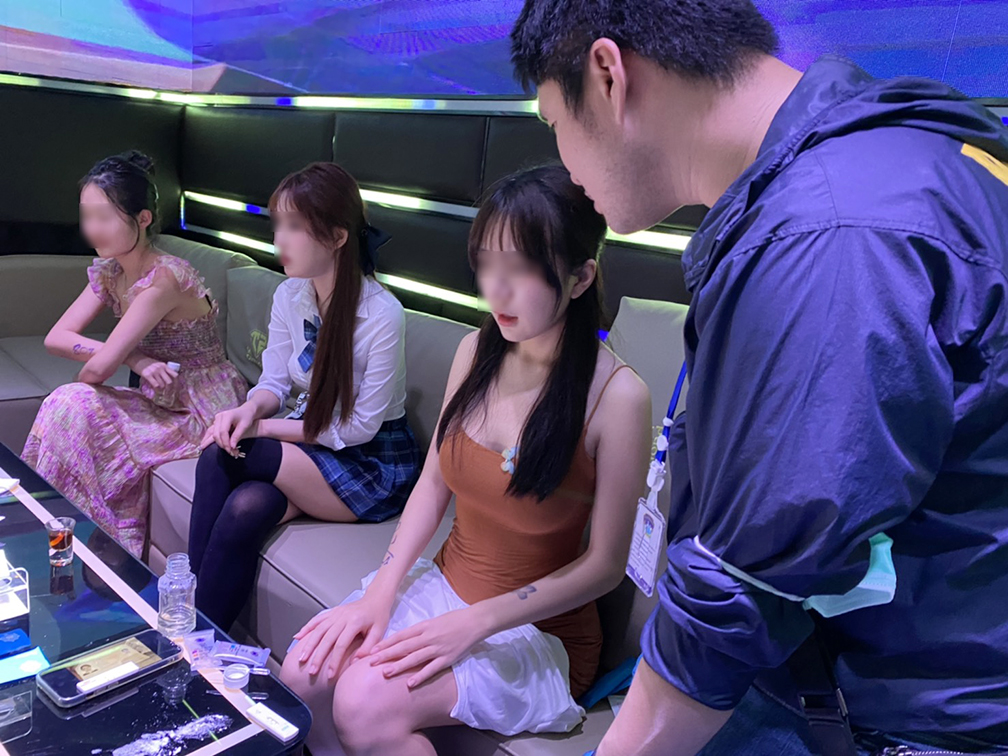 During the investigation, the police found cocaine, ketamine, ecstasy, happy water and a lot of drug paraphernalia. The police seized everything as evidence and examined the urine of all the tourists.
Teerasak said that this entertainment facility will open KTV karaoke rooms for Chinese tourists. The service is offered from 10 p.m. till morning. This is a well-known place for drug activities among the Chinese. Thais are not allowed to enter this place.
This place usually serves high-income customers. The service charge for karaoke is 100,000 baht for 6 hours, from opening time until the next morning. Each room has its own DJ and has a service staff. The room must be booked in advance.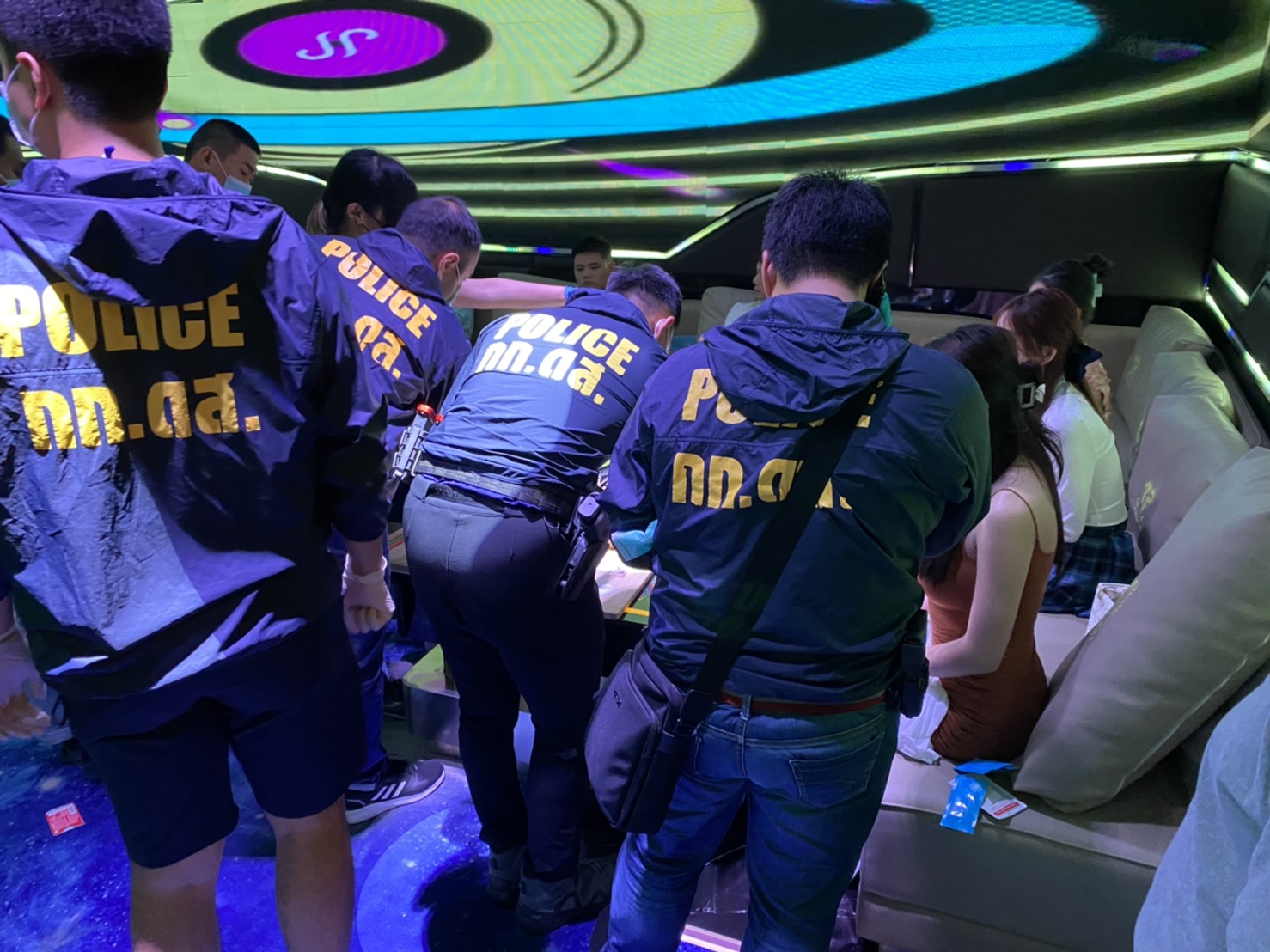 The bar is located inside Meri's massage parlour, but the massage parlour is not in service. Customers had to walk through the end of the corridor to find the Diamond KTV Bar with LED lights decorated with astronaut dolls. There are a total of 8 suites arranged by numbers, which are room 801, 802, 805, 806, 803, 777, 888 and 999.
According to preliminary investigations, the four groups of arrested tourists were not from the same group and met by chance at a restaurant in Bangkok's Huai Khwang District known as "Huai Khwang Province of China" or "Second China Town." Following that, the guide recommended the location that sparked their interest.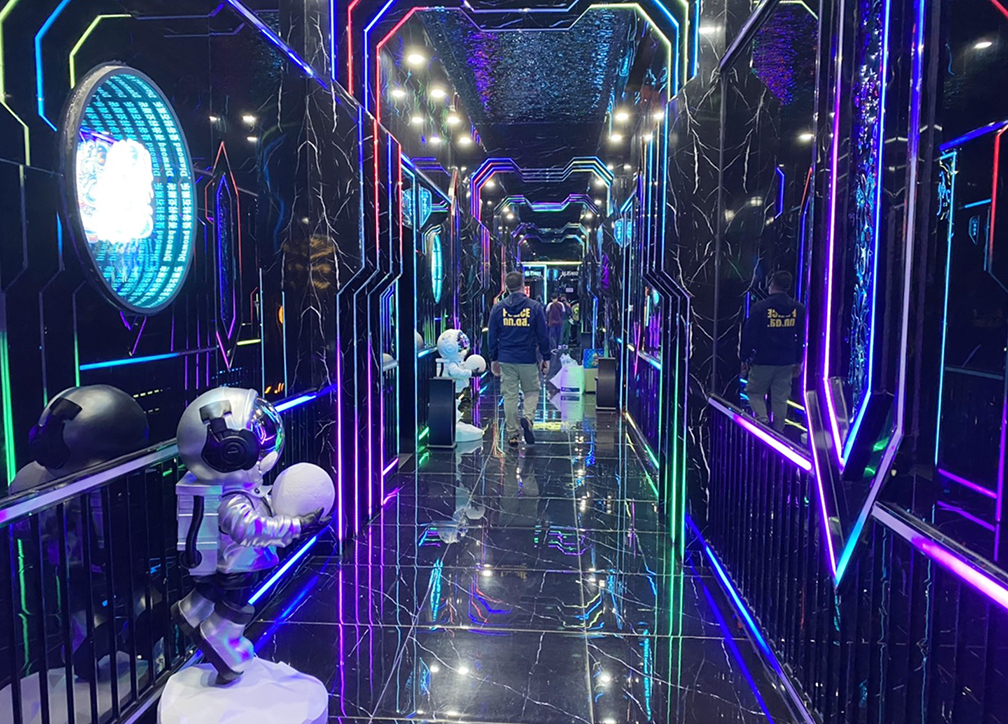 The police took two weeks to investigate before the day of action. They found similar activities to those of the Jinling Pub arrested on November 26, 2022.
Jinling Pub was an entertainment venue in Bangkok's Yannawa area. When authorities raided it in October 2022, it drew attention and made headlines. They've discovered a link between a call-center scam ring and Jinling Pub.
Chuwit Kamolvisit, a former massage parlour mogul turned whistleblower, claims Jinling Pub is a massive entertainment facility in Bangkok with a casino, VIP and karaoke rooms for drug usage, and prostitution. Chuwit also provided information to the authorities about purported Chinese triads operating in Thailand and using the Jinling nightclub as a base. In December, an arrest warrant was issued for accused triad chief Chaiyanat "Tuhao" Kornchayanant.