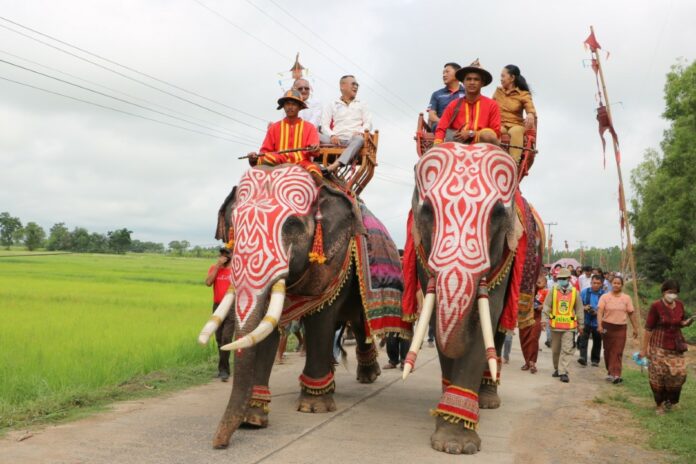 Residents of Surin province celebrated the completion of a newly built road connecting four sub-districts in Mueang Surin district with an elephant procession. The concrete road, 6 meters wide and 1.2 kilometers long, was built with a budget of over 4 million baht.
Previously, the community had to endure difficult travel conditions on the unpaved and pothole-strewn road, which was often compared to a lunar landscape that has existed for generations. In the rainy season it was almost impassable, and in the dry season the road created dust that made it difficult to breathe.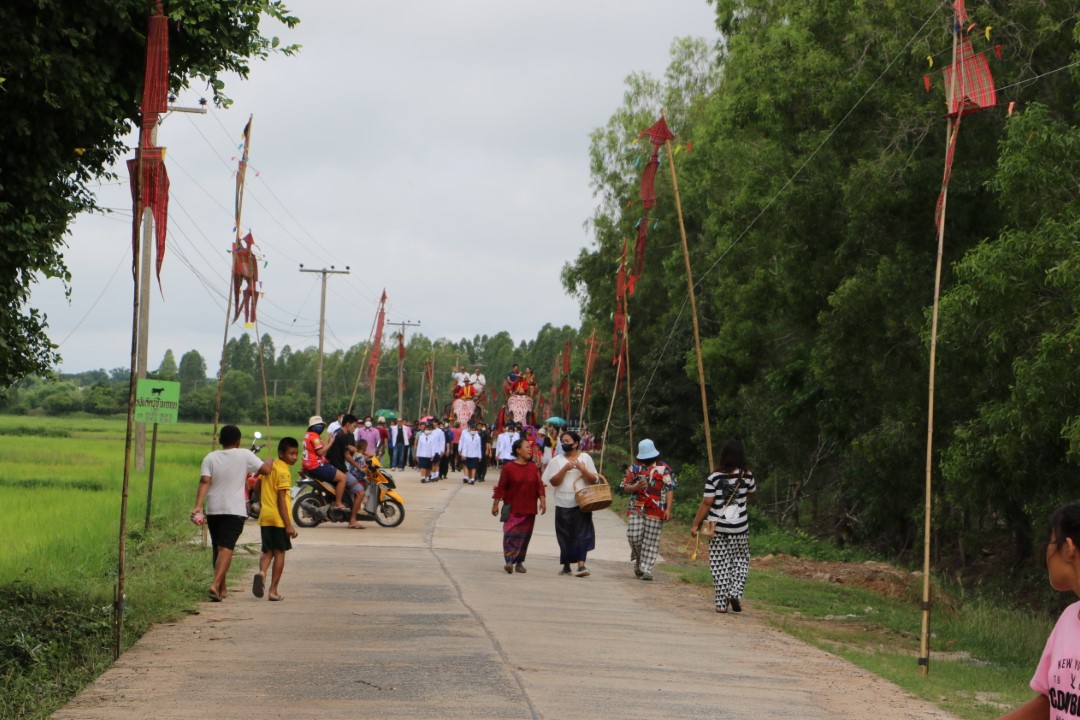 The road opening ceremony took place at the intersection of Ban Sangae in Moo 6 and Ban Samet Noi. The ceremony was attended by hundreds of villagers, including deputies from constituency 1 of the Bhum Jai Thai Party and constituency 2 of the Pheu Thai Party. The ceremony was also attended by the chairman of Surin Provincial Administrative Organization and the heads of the two villages.
In addition, two beautifully decorated elephants were part of the procession, bringing blessings and prosperity to this auspicious occasion. Local residents danced and sang along the 1.2 kilometer route, expressing their joy.
A villager expressed his joy at finally having a new concrete road after having endured the hardships of the unpaved road for many years, even since the time of their grandparents. The old road had become a legend of extreme hardship, but now the new road has made travel between the four villages much more comfortable.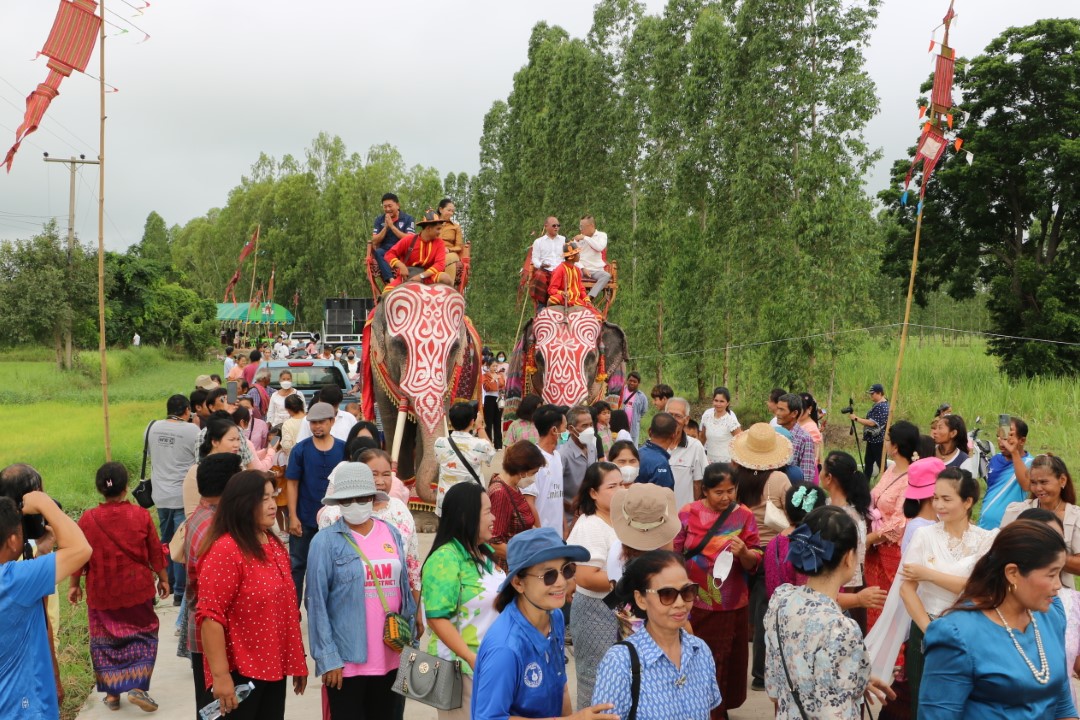 Kamsing Chobmee, president of Ram Subdistrict Administration Organization, said that this road can indeed be considered a legendary story as it has been longed for since his childhood. For more than a hundred years, it had not received the necessary development.
Originally, the road was a muddy path, but last year it received support for graveling from the Department of Highways and the Surin Provincial Administrative Organization supported the machinery. Finally, the road was successfully built with the help of the government's budget.