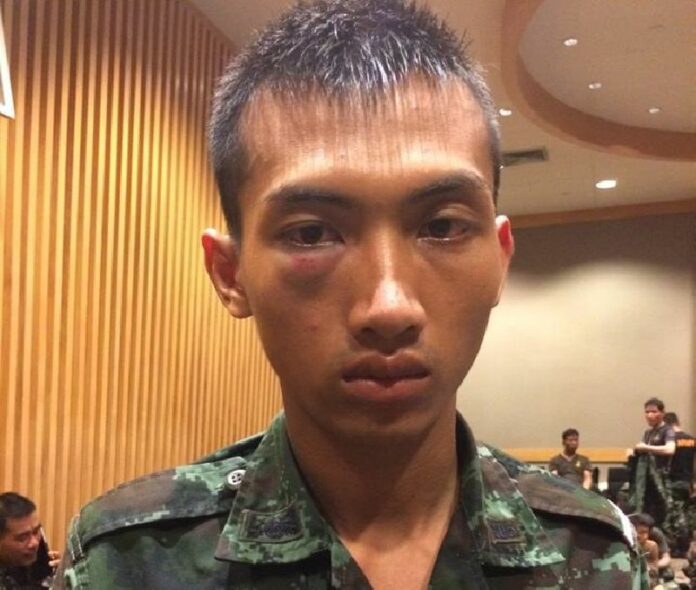 BANGKOK — It was pepper spray, not sympathy for anti-coup protesters, which drove the soldier in the now-viral photo to cry, claimed the Royal Thai Army in a statement posted on Facebook.
The widely-circulated photo shows a soldier with tears rolling down one of his cheeks as he stood alongside other troops.
The photo was accompanied by a caption alleging that he was one of the soldiers that attempted to contain anti-coup protesters near Ratchaprasong Intersection in downtown Bangkok on Sunday. The caption said he was driven to tears by the demonstrators who berated him for siding with the military.
However, according to a statement posted on the Facebook page of the 1st Cavalry Division, King's Guard, the soldier did not cry in response to the protesters' rebukes.
"The truth is, it was caused by demonstrators spraying pepper spray on his eyes," the army statement said. "That's why he cried."
There was no information on whether the alleged pepper-sprayer has been arrested.