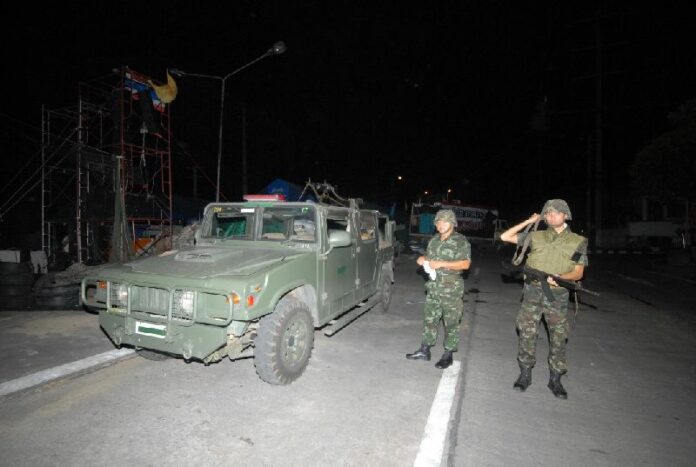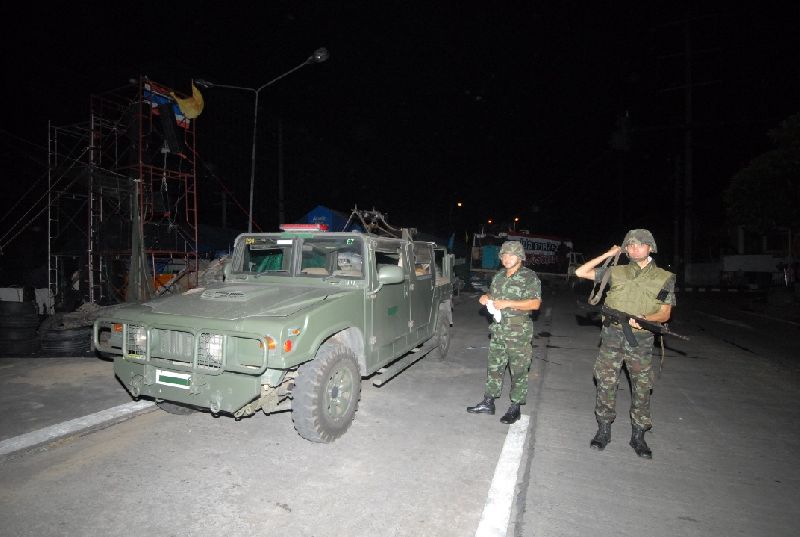 NAKHON PHANOM — A squad of soldiers has decided to leave the telecommunication hub they were ordered to occupy after allegedly encountering a female ghost.
More than 20 soldiers were sent to patrol the local headquarters of the state-owned telecommunications organisation, TOT Public Company, shortly after the military seized power in a coup d'etat on 22 May.
One of those soldiers, who declined to give his name, told our correspondent that he encountered a ghost at 2:00 a.m. on his first night stationed in the four-story building. He and his fellow soldiers had just finished their shift on the first floor when he spotted a "beautiful woman" step over six other sleeping soldiers and walk to the stairs.
The soldier said he followed the woman to the 4th floor, after which she disappeared.
The next morning, a TOT staff who worked at the building reportedly told the soldiers that the ghost was frequently seen by TOT employees as well.
According to the staff, a female construction worker died when the building was being constructed, which may have caused her spirit to wander the building.
After the news about the ghost spread through the ranks of soldiers stationed at the TOT hub, the squad decided to evacuate the building and camp outside the headquarters instead. Soldiers have continued to patrol around the building's perimeter.
It is not clear whether the soldiers' evacuation from the building has been approved by any commander.