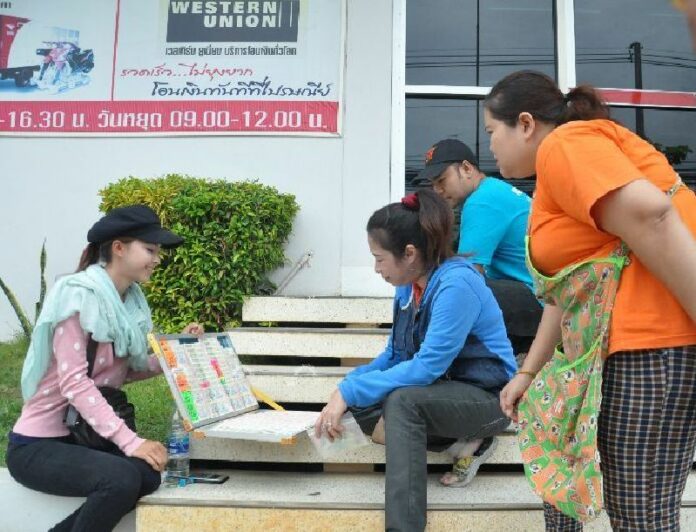 BANGKOK — Thailand's postal service will compensate the Governmental Lottery Office (GLO) a meager sum of 2,000 baht for losing 1.7 million baht worth of lottery tickets in the mail.
"Its much less than the actual damage," complained Kunthira Tantirangsi, deputy director of the GLO.
The loss occurred on 5 June when a mail truck carrying 16 bundles of lottery tickets in Ayutthaya province lost two packages of lotteries en route to its destination. The truck was driven by an employee of the state-owned Thailand Post who was accompanied by a GLO official.
The pair told police they realised on their way home that the back of the truck had been open. The two missing bundles contained a total of 42,800 lottery tickets, which have since been nullified by the GLO.
The GLO will only be given 2,000 baht for the damages because Thailand's postal service allows a maximum compensation of 1,000 baht per lost package, Ms. Kunthira said.
She said the GLO did not apply for insurance because it would have greatly raised the price of transportation. She added that this is the first time in the 30 years that GLO has been using Thailand Post that there has been a problem.
"The GLO would like to ask Thailand Post to consider additional help for us," Ms. Kunthira said, adding that the GLO is also planning to insure all of its lottery packages from now on.
The police say they are investigating incident. No suspects have been charged of any crimes in connection with the missing lottery tickets yet.
For comments, or corrections to this article please contact: [email protected]
You can also find Khaosod English on Twitter and Facebook
http://twitter.com/KhaosodEnglish
http://www.facebook.com/KhaosodEnglish