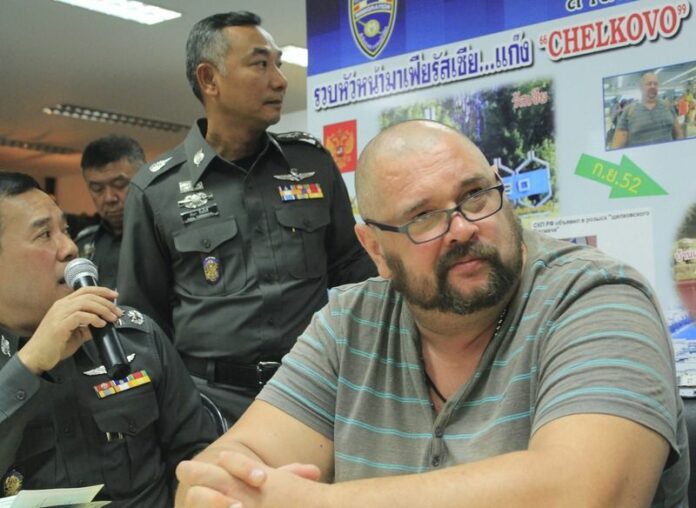 BANGKOK (DPA) — Russia does not foresee problems in extraditing a suspected mob boss that was captured in Thailand, an embassy official said Thursday.
"We are just waiting for Interpol officers to come to Bangkok and begin the extradition process," said Alexander Myrkin, a press officer at the Russian embassy in Bangkok.
Alexander Matusov was captured on Wednesday in the city of Chonburi, 100 km east of Bangkok.
He is of accused of leading a criminal group in Russia that has been responsible for over 60 murders and other criminal activity.
Matusov entered Thailand in 2009 using a fake passport and has been living in the country on a retirement visa ever since, Thai immigration police in Chonburi said.
"This (extradition) will not be a long process like the Viktor Bout case. We expect it to be straightforward," Myrkin said.
Arms dealer Viktor Bout was at the centre of a long extradition battle between Russia and the United States.
He was extradited to the US in 2010 after spending two years in a Thai prison.